by DJ Miller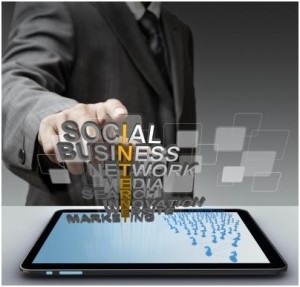 Social media sites are invaluable resources for connecting with customers from around the world. When used correctly, your social media accounts will help you form strong bonds of loyalty and reach out to new customers.
A single mistake can destroy you, though, so it's important to understand exactly how to use social media for the best results.
Interact With Customers on a Personal Level.
Television and print advertising are generic and impersonal but social media is something you can use to communicate on a more personal level.
Make sure you devote a significant part of your time and efforts on social media sites to interacting with your customers. Like, share, and retweet their posts. Follow your followers. Let your customers know that your social media presence isn't a one way street. You're paying attention to them as much as they're paying attention to you.
Respond Promptly on Social Media Platforms.
Remember that customers are constantly accessing their social accounts whether its on their Blackberry 10 or other smart phone. When customers reach out to you on social media sites, they're giving you a great opportunity to showcase your quality customer service.
The best part about this interaction is that it's broadcast for all your other followers to see. Even a complaint can reflect well on your company when you handle it correctly. Always respond to comments, questions, and complaints promptly and do all you can to help the customer and resolve the situation if something hasn't gone as it should.
Offer Something Worth Sharing.
To grow your company through your social media profiles, you need to offer something that others want to share. Think carefully about what you're posting. If it just reads like an ad, readers won't want to litter their friends' pages with it. If you post something sharable, your content will reach new potential customers and your fan base will grow.
Sharable content strikes a chord with the readers and incites a response whether that's a need to share stunning information on a controversial topic or the wish to pass along a good laugh.
Always Maintain Professionalism.
Social media accounts for businesses should always stay professional. Don't let your posters use their personal phones for business accounts if they use the same device to switch back and forth between their personal profiles as well. This tactic lead a KitchenAid staffer to accidentally post offensive political tweets in 2012. In 2011, someone from the Red Cross tweeted about their drinking adventures.
Though you can delete a post, the screenshots will last forever and gaffes like these are difficult to outlive.
Gather Feedback and Let Customers Know they Matter.
Encourage participation from your followers and put the information you gather to good use. If you ask your customers a question, be ready to actually act on their opinions. This is a great way to let your fans know you're listening.
Allow followers to vote on new flavors, special promotions, guest hosts, or anything else that you have a few different options for. This is also a highly sharable experience. Your fans will want to encourage friends and family to join in and vote for their favorite.
Share Valuable Deals and Promotions.
Posting promotions on social media sites is a great way to get followers. Many giveaways or coupons require customers to "like" a product on Facebook before they can reach the promotion.
When you run a promotion like this, never underestimate your reach. Don't offer more samples or freebies than you can realistically afford to give away. Always set a limit even if that number is so high you don't think you'll actually reach it. Offer the deal on a first-come, first-serve basis.
Link to Valuable Content.
Social media sites put a limit on how much content you can include in a single post. When you have more to say than you can share in a few sentences, simply offer a teaser and link to the real content. Utilities like Adobe AIR make it possible to share quality videos and interactive content on the Internet.
Though you can't always post these directly on social media platforms, you can link your customers to your webpage where they'll find these features. Just make sure the accompanying post is well-written and intriguing enough to get your followers clicking though.
Serve Your Customers, Not Yourself.
Self-serving posts are some of the biggest mistakes that novice social media profiles make. Your company's posts should offer something of value to the customer. Simply tooting your own horn won't get you anywhere. Readers see through this tactic quickly and it will actually reflect more poorly on the company than posting nothing at all.
Think of social media as a two-way conversation with someone you hope to become friends with. You wouldn't spend the entire time talking about how great you are. You'd focus on the other person instead.
Enlist a Professional.
Maintaining high quality social media accounts is a full-time job. Hire a social media manager to keep track of it all. This job entails updating social media accounts, responding to followers, maintaining a blog, running promotions, and developing an overall strategy for your social media success. Your company should develop a distinct personality on these sites and stick with it.
Design marketing campaigns for social media only. Always stay on top of the latest trends in this area. Don't leave this important area to an intern. Get a professional to get it done right.
Actively Reach Out.
Once you've created a great social media site, you shouldn't just sit around waiting for someone to find you. Reach out to other similar companies and follow them first. They may retweet your posts or share your promotions, bringing new customers to you. If you sell bikes, look for biking clubs in the area or start following the official pages of local parks and trails. Explore your niche and seek out people who have an interest in your area.
Social media marketing is great for making new connections when your sites are well-maintained and meticulously cared for. A strong social media presence will yield real results in a short amount of time.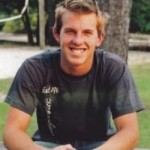 DJ Miller is a graduate student at the University of Tampa. He is an avid gadget geek who spends most his time writing on anything tech related. In his spare time he likes to travel, play soccer, and watch movies. You can follow him on Twitter: @MillerHeWrote.