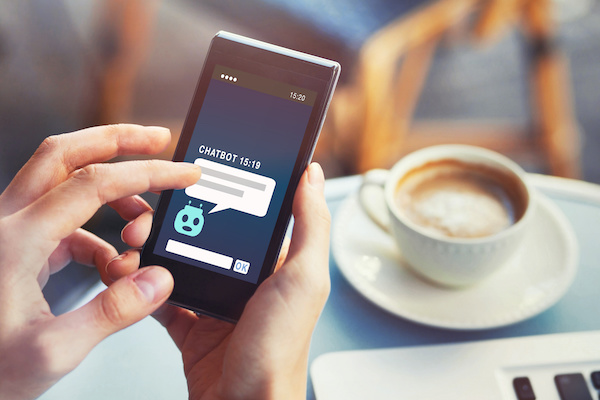 by Edward D. Hess, author of "Hyper-Learning: How to Adapt to the Speed of Change"
Smart AI is here, and it will impact every business. No one will be exempt.
That raises two existential questions for every business: (1) Will it learn how to effectively use continuously advancing Smart Technology to optimize its performance better than the competition? and (2) Will it learn how to transform its culture and educate its work force to optimize the highest levels of human cognitive, emotional, and behavioral performance in order to create Highly Adaptive Learners who can continuously learn – unlearn – and relearn at the fast pace of technological change?
Companies that are unable to adapt and compete at the speed of change will run a high risk of being consolidated. Consolidation will occur across industries. When I asked ChatGPT "What Industries do you think have the highest probability of consolidation?" It answered: "Telecommunications; Healthcare; Automotive; Financial Services; Retail; and Energy and Utilities".
In reality, every business will be at risk because Smart AI can help businesses perform better, faster, and more efficiently. Winning companies will be those that have transformed their way of working-enabling their employees to become Highly Adaptive Learners which enables them to effectively use Smart AI. That new methodology will include using deliberate daily practices and tools that will enable employees to continuously learn and perform at continuous increasing high levels of human performance cognitively, emotionally, behaviorally, and collaboratively.
Success in the Smart Technology Age will in most cases require a completely different way of working; a different way of leading; and a different approach to human development as compared to what exists in most businesses today.
Let's look at it from another approach. If your business has tackled incorporating AI into your business, what types of human skills will be hard to automate?  Excelling at those skills should lessen the possibility of a business being consolidated.
For the near future these three types of skills will be hard for Smart Technology to automate:
Thinking in ways in ways that Smart AI can't: critical thinking, innovative thinking, going into the unknown and figuring things out; making complex decisions in situations where there is not a lot of data or where there is a lot of uncertainty; making moral decisions; and emergent thinking.
Excelling at building caring, trusting positive emotional relationships with others that enables the highest levels of collaboration, exploration, and learning.
Excelling at doing trade jobs that require lots of human dexterity and iterative diagnosis of the problem and iterative trial and error approaches to solving the problem.
Unfortunately, many people in the workforce today lack these skills and many businesses have not put in place company-wide human development practices and tools to develop those skills.
So, many businesses must adapt and become a Highly Adaptive Learning Organization (HALO). A HALO means becoming  a very humanistic developmental learning organization using proven scientifically and philosophically based  practices and tools designed to help every leader, manager, and worker at all levels of the organization to be on their "Journey to Best Self"  so they can bring that best self to work every day in pursuit of being able to create value in ways that Smart Technology can't and to accelerate the speed of value creation by optimizing the use of Smart AI.
The human goal is to continuously achieve higher levels of performance emotionally, cognitively, and behaviorally. That happens when humans have developed a Quiet Ego, a Quiet Mind, a Calm Body, and when they have learned how to: Manage their Emotions by Generating Positive Emotions and by Managing their Negative Emotions; and when they excel at being a Reflective Listener; Critical Thinker; and being able to build Caring Trusting Positive Relationships that enables the highest levels of Collective Intelligence.
We are in a New World – the world of Smart AI. Every person and every organization will be impacted and challenged to develop a New Way of Working that enables the highest levels of human performance. There will be winners and lots of losers – what will you be?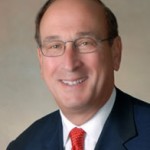 Edward D. Hess is professor of business administration, Batten Fellow, and Batten Executive-in-Residence at the Darden School of Business and the author of "Hyper-Learning: How to Adapt to the Speed of Change". Professor Hess spent 20 years in the business world as a senior executive and has spent the last 18 years in academia. He is the author of 13 books, over 140 articles, and 60 Darden case studies.