by Steve Sims, CDO of Badgeville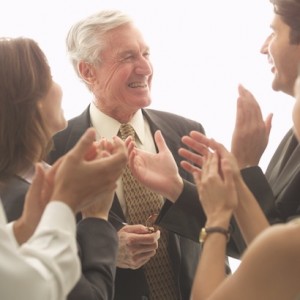 A recent Gartner report clearly illustrated the need for recognition of quality performance for employees. The report states, "Recognizing a job well done is a proven method of increasing employee morale and engagement. This is especially important in organizations with an increasing proportion of Generation Xers and "millennials"… and in highly people-centric businesses and industries where working as part of a team is needed to meet organization goals."
Despite the benefits of recognition initiatives, there remain several challenges with the current recognition models:
Short term traction. People simply stop engaging shortly after the program is implemented.
Narrow focus on a particular role or use case.
Inability to address cheating or "gaming" of the system, which undermines the entire philosophy behind the program.
Encouragement of wrong behaviors such as too much focus on visibility attainment versus core job requirements due to poorly-designed program relies heavily on tangible rewards.
To combat these challenges, employees must be motivated intrinsically, not only through physical, extrinsic rewards that may have short term or minimal impact. To do this, companies should embrace the following capabilities to help them overcome the challenges:
Building intrinsic motivators.
To achieve long-term employee engagement, you should use intrinsic motivators that validate the employee's story of personal growth and purpose. Tools such as validation and reputation can be more effective than purely external motivators such as monetary rewards, and also rewards based on activity and user details (such as how much was closed per opportunity, user role, location, and level of expertise). Long-term engagement is generally the result of a well-designed plan which is then monitored and upgraded over time. As a result, companies create rewards that are personalized and fresh, resulting in a much stickier user experience. To ensure your recognition program lasts, you should leverage any available big data analytics to regulate program performance.
Make recognition relevant to individual staff people.
Successful recognition programs will be relevant for any number of people who are all motivated by different things and have different objectives. Unlike narrowly-focused recognition programs, it's important to select a solution that addresses the needs of people that are in any role. By tracking specific behaviors and personalizing rewards by role or user, an advanced solution can motivate multiple audiences, targeting the needs of each while covering the needs of all. Some solutions also can accelerate implementations by offering connections to services such as Jive, Salesforce, Sharepoint and Yammer.
Avoid and discourage "Gaming" of the system.
To address cheating or "gaming" the system, you can (and should) take several steps to ensure every person is on an even playing field. Recognition plans can become a source of frustration and discontent if certain staff members are allowed to take advantage of the solution unfairly. What can you do to prevent cheating? You can limit the amount of times a player can earn an award or set how much time should elapse before they can earn points for performing it again. Ideally, you can create and change these anti-gaming mechanics and other aspects of the solution without the need for coding. Some solutions also offer libraries of anti-gaming best practices content that can help you tailor your program for optimal fairness.
Use rules and tracking to encourage desired behaviors.
Modern gamification solutions will pair sophisticated engagement mechanics coupled with a powerful rules engine. For example, employees could be recognized as top performers based on their activity level, their contributions to the bottom line, and by the levels of recognition coming from peers. You should differentiate expertise by segment, for example all of the employees within a department. And you should be able to view which system each segment is using, for example a community expert will show the number of points and levels they have within a specific knowledge track. Ideally a user's reputation can be visualized anywhere their username is visible, so they enjoy their accomplishments, or see they need adjust their habits to catch up with peers. At the core of digital motivation is universal reputation and achievement and recognition. Through universal reputation visualizations, employees are recognized for their achievements across the entire enterprise.
Some measurements that are common within these advanced recognition programs include the number of messages or posts, retention rates, activities per user, active users, classes taken, and certification completion rate (e.g. for compliance).
Organizations that want to overcome the challenges of employee recognition should choose a full-featured gamified platform that creates relevant goals for employees and can grade them on several complex actions.
CDO of Badgeville Steve Sims is a well-known gamification expert with broad experience in game design, development and production across all major platforms – web, mobile, console and PC. He started his career at Electronics Arts and EA Online where he was an Executive Producer responsible for Madden NFL Football – the #1 selling sports video game franchise in North America. He also led EA's earliest forays into the online market, including Fantasy Sports and Casual Games.