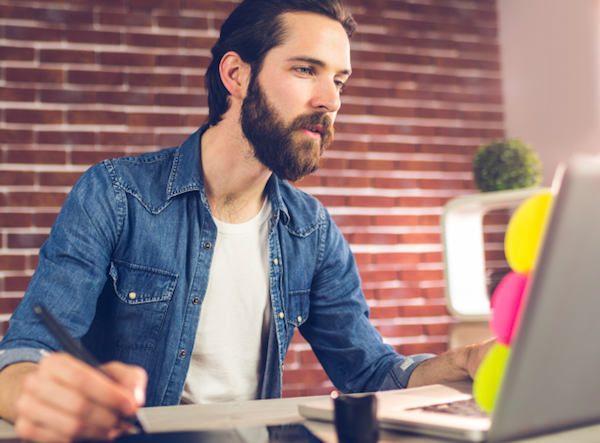 As the old saying goes, "If you want something done properly, do it yourself". It's this adage that motivates the solopreneur. After all, a smaller business can find it easier to stay agile, cost effective and competitive in the fast-moving and technologically led economy of the 2020s.
Solopreneurs can operate with complete autonomy, without the need to recruit, onboard and develop a workforce. 
Being a solopreneur is a great way to escape the frustrations and inadequacies of the conventional career path and carve out a living for yourself on your own terms with far fewer overheads and logistical considerations than a conventional business owner needs to contend with.
That said, like any business you'll need to maintain a steady cash flow, ensuring that your expenses get paid while also investing in your growth and profitability. Here are some essential investments to make to stay agile and profitable in 2020:
Outsourced bookkeeping.
One of the most frustrating things about solopreneurship is the way the administrative aspects of running your business bottlenecks the amount of time you have to spend earning money and spending billable hours with clients. If your accounting and bookkeeping keep you working long into the night or leave you with less time doing what you do best, consider outsourcing to local Xero bookkeepers. Not only will you save time and effort in staying tax compliant, you'll also liberate yourself from endless boxes stuffed full of receipts.  
Productivity tracking software.
One of the mixed blessings of solopreneurship is that it makes you completely accountable for your own productivity. After a year or two you may actually surprise yourself with how much you miss your old boss breathing down your neck and keeping you on task. Fortunately, there are a number of ways in which you can keep your productivity on track and avoid distractions. From project management apps to help you better account for how you spend your time to apps which block distracting websites and programs on your computer the digital market is full of helpful software to help you track and take control of your productivity. 
Self publishing.
This is less a capital investment than an investment of your time, effort and attention. And when your every waking hour is spent delivering operational excellence in your business that may be sparse. However, investing in the self publishing of content can greatly increase your profitability by building value in your personal brand. Writing ebooks which are of value to your clientele, blogging, vlogging and writing guides and tutorials can all draw attention to your online presence while also establishing your skills and credentials. 
An Audible subscription.
Finally, as well as publishing regularly, you should also take a leaf out of Warren Buffet's book and start reading voraciously if you're serious about growing your skills. However, if your busy lifestyle makes it difficult to make time for a paper book, consider listening to business audio books on Audible. These can be consumed while you're on the go and make it easy and efficient to learn and build your skills in your downtime.