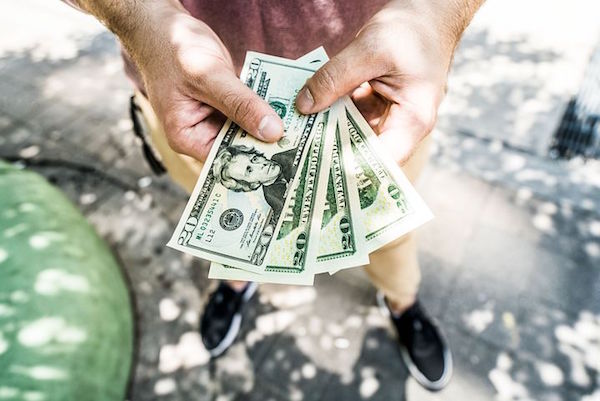 Are you new to the investment market? Have you investigated all possible prospects of investments, but are still feeling a little confused?  Are you unable to make a comfortable decision? Are you asking yourself: Whereshould I begin? Which medium should I choose as a stable source of income and still be able to have the most minimal amount of risk when it comes to investment?
Fear not, we have a few options personalized for each one of you. Once you go through these methods, you will know for sure which one is the right choice for you so you can proceed accordingly.
You can purchase products using your credit cards and still earn simultaneously too. It is now an effective method to use your credit cards rewards for investing.
Now, speaking of credit cards, what is the fundamental difference between a debit and a credit card? Why are they given different names? The most basic difference can be obtained from their names itself. A debit card is a prepaid card which permits pay and purchase and money gets debited from your bank account immediately following the payment. On the other hand, a credit card has a credit limit and follows a "spend first, pay later" policy which is more convenient for many.
Many banks issue credit cards which do not have an annual or renewal fee and these cards are issued at no cost with numerous benefits as well. You need to ensure that the amount that you are paying at the end of the year is much lower along with its percentage when it comes to comparing with the rewards and cashback you would receive from your card usage throughout the year. You can get an interest free period on credit cards for the initial 20 to 50 days, but it is important to utilize it effectively.  This would become unavailable if there is failure to make your payment for the credit card in full. Always be aware of deadlines and make full payments because the interest rate for credit cards is very high. It is important to clear your balance within the stipulated time. These few simple precautionary steps will enable you to save your earnings in a great way.  A negative alternative also would be to withdraw money from the ATMs using your credit card in emergency situations.  It is not recommended for your usual day-to-day routine because you would have to pay heavy additional service charges.
Do not be in a hurry to get yourself a credit card. Many people apply for a credit card and then it lies unused in their wallets.  Go through all the terms and conditions and buy a card that offers you the best of everything when it comes to rewards and offers. You can successfullyincrease a monthly investment contribution by using a credit card as per other methodologies discussed below:
You can also utilize the loans or EMIs with credit cards suited to your needs. For instance, if you make the purchase of an online product without any interest and processing fee, you can easily convert it into an EMI since no extra amount is to be paid. The amount is invested and converted into liquid funds; interest is also earned as well. There is no need for loans in most cases, but it can still be used as an emergency for up to a certain limit which is non-negotiable.
A credit card is essentially a card that bankers or lenders enable you to make purchasesor transactions with by using their money, not your money. The catch here is that you mustpay off what you have taken at some point in time, sooner or later. The 30-day payment policy on credit cards refers to the fact that if you pay back the amount within the first 30 days, you will not be facing extra charges. Beware of interest! Interest is going to get levied on the amount you have in debt after the initial 30 days. The rewards and other perks you were supposed to get from the credit card are wiped out completely and in addition, you will be extremely unhappy and uncomfortable while paying these interests.
Paying off big purchases of properties or mortgages, for example, can be tough unless you have the available balance on your credit card and are capable of paying off that amount with effortless ease. Paying car insurance companies can also be tricky if you are unaware of certain strategies. A lot of credit cards have an introductory period extending way beyond the usual 12- month period, like 24-28 months, so you could apply for credit cards with flexible policies like these. Instead of paying your insurance company for the loans as well, the payment would be satisfied by just paying the dealer/owner of the business who is selling you the product or service.
Keep your card details and card number safe from external attackers. Until then, happy investing and transacting!