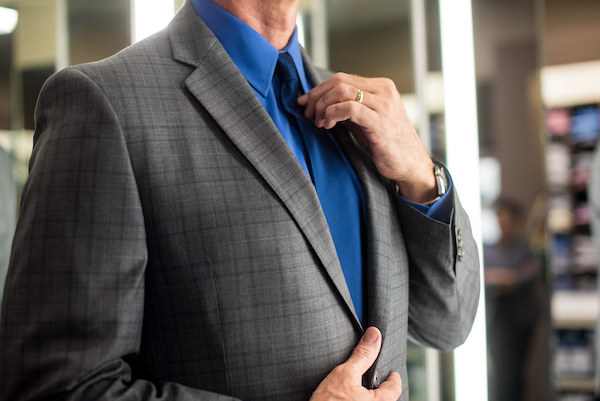 Do you have an upcoming interview or important meeting with a big client that you want to make a great impression at? A lot of things go into how we are perceived, not least our appearance. Although we may like to underplay the importance of how we look in professional situations, relying instead upon our demonstrated skills and experience, there is no doubt that looking your best can help give you an edge over the competition.
Look sharp and look smart.
For both men and women, it's integral to think about how you want to present yourself prior to meeting a client or prospective boss. From the clothes you wear to the way you style your hair, there are a number of things you can do that give off imperceptible signals about how you work. Looking reliable, focused and prepared is clearly superior to looking rushed, sloppy and non-fussed. For anyone looking to sharpen up their image, follow these key points to make sure you give off a great impression every time.
Dress appropriately for the office.
Increasingly, many offices are relaxing their rules for workwear. This means that a full suit may no longer be necessary, and you can instead opt for something lighter and more comfortable. Staying in keeping with how others in the office are dressed has myriad benefits: firstly, you will feel more at ease and confident, which means you'll blend in better and look more at home in that environment.
Secondly, it will show that you have done your research and understand the kind of company culture that exists. Be aware, however, that even if it's the height of summer and others in the office are dressed in flip-flops and shorts, you do not want to show up for an interview in similar attire. Closed toe loafers or boat shoes and light chinos will always be the minimum for men, while women may opt for sandals and a dress or skirt. When in doubt, ask yourself whether or not you would wear the outfit to dinner in a mid-range restaurant, and this should offer a good guide.
Think about your hair.
Hair can be a tricky ground to navigate when it comes to the office environment. On the one hand, you want to look smart and professional, but on the other, you don't want to look overly styled. For men, this problem can usually be overlooked by keeping hair clean and regularly cut into a shorter style that requires minimal maintenance. Keeping hair out of the eyes is important for making eye contact during meetings, so if you have a longer style then use a little product to keep it pushed back. For women, there are a few different options. Ensuring that your hair looks clean and well maintained is again a must, but there are a few different professional hairstyles for women that you can choose from to have cut or styled in. Most important is finding a look that makes you feel confident. The worst thing any interview candidate can do is nervously touch their hair every few minutes!
Don't be too flashy.
In business, the loudest person in the room is rarely the most successful. From mastering the art of listening techniques to asking the right questions, there are all kinds of ways you can set yourself apart from competitors without using hard sell tactics. Similarly, when thinking about how you want to appear to new people, being the person with the most expensive watch or branded clothing probably won't work in your favor. Rather than helping you to look confident, memorable and well-dressed, excessive jewelry, accessories and even perfume are simply distracting and suggest someone is preoccupied with appearances and not the job at hand.