Have A Strategy To Make Your Brand Stand Out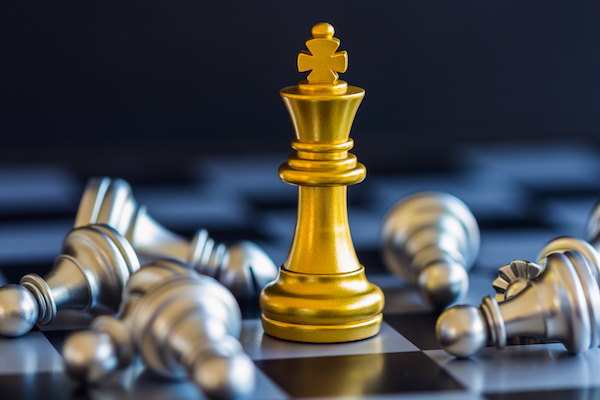 Let us be honest here – making a brand is a time consuming and tedious process, and creating a brand strategy is among the most challenging steps. Like all other important tasks in life, you cannot progress far if you do not have a set plan that guides you through the process.
Brand strategies are often the parts that give many businesses hurdles, yet they remain the significant factor that determines how effective your branding and logo design will be. It is very important in creating and solidifying the identity of your business, and the resulting brand will be constantly communicated to the public and your consumers, as long as the business exists.
The strategy comprises of three major parts of the business, and all of them can work as blueprints for making the marketing tactics and strategy. They include purpose (what you plan to achieve through your business), the emotional impact (what you will use to connect with the consumers), and consistency (the activities you need to put in so that the business survives).
You need to understand four components of all marketing plans in order to ensure your business has an effective brand strategy – your unique selling points, primary customers or clients that you are targeting, the mix of services and products you offer, and the competition in the industry. These will help you to work, for example, with top branding agencies in Mumbai, as well as others to create effective plans, through the following steps.
Understand why branding is essential.
The stronger your brand is, the more valuable your business gets because it helps in attracting customers every day. For this reason, it is very important to spend enough time doing your research, defining what your business stands for, and building the brand itself.
The main purpose of a brand is to act as a promise to the consumer, because it remains an essential part of marketing, communication, and business identity. There is a reason why even the major businesses spend time improving their brand – it is the bridge to better sales and more profits.
Defining the brand. 
Once you have a solid definition of what your brand is and stands for, you are in a better position to make the foundation on which all other elements will grow on.
In other words, the brand and logo you choose will be the main measuring stick that defines all other engagements, strategies, and marketing materials you use. For instance, it will define how your office premises will look like, the font of your business cards, the features of the advertisements you put out (such as the color and detailing), as well as the design of your business website.
Setting the objectives.
In brand management, it is very important to set the audience you are targeting with the products and services you put out. You cannot appeal to everyone, but you can work with and retain those that are drawn to your products. You also need to set out the objectives you want to achieve, and the timelines you will follow.
This may seem intimidating, but you can do it by answering two questions – what the brand needs to do for your company, as well as what you want others to know concerning your services and products.
Putting the focus on the target audience.
As mentioned earlier, it is impossible to have your business appeal to everyone, so take the time to establish your core focus. This is the major reason why setting your brand's target market will assist in strengthening the effectiveness of the brand itself.
When you need to establish what your audience is, begin by asking some important question. These include their ages, occupations they work in, their ranges of income, and the other interests that they have.
Knowing and dealing with brand barriers.
There will always be obstacles whenever you are trying to build something, and the same case applies for branding. This makes the famous SWOT (strengths, weaknesses, opportunities and threats) analysis very important, as it will help you to spot possible barriers quickly and deal with them in time.
The barriers are also referred to as market conditions, and they play a major role in determining whether your business will become successful – based on how you deal with them.
The brand identity and packaging.
The main outcome that are logo should give you is making your business instantly recognizable to both your family, friends, and the public. This is how people will view your business, even when similar businesses come up in the market.
Because of this reason, it is important to take your time when designing and settling on a logo. Make sure that it communicates what you want it to say, and whether it aligns with the company image itself. If the logo and branding efforts do not fulfill this objective, then it is better to change up the packaging you are doing.
The adaptability of the logo itself.
Because you will not use the logo on one format alone, you need to keep in mind if it is applicable on other platforms. For example, will it look good when it is printed? Can you scale it to billboard size or in something smaller like a pen? How will it look when it is in color, as well as in black and white?
If some of these applications are not possible for your case, then it needs to allow you to use it in special adaptation formats that can be consistent with the original logo. This makes the planning process more involving than you think, sand remains why you need to take your time when designing one.
Final thoughts.
The process of branding is confusing to many because they may not understand the actual benefits that happen when they do it properly. However, when you lack a brand strategy, it is easy to fail in logo design and marketing, and that is a dangerous position for your business to be in.

Young Upstarts is a business and technology blog that champions new ideas, innovation and entrepreneurship. It focuses on highlighting young people and small businesses, celebrating their vision and role in changing the world with their ideas, products and services.