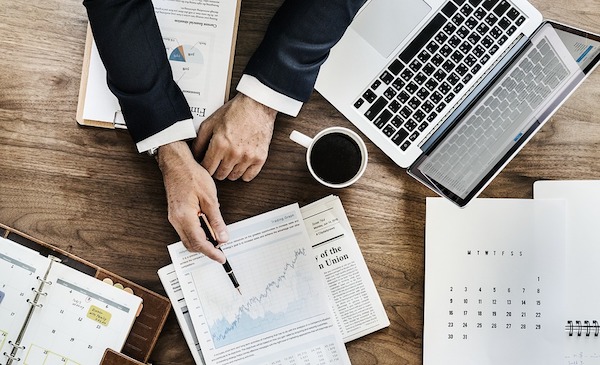 by Tuhin Bhatt, co-founder of Intelivita
In today's world time is precious and this desire for instant gratification is nourishing the raid growth of the on-demand economy. According to Burson-Marsteller, the Aspen Institute and Time, a survey report about on-demand economy states that 86.5 million that is 42% of adult Americans have used at least one of the on-demand services. On demand service lets you accomplish any job be it a service, a product, a drug, anything by few taps on your smartphone.
Various companies apart from Uber, Amazon etc. have to reform their infrastructure to embrace this growing trend or they are at a high risk of being left behind of their competitors.
Thinking how to go about with it?
Well it's the admixture of robust technology and human touch that has facilitated this consumer revolution and will also ensure enhanced facilities for the customers.
Here are 5 quintessential principles that entrepreneurs should be aware of while setting up their on-demand business:
1. Trend Analysis.
The use of big data is almost everywhere, but since the on-demand businesses are completely digitized; you can trace every success at both macro and micro level.
Since GPS tracking is available on smartphone devices, Uber can now track when and where the demand will spike. Based on this information and through surge pricing they can battle the driver shortages by charging a premium during those rush hours.
Consumers too can use this information to track and know how much time would it take for the food or ride to reaching the destination point.
An admixture of both these data can highlight areas where potential growth is possible. It also throws light on how to enhance the supply chain management and trends that could channelize your operation in a synchronised way with better understanding.
Don't ignore the privacy factor. With the rollout of the new European GDPR regulations, you need to make efforts to secure and respect your customer personal information.
2. Be Fast, Accurate and Consistent.
Make sure that your on demand service is quick and reliable. The least the time duration between an order and its fulfilment the happier the customer will be, the more tasks you will do and the more revenue you will generate.
The other aspect is ensuring that the service providers have the right equipment along with necessary skill set. For instance imagine you order a ride from Uber for six people and you end up having a four seater appearing.
It is vital for the service to be crystal clear and forthright. A complicated service would mislead the customers and would turn them off from your service.
3. Begin with an MVP Analysis.
Before we get into the depths of this point let us first understand what an MVP is – A minimum viable product (MVP) is a procedure in which a new product is advanced with adequate features to gratify early customers. The ultimate set of features is designed and developed after considering the feedback from the early customers who have first used the product.
By doing the analysis of MVP, you will get an idea whether you are heading on the right path or not. With an MVP you will be able to appraise your potential business opportunities at cheap investment. Have a landing page which highlights the link to your price catalogue. This would offer you numbers as in how many clicks and sign-on you are receiving.
4. Craft a User Interface Focused on Service.
On-demand services need to have easy to operate features to make the journey an enjoyable one for the customer. For the success of on demand business user interface is necessary.
As a customer what do you look for in an app? Services, right. It enables customers to track when their service provider would arrive at their location and the prices that they would be paying for the services.
The back end of the app should also receive the same amount of attention. Make sure you streamline the interactions for your employees. This would allow your employees to make things like customer location lucid and would also facilitate the communication between both ends.
The more user-friendly app, would attract more customers and high quality service providers as well which is vital for the growth of any organization. For this businesses need to approach professionals who have expertise in mobile app development. They will help you to set up a thriving on demand business app as per your business needs.
5. Get the Word Out.
As a startup you would be having a lean budget for the marketing which means you have to spend sensibly while doing the marketing. Social Media is another cost-effective platform to engage with potential customers. Create a micro-influencer marketing campaign, Reach out to relevant micro-influencers. Having them share your service through their content could help you to engage with potential customers.
Make sure you sign up a micro-influencer agreement; to protect your company's interests as well as the influencer's rights.
Final Thoughts.
Today our hectic schedules leave us with very petite time for daily chores. Having others do the jobs in such situations can bring in comfort? Because of this on-demand services are on rise. This has led to an increase in instant gratification. Including the above five quintessential principles while setting up an on demand business will not only generate profits for your business but will also keep your customers satisfied.
Tuhin Bhatt is a co-founder of Intelivita, a leading web and mobile app development company with offices in the UK and India. His expertise in Mobile Game, iOS, Android, AR and VR app technologies. With flawless command over app development, Tuhin also has a passion to share his expertise with clients and other enthusiasts.