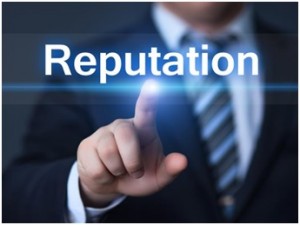 A term that you may have heard before – image is everything. Although this isn't entirely true when it comes to business, image does play an important role in the success of your business. It takes 0.1 seconds to form a lasting impression of a stranger, so you want to project a professional image, whether it's your personal image or your business's.
Here are three ways to project a professional image to benefit your business:
1. Your Setting.
If your business is growing and you're having more and more client meetings, it may be a good idea to invest in a small office to work from. This will give your start-up a more professional image to potential partners or investors and show them that you mean business. Face-to-face communication is often more successful in a business environment so having a physical office space will allow you to take advantage of this for the benefit of your business.
What's more, you may feel more productive in an office environment than at home and you'll be able maintain a healthier work-life balance.
2. Your Image.
When you're meeting clients or investors, it's important to remember that it's not just your business that they're investing in– it's also you. So, it's important that you think about what image you project in terms of how you dress, what perfume/aftershave you wear and how you come across.
This is not to say that you should adopt a completely corporate image – an injection of personality is always good. But be aware that a polished appearance and polite demeanour may make clients be more inclined to put their trust in you.
Your Services.
The services you offer can be a huge reflection on whether a consumer decides to buy from you or not. For example, if the content on your website is riddled with spelling mistakes, customers will be put off from doing business with you as you'll look unprofessional.
Here are some ways you could improve your services:
– Revamp your website. It's often the first place people look when they find your business and services, so you should ensure the details are fully up-to-date, informative and it's easy to use, with high-quality pictures.
– Invest in a professional courier service like TNT. By using an established delivery service, you'll be showing your customers that your business is dedicated to being reliable and professional.
– Order professional business cards for you and any of your key employees. They're useful to have handy when you're networking and it will help people to remember you, whilst increasing your number of potential business contacts.
Whether you're self-employed or part of a small start-up, follow our steps to help you and your business project a more professional image. By doing this, you could enjoy increased interest from customers, clients and investors, giving you a better chance of growing your business.