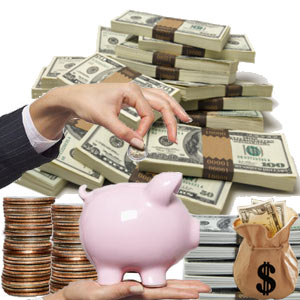 Smart start-ups know how to save money, plain and simple.
However, being mindful of your budget can be difficult, especially in an age of start-ups where everyone is constantly trying to one-up each other. From swanky downtown office spaces to extravagant trips on the company dime, modern start-ups often waste so much money in pursuit of attention from venture capitalists.
Big mistake.
Unfortunately, many of these same start-ups are crushed under the weight of their own bloated budgets. With incompetence being the silent killer of start-ups, those who don't understand how to properly handle profits and capital alike won't last for the long haul. Even if you have a great idea on your hands, it means very little if you don't know how to manage your money.
The goal of today's start-ups should be as swift as possible: in other words, they should be able to make decisions and take action quickly without being tied down by budget concerns. With the following four tips in mind, you can make sure that you're running a swift start-up that lives within its means and has plenty of room to grow.
Track Your Expenses Like a Hawk.
First and foremost, you need to understand inside and out how much you're spending and where your money is going day by day. Although wasting money on big-ticket expenses such as hiring, marketing and travel are rather obvious, don't forget about the "small stuff," too. Even as something seemingly minor as your trips to Starbucks should be taken into account as every dollar adds up over time.
Beyond asking "why" and taking a thrifty approach to business, keep in mind the benefits of having a smart mobile expense tracking solution on deck. This is especially important for remote workers or those frequently traveling on behalf of your team looking to efficiently keep track of how much they're spending. The more attention you pay to every cent spent, the more peace of mind you have with your budget.
Go Remote.
If you're solely hiring within your own backyard, you're limiting yourself to the best talent possible. The benefits of a remote team far outweigh the drawbacks in many cases, although it does take some adjusting to if you've only worked in physical office spaces before. Yet between not being tied down to a physical location and the ability to quickly keep in contact virtually, remote work is a fantastic option for start-ups looking to keep their budgets tight.
Start with a Small Team.
Speaking of your team, strive to keep your hiring down to a minimum in your early days. While it may mean pulling double-duty initially, you'll thank yourself down the road for not unnecessarily hiring a bunch of employees from the word "go." Similarly, you can also fill any smaller roles in your team by hiring freelancers who can get just as much work done as full-time employees at a fraction of the cost.
Be Careful With Your Marketing Budget.
Don't make the major mistake of blowing out your budget by paying too much for marketing. While you don't necessarily need to solely rely on free traffic to grow your business, consider the success stories of online entrepreneurs such as Neil Patel and Brian Dean who are major evangelists of inbound marketing. Growing your business via social media, blogging and link-building outreach can be done for a relatively low price point versus costly native or social ads, for example.
Despite what you might see in Silicon Valley, there's nothing wrong with being a thrifty start-up. Pay keen attention to your company's budget and establish smart spending habits from the beginning rather than throwing money at bells and whistles that won't actually grow your bottom line.