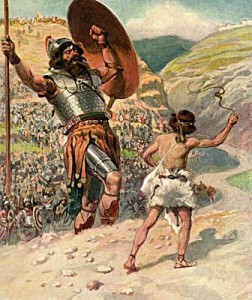 As a small business owner, it is essential that you have faith in your company for it to progress. If you do not have faith in the business and believe the company cannot land the larger corporate contracts, this may be detrimental to success. However, this is not necessarily the stance you should take. Small businesses are able to land larger contracts!
Nowadays, it is quite common for smaller businesses across the country to service large contractors. Of course, this does not merely occur out of the blue without any work. To obtain the larger contracts, it is necessary for a small company to present themselves as a well-established, professional business that is capable of servicing all the complex needs a larger organization may have.
If you wish to be among these smaller companies serving larger ones, it is recommended you follow these steps to make your small company appear large:
1. Use Bigger Numbers.
When sending quotes or invoices, it is recommended you make the tracking number appear larger than it is. Small businesses presenting quotes with the number #11 or #12 indicate that they have only recently opened their doors; therefore, they chances are they will not be able to provide a suitable service. If, however, you change the quote tracking number from #11 to #11067, the company will appear more established and indicate professionalism.
2. Use 'Plurality' When Creating A Website.
An online presence is essential to obtain exposure and customers, but the development of a website requires far more than setting up a template and putting some content on the page. When designing a website, it is highly recommended you hire a professional to create a customized look. This will indicate professionalism and attention to detail.
Next, it is recommended that you speak in plural terms using 'we' instead of 'I' in the content. It would also be beneficial to set up several contact email addresses assuming the appearance of several departments despite all the emails being forwarded to a single person. By having separate departments, potentially in different locations, you will provide an onlooker with the impression of a thriving and well-established business.
3. Remove Your Title.
Contrary to popular belief, using a title after your name can be detrimental to the service instead of beneficial. It may be tempting to place the title 'CEO' at the end of your name on your business cards, but large contractors may find it odd that the CEO is responding to basic enquiries instead of an employee. Until the company expands, it is recommended you do not use any formal title.
4. Maintaining A Small Business Attitude.
If you hope to land a large contract, it is important that all presentations and interactions are planned and professional. An advantage that small businessmen have over large corporations is that they can utilize a personal approach. Many people enjoy dealing with approachable individuals rather than the impersonal professional; try to retain this attitude.
5. Use a Virtual Receptionist.
A virtual receptionist is one of those great ways that you can offer better customer service and also something that can make your business look a lot bigger than it is. They don't have to be expensive and area readily available nowadays and can give your business that professional edge.
6. Use Social Media.
More social media followers can make your business look good and using social tools can be the way forward in this regard. A large social media following can help a business a lot and make it seem larger than it is.
7. Do Not Lie.
By following these steps, it is possible to make your business seem bigger without resorting to lies. Do not include false information in marketing or in content as this can be seen as unethical and will 'bite you in the butt' at some point. It is better to be credible and small than unethical and large.