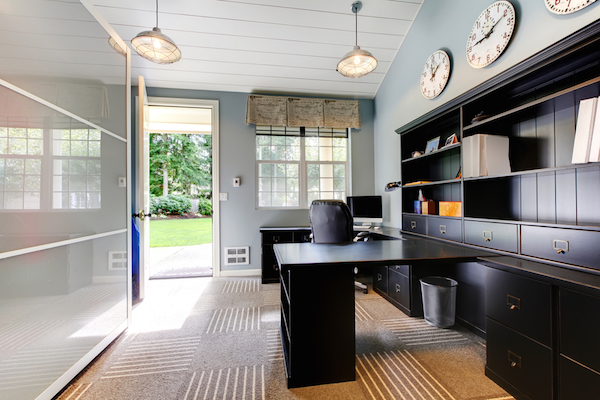 by Cris Burnam, president of StorageMart
"Clean" isn't a word often tied to business success. It's not usually deemed as critical as developing high-quality products, setting competitive prices, or hiring the right talent. But the thing about clean is what it speaks: It speaks of trust, service, and reliability. Without saying a word, it tells customers that you pay attention to the finer details — that you're going to do what you said you'd do when you said you'd do it.
The self-storage industry used to carry a stigma. The threshold for quality was very low, particularly in terms of cleanliness. But I wanted to change that narrative at StorageMart. My team and I decided to live and breathe "clean" until it became woven into the very fabric of our organization.
Everywhere I went, I led by example, whether that meant picking up a piece of trash or showing someone how to clean efficiently and thoroughly. And because we believe it's the most highly visible service customers encounter when they walk through our doors, we decided to publicly announce that every unit in our 169 locations would be kept "white glove" clean.
We will not rent out a unit that isn't absolutely clean — period. In this industry, cleanliness gives people confidence in our ability to take care of their belongings, which goes a long way in building a solid customer base.
But cleanliness doesn't just impact a customer's perception of a business — it also has a direct impact on the business as a whole. I decided to promote cleanliness at my company because it:
1. Increases productivity.
Dirt and clutter can be distracting for employees, and the shift in focus from work to environment inevitably lowers productivity. In fact, in a study from Brigham Young University, 88 percent of studentsfound it difficult to concentrate and maintain their output in an environment with visible dirt and dust.
2. Boosts efficiency.
Just as cleanliness affects the quantity of work done, it also impacts the qualityof the work. The likelihood that everything is in its place in a dirty office is slim. Files aren't sorted properly, tools are left lying around, and the whole company just lacks the structure needed to keep things running smoothly. In other words, it simply becomes more difficult to prioritize the day, thereby taking more time to get the job done.
3. Increases morale.
It's hard for employees to take pride in their jobs when the workplace is a mess, and it also reflects poorly upon your appreciation for their efforts, which can damage employee morale. As morale dwindles, you're looking at not only a loss in productivity and efficiency, but also an increase in employee turnover rates.
4. Keeps your employees safer.
Often, the cleanliness of a workplace directly correlates to its level of safety. Obviously, keeping warehouses and manufacturing facilities clean and tidy can reduce the chances of accidents and injuries. But keeping office spaces clean can also keep germs and bacteriaat bay, helping to improve the health and safety of employees.
5. Keeps your customers' information secure.
Although most people don't think of security when talking about cleanliness, it can become an issue when dealing with sensitive information. If files are left strewn on desks or atop filing cabinets, your company can run into customer privacy issues, putting you at risk.
By making cleanliness and organization a priority in my business, I'm building a foundation for success — and you can, too! Customers appreciate your professionalism, employees are more productive, and your company is better protected from safety and security concerns. As a result, you can concentrate on all the other things that make your business great.
Cris Burnam has been working in the self-storage industry since 1987. He has served as president of StorageMart since founding the company with his brother, Mike Burnam, in 1999. Cris grew StorageMart from a single self-storage facility into the world's largest privately owned self-storage company with 169 locations across the U.S. and Canada. Cris was named a 2014 EY Entrepreneur of the Year in the Services and Real Estate category (Central Midwest region) — one of the highest honors an American entrepreneur can receive.