By Evan Singer, General Manager for SmartBiz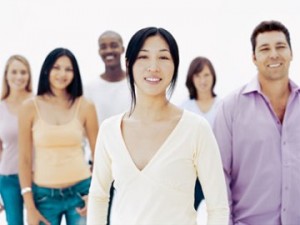 The Millennial Generation have birth years ranging from the early 1980s to the early 2000s. Technical, civic-minded and experiencing growing economic prospects, millennials are important contributors to America's small business landscape. In order for entrepreneurs to grow business and and flourish financially, there are universal truths about lending that millennials need to know.
Here are 5 tips that apply to this creative generation – and every small business owner, no matter what their age:
1. Beware of cost when leveraging technology.
Getting funding for your small business can be intimidating. However, these days you don't have to take piles of paperwork into your local bank to get a loan.  Online alternative lenders create financing solutions that are fast and easy.  While that might seem like a slam dunk, beware of extra charges – fast can be expensive when costs and fees add up.
With a non-bank online lender, interest rates on loans can be higher than a bank loan. The reasons vary – laws limiting interest rates generally don't apply to short-term or business lenders, and loans can originate in states that don't cap interest rates for business loans.
The bottom line? Do your homework. Look for an SBA loan first from a fast online provider like SmartBiz.  Then – consider looking at a variety of alternative lenders and figure out the total cost of a loan before you  apply.
2. Cash is king.
When you're running and growing a small business, cash flow is critical. Short-term lenders typically structure loans to be repaid in months, not years. Accelerated repayment funds can be collected daily or weekly to reduce lender risk. But can your small business generate enough cash to cover those payments? Again, do your homework. Make sure your lender offers an affordable monthly payment that won't stress your cash flow.  Longer terms generally mean lower monthly payments.
3. Keep an eye on personal credit and business credit scores.
Business and personal credit scores are important to a lender when looking at a small business seeking a loan. Credit scores show lenders how well you handle your finances and the finances of your small business. A low score can indicate finance management issues and decrease the chance that you'll be granted a loan.   In addition to risk assessment, credit scores are also important when looking at loan costs. High scores are usually needed to secure the best priced loans.
Businesses receive credit scores just like private individuals. Factors that go into a business credit profile include how often you pay bills, credit history and available credit.  There are no particular cutoff scores but you should always strive to achieve and keep a high number.
As a lender, we recommend that small business owners avoid mixing credit and business credit histories. Combining the two can lower a person's private credit score. Additionally, using personal information instead of business information means your small business doesn't establish a strong business credit history.
4. Keep your business records in order.
Here's an area where leveraging technology can save you lots of time and stress. These days, online tools make record organization easier. Consider utilizing a cloudbased accounting system like Xero, for example.  Online accounting software for small businesses can manage invoicing, bank reconciliation, bookkeeping and more. Many of these systems offer a free trial. Try before you buy to find the best fit for your needs
5. Seek advice and information from mentors.
Although not specifically finance related, working with a mentor can provide ideas and solutions you might not have tried to grow your business and establish good credit.  There are many small business, entrepreneur and start-up mentoring programs that pair you with someone who is experienced, successful and willing to provide advice and guidance.
There are several ways you can find a mentor that's a perfect fit for your small business. Seek out one of the government-sponsored mentor organizations like your local SBDC office.   You can also check with the trade association for your industry. Many operate mentor-protégé programs and can be a combination of formal one-on-one mentoring sessions along with networking groups. There are also online solutions like 'Ask an Advisor' run by Nerd Wallet (www.nerdwallet.com), which has expert advisors who specialize in various fields like HR and growth, and are available for free consultation online.
Another way to find a mentor is to look at your personal network. Who do you know? Who are you connected with on LinkedIn? Do you have a colleague that inspired you or an acquaintance who runs a successful small business? Consider volunteering your time to others in the future. It's a great way to give back to your community, connect with other business owners and share your expertise.

Evan Singer leads the operational, tactical and strategic activities associated with SmartBiz, the company's small business loan product. He is responsible for the overall profitability, growth and success of SmartBiz.