Renovating To Enhance Your Business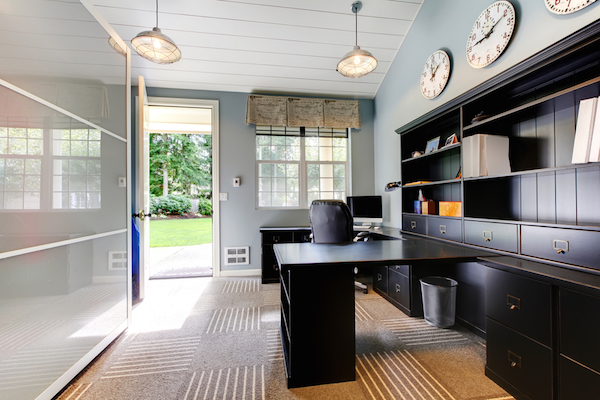 If you are a startup looking to add value to your business you should consider taking out a renovations loan.
There are a number of reasons why this is a great option for your startup. Every business has a lot of overheads and especially in the early years. There are things like buying the office space, maybe a warehouse depending on your business, and that is just the tip of the iceberg.
You may end up buying an office only to realise that you are going to need to perform some renovations on the space to get it up to standard. This is going to eat further into your capital and could end up being one of those expenses that comes back to really hurt you.
A renovations loan is a great way to give you that peace of mind when these kinds of expenses come up. In fact, they should be considered as a necessary requirement in case anything like this does come up.
Renovating Your Business Premises.
There are ways to add value to your startup as well, and renovating your business premises is one of them.  You are going to need the capital if you want to make any drastic changes to your premises and this is where a renovations loan guarantees you have the capital to make this a reality.
Let's take the case of the office space for example. Carrying out renovations on the office space can make it seem more modern and luxurious. It can create that extra sense of professionalism. There are all sorts of renovations that you may need to carry out like repainting, adding extra space to existing office areas, improving the staff room, giving the overall space a more modern look and feel.
Whatever it may be, you'll need the capital and a loan guarantee's you can make your renovations a reality.
Being Prepared For Renovations.
When you are a startup it's important to know how much money you have in the bank. It's important to keep track of expenses and make sure everything is covered. With a renovations loan you can add that safety buffer for your capital so you can carry out any renovations you may need with peace of mind.
When embarking on any renovations project it is likely that extra expenses will come up. This tends to happen quite often so a loan can really help to ease any burden or stress when this happens. If you know that all of your expenses will be accounted for then you can proceed with confidence in any renovations you wish to carry out.
It's important that you plan this intricately so you know where your money will be going because the last thing you want is to be wasting any of your capital.
This way you will have all bases covered and be well prepared when the time comes to actually carry out renovations of your premises.
Another thing that will concern any startup is getting investors to invest into your business. With the money you'll get from a renovations loan, and the finished job, you are going to end up with a more attractive business. Investors aren't going to invest money into a startup unless it is top notch, so give yourself a head start with a loan that enhances your business. You'll get peace of mind, safety buffer, and you'll end up with a more attractive business.
Renovating your business premises is a great way to add extra value to your startup. If cash is tight renovations loans may help.

Young Upstarts is a business and technology blog that champions new ideas, innovation and entrepreneurship. It focuses on highlighting young people and small businesses, celebrating their vision and role in changing the world with their ideas, products and services.