by Jake Villarreal, co-founder and president of Match Relevant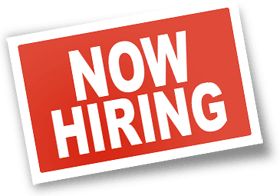 If you had a magic button that could immediately fill your company's open positions, would you push it?
It's not such a far-fetched idea, especially as new social search platforms crop up and change the way companies find people. Although emerging technologies make it easier to connect with talent, you still need a strategic plan to land the highest-quality candidates available.
By nature, entrepreneurs want to build something without rules or authority. But depending solely on the newest systems to build a team could actually prevent you from hiring the best talent you need to develop a strong, sustainable company.
When you want to hire great talent, you need to look at the human side of things. You should keep an eye on new technology, but make sure to study tried-and-true hiring strategies as well. By applying a hybrid approach of new social search technologies and standby hiring strategies, you'll find the best talent for your business.
Achieve Company Goals by Choosing Talent Over Tech.
To find talent that can solve your company's problems, you'll need to establish goals. For example, are you building a company that you intend to sell, or are you trying to establish a long-term legacy? Either way, you'll need specialized talent to fit your culture. However, keep in mind that different goals require different candidates.
If you're building a minimum viable product or developing an idea that's intended to be acquired, your talent must bring something to the table that could change your business model and attract companies sourcing acquisitions. In that case, you want unique and high-caliber talent that will draw interest from bigger companies interested in acqui-hiring, or buying your company to acquire your people.
On the other hand, if you're trying to grow your startup for the long term, you should hire talent that's interested in being deeply involved in your company. These hires must be passionate about your core values and your offering. Although they'll have the same skills and industry depth as candidates who want a shorter-term commitment, they'll also have staying power, leadership potential, and the desire to help grow the company.
Create a Plan, and Gather Expert Advice.
Before you can begin the actual hiring process, however, you need to map out your development plan from beginning to end. Specifically, determine when you'll need to begin hiring and what positions you'll need to fill to create a successful product.
This plan will make it easier to establish a realistic time frame for identifying the problems your product will solve, building your company, and getting an idea of what the financials will look like. This is also when you'll be able to look at the type of players you'll need on the team and what value they'll need to bring.
And don't be afraid to look toward your network for guidance, especially to people who have been through this process before.
Reach out to entrepreneurs, leaders, mentors, and coaches to get their perspectives and advice on hiring. You can even ask a board member from a company you admire to be a sounding board. Lastly, a recruitment firm can provide a bird's-eye view of the market and give you information on the talent pool and salary requirements.
Ask the Right Questions When Evaluating Candidates.
Ultimately, the hiring process isn't about using tools to find people, and it's certainly about more than filling a position. It's about finding the right person to solve your problems. There are several questions to ask when evaluating talented candidates.
First of all, find out whether they've worked on similar technologies before and whether that work interested them. Then, ask about their loyalty and whether they'd rather have a short-term win or create a legacy. You should also use your interview to determine whether the candidate can be managed — some of the smartest people in the world aren't team players.
When hiring for a position that'll be working under direction, personality is an important consideration. Employees who will be part of a team need to fit into a system in which they add value that aligns with your company's mission.
Although your startup might have one or two leaders in place, these strong-headed individuals — you and/or your co-founder — might not be the right people to deliver your product to market. Hiring a new employee with leadership skills might shift your company in a direction you didn't foresee, and you might end up making more progress than you ever imagined possible.
The people you bring in will shape your culture — they're the ones who'll create your company's environment. There's no magic search tool that will find you the right people to grow your business, but if you focus on creating goals, planning your business, and asking the right questions, you'll find the right employees who will help you build your dream company.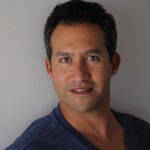 Jake Villarreal is the co-founder and president of Match Relevant, an IT-staffing entity that utilizes social media and innovative recruiting practices to deliver award-winning talent for funded tech startups, SMBs, and Fortune 500 organizations. For a free copy of Strategic Plan To Land Passive Talent , email Jake at jake.villarreal@matchrelevant.com.