by Jessica Oaks
When it comes to smartphones, there are many options. But not all smartphones are created equal, and some are better suited for specific tasks and functions than others. There is a reason that the Blackberry held out for so long after all of its competition went touch-screen only, and that reason is it was a good phone for business. It may not have had the attractive features of other devices, but it had what business people needed. Now, however, there's a new phone on the market vying for the title of "Best Business Phone," and that phone is the ZTE Zmax.
So what makes the Zmax such a great phone for business people, and why should you consider one as your next device? Well, here's just a few reasons that might interest you:
Software.
Perhaps the strongest feature of the ZTE Zmax is the Android Kit Kat operating system. Incorporating Google Now voice assist, it makes search and assistance easier, more intuitive, and quicker than ever, and the OS is robust enough to meet nearly any need. Of course, Android also means that the phone ties into Google's online store, Google Play, which has hundreds of thousands of applications. With apps ranging from simple games to incredibly helpful business programs, there's no limit to how one can customize the Zmax to fit his or her needs.
Hardware.
Running Qualcomm's quad-core, 1.2GHz Snapdragon 400 processor, the ZTE Zmax leverages one of the most reputable chipsets in the industry. This enables fast, seamless, on-demand performance. The phone comes standard with 2GB of RAM and 16GB of internal storage, which can be supplemented with a microSD card of up to 32GB, allowing for 48GB of total storage capacity – quite good, especially for this price range (which we'll discuss later).
Design.
The ZTE Zmax has a large 5.7 inch screen, which means that it is more phablet than smartphone. And this feature makes it a particularly good buy for businessmen and women, as a large screen means improved usability and accessibility – information is easier to see, the screen is easier to manipulate, and the increased "real estate" provides for an all-around better user experience. Though the device may be a bit too large for some, depending on the size of their hands, for most, this larger size will be much appreciated.
Service.
The carrier of choice for the Zmax at the moment is T-Mobile. The service provider offers the best rates in the market, as well as free 4G LTE (among the many networks the ZTE Zmax supports), and individuals don't have to sign into a contract. For these reasons and more, T-Mobile is something of a default option for men and women who are considering the Zmax. Not being beholden to a contract, particularly when considering a mid-range phone, is incredibly freeing and offers many benefits.
Cost.
As the old saying goes, in business, one of the easiest ways to make money is by cutting expenses. And here is where the ZTE Zmax shines. The phablet sells for a mere $250. Mind you, that isn't the device's subsidized cost after signing up for a two-year contract that will cost you $2,000 or more – that is the everyday price. At just $250, the phone has much to offer, and areas in which it underperforms can be overlooked because of the cost savings it provides. In plain terms, the phone is a bargain – powerful, robust, fast, and incredibly useful at a price that undercuts other models by hundreds of dollars.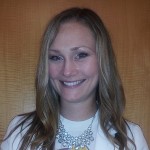 Jessica Oaks is a freelance journalist who loves to cover technology news and the ways that technology makes life easier. She also blogs at FreshlyTechy.com. Check her out on Twitter @TechyJessy.