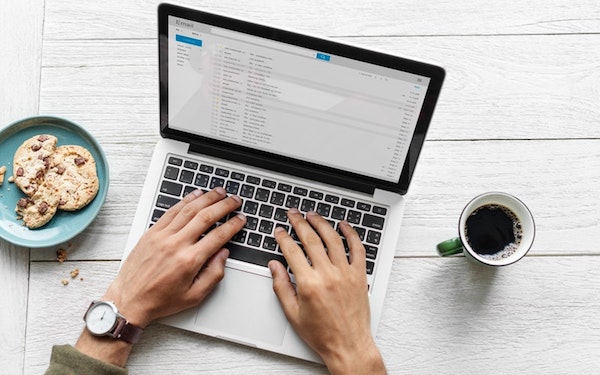 Email marketing continues to be an all-time favorite for businesses to promote offers and build connections with customers. 
Who wouldn't love it? Email has brought different businesses an average of $38 ROI for each $1 spent. 59% of marketers even attest to this huge ROI brought by emails. Not to mention that active email accounts are expected to grow by 5.6 billion this 2019. Talk about wide customer reach!
With all these numbers leaving you in awe, it wouldn't be a surprise if you decided to join the email express too. 
But if your emails don't make it to your subscribers' inboxes, your business won't enjoy these numbers. Because no matter how incredible your emails are, if your email deliverability suffers, then you're throwing away your time and money.
Before you worry about open or clickthrough rates, make sure all systems are a go with your deliverability department. Here are 8 tips to improve your email deliverability from sucker to outstanding. 
1. Prove the authenticity of your email domain.
Before you go sending emails to everyone on your list, authenticate your email domain first. To do this, enable your Sender Policy Framework (SPF) and Domain Keys Identified Mail (DKIM). 
SPF is a process that prevents spammers from using your email domain for sending spam messages. DKIM is a protocol that adds encryption and digital signature to your emails to help them pass spam tests.
2. Keep your mailing list clean.
Invalid email addresses are one of the major suspects why your email deliverability suffers. Sometimes, people enter email ads with typographical or formatting errors while subscribing to your newsletter. 
This is where an email validator comes in handy. When you enable this service to your website, your potential subscribers can receive real-time alerts when they type in an invalid email address. 
If your mailing list has these invalid email ads, you can run your list on a bulk email verification process. You upload your current list to an email verifier, and it will scan and filter the invalid ones for you. Afterward, it would provide you the "purged" list. Then, you can upload the updated list on your Email Service Provider (ESP).
The process also removes email addresses that are inactive for a long time. It can help you avoid being labeled as spam and prevent ISPs from sending your emails straight to the spam folder, even for the active subscribers. 
3. Start small with your sending routine.
Divide your mailing list into smaller batches. Do some A/B tests with the first two batches. Improve your emails according to feedback and data you've accumulated from the tests. Then, start sending to the remaining sub-groups of your list. 
This process helps you send emails that people will actually open. If people read your emails, ISP filters consider that as plus points for your credibility. This also helps you identify the inactive ones, which you can re-engage (more on that later) or remove from your list.
4. Implement double opt-in.
You want to ensure your potential subscribers are 100% sure to join your mailing list. Double opt-in is the ideal way to do so.
What happens here is that after someone has successfully subscribed to your emails, they'll receive an email with a confirmation link of their subscription. This way, you can filter out those that aren't fully committed to receiving emails from you. Only the engaged ones make it through your database, keeping your sender reputation in good shape. 
5. Avoid creating spammy headlines.
First thing you want to avoid in your headlines is spam trigger words, such as free, guarantee, earn $, bonus, cheap, or no obligation. If spam filters detect these words in your subject line and/or your email body, they'll go straight to the spam folder. 
Here's a good tip from Hubspot to tell if a word sounds spammy:
"If it sounds like something a car salesman would say, then it's a spam trigger word. Avoid it."
You'll also want to limit your exclamation points. Ideally, no exclamation points in your headlines as much as possible. Your subscribers interpret it differently and might send off the wrong tone. 
6. Create emails for humans, not robots.
Don't stuff your email with too many keywords for SEO's sake. It looks unnatural to read, and that can trigger subscribers to label your email as spam. This is also why Google algorithm doesn't reward webpages with overstuffed keywords
Stay cool and write in the language you feel your subscribers would appreciate. Your main objective is to get them to open and read your emails. SEO is just a minor goal.
7. Re-engage with your inactive subscribers.
People sometimes sign-up for newsletters they find interesting, but only half-interested. In turn, they end up as inactive subscribers. This can affect your engagement rate, and in the long run, your deliverability rate too. 
You can try running re-engagement campaigns for these inactive subscribers. Send them a "re-introduction" email, then set the "trigger" to situations like their last website visit or email click. 
You can also try offering discounts or coupons to get them excited again and even convert them as customers instantly. 
8. Provide your subscribers the choice to unsubscribe anytime.
You want to ensure your mailing list stays clean, even if you don't verify them every time. One of the best ways to do so is to give people the option to opt-out of your emails anytime. 
Heartbreaking as it may sound, it's actually better to let go of these unqualified leads than to keep them and keep your open, clickthrough, and engagement rate plummeting. They might even label you as spam later on just to keep your emails out of their inboxes.
Many countries also consider a lack of unsubscribe options as illegal, so you don't have a choice. 
Every email you send should have an unsubscribe link. The best spot to place them is on the footer section of your email. Ideally, when they click on the link, they'll be redirected to a page confirming their subscription cancellation. 
Conclusion.
To guarantee a successful email marketing campaign, your priority should be to get those emails delivered to your subscribers' inboxes. When you've secured this one, you can leave the rest to your supercharged headlines and killer content. Make time to check the foundation of your email marketing success – your deliverability rate!