[Infographic] The Gender Gap Is Also A Virtual One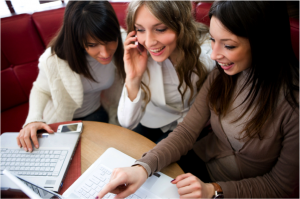 Despite the advancement of women's rights around the world – such as women's suffrage and better education opportunities – women continue to suffer discrimination as compared to men, whether it is at the workplace, or having access to vital services such as the Internet. That's right – women around the world lag men by around 25-percent with regards to Internet adoption.
While much of the gender inequality where online access is concerned is unsurprisingly concentrated in the Sub-Saharan Africa and South Asia, in truth there's significant inequality in other parts of Asia, and even in Europe. Not having access to the Internet for women can be a problem – in fact, it can be argued that this leads to even more inequality since access to information and opportunities are curtailed.
Here's an infographic from BrainTrack.com that highlights this dire situation:

Daniel Goh is the founder and chief editor of Young | Upstarts, as well as an F&B entrepreneur. Daniel has a background in public relations, and is interested in issues in entrepreneurship, small business, marketing, public relations and the online space. He can be reached at daniel [at] youngupstarts [dot] com.