[Singapore][Infographic] The Scale Of Consumer Cybercrime In Singapore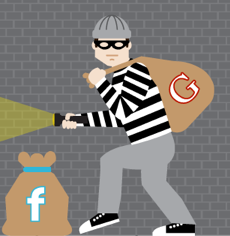 You may not know it yet, but you may have been a victim of cybercrime.
According to the latest annual Norton Cybercrime Report, over 72-percent of Singapore adults online – or 1.4 million people – is estimated to have been exposed to cybercrime, with some US$944 million in direct financial losses.
That's a staggering amount.
But the numbers from the 2012 is already an improvement, with a drop of 8-percent compared to 2011. In the past 12 months, 48-percent of online adults experienced cybercrime – including crime on mobile devices as well as on social networks. In fact, some 36-percent of local online users have fallen victim to cybercrime while using social networks, and 33-percent of us are stupid enough to even believe cybercrime won't ever happen to us.
The study is based on findings from self-reported experiences of more than 13,000 adults across 24 countries, which likely vastly underestimates the extent of cybercrime. Globally, every second, 18 adults become a victim of cybercrime, which is resulting more than one-and-a-half million cybercrime victims each day.
Not to be alarmist, but here's an infographic to show the extent of cybercrime in Singapore:


Daniel Goh is the founder and chief editor of Young | Upstarts, as well as an F&B entrepreneur. Daniel has a background in public relations, and is interested in issues in entrepreneurship, small business, marketing, public relations and the online space. He can be reached at daniel [at] youngupstarts [dot] com.