by Nikos Acuna, author of "Mindshare: Igniting Creativity and Innovation Through Design Intelligence"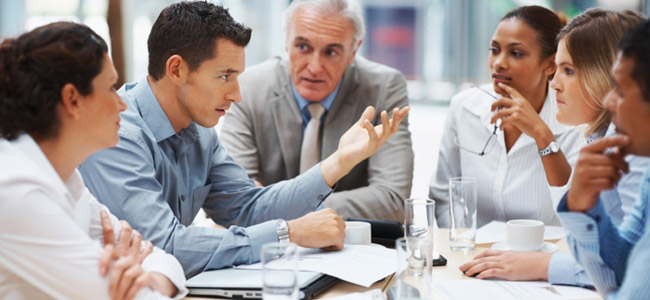 Interruption marketing is dead. Pop-up blockers exist because we hate pop-ups. TiVo exists because people hate commercials. Brands are becoming more cognizant of digital platforms in which they don't have complete control of their brand's message. A lot of this is in the hands of their customers. So the best way to manage this is to be receptive, to listen, and to respond effectively.
Creating meaningful content is the key to brand-driven innovation. It facilitates gift exchange by building thought equity, because thought equity drives innovation. By gift exchange, I mean anything that deepens audience experiences through interactions rather than transactions. This turns into brand equity. Producing high-quality content allows you to build a platform to explore what your audience values. It allows you to test the viability of your message. You can test viability and measure mindshare through likes, shares, +1s, and retweets. Just because there's more content out there doesn't guarantee quality. During a time in which everyone is creating more content, more filters need to be put in place. Countless how-to blogs and e-books are being created by the minute, especially about digital marketing, but remarkable creativity is about substance and transformation. You must constantly leverage your creativity to produce more valuable insights and fresh perspectives. Knowledge flows through the world, and you must facilitate flow with your unique creative contributions.
Content marketing, within the framework of enhancing creativity, mindshare, and building an innovation platform, is about building your brand brick by brick, creating your opus piece by piece. Content is a critical factor in building your brand. It's intrinsic to your brand's remarkable design and the ultimate form of creative commerce. It drives collaborative innovation because sharing good ideas keeps those ideas alive. These ideas grow and help others succeed. People will respond to you if you provoke thought and inspire meaningful conversations. Transforming your brand through content creation will help you refine your message and define your mindshare movement.
Social media experts and authors of "The NOW Revolution", Jay Baer and Amber Naslund suggest that, "Eventually, every company is going to have to think of itself as a TV station and a magazine. Telling your story and answering customer questions with thoughtful, relevant, engaging content can improve your awareness, lead generation, conversion rate, sales, and loyalty."
Ann Handley and C.C. Chapman wrote a comprehensive book on content marketing called "Content Rules: How to Create Killer Blogs, Podcasts, Videos, Ebooks, Webinars (and More) That Engage Customers and Ignite Your Business". It's an appropriate subtitle that's great for search engine optimization and speaks to how you should build your presence on the web. Content marketing, in addition to being a solid social media strategy, enables you to build your platform — your blog, your site, your book, and your brand. Creating killer content is a natural driver for achieving mindshare. Education and knowledge produce ideas to spread, engage, and transform our world.
Value is now measured by the quality of a brand's ability to transform people's lives. Anyone can scream from the mountaintops to share ideas, but no one has to listen. You still have to create something remarkable. There's an important connection between personal branding and personal innovation that I explore fully in the next chapter. When it comes to content marketing, just ask yourself what kind of content you can create for others that can add exceptional insight and value to their lives.
What can they learn that will make them remember your brand as a valuable source of inspiration, knowledge, and thought leadership? Content marketing isn't just about creating as much stuff as possible. It's about helping people innovate their lives through gifts of art. Here are some ways that you can gradually build on your brand innovation platform:
Create at least one "21 Ways to…" content list that builds on your platform.
Write at least one fully revised page per day (or 500 words) that opens hearts and minds.
Write at least five cursory pages per day (or 2,500 words) on your innovation platform. (You will find gifts that will be worth cultivating.)
Think of at least one new reason why your platform is remarkable. Do this every day for a year straight.
Read a book with innovative content that inspires your work for at least one hour per day. Then write about why it inspires you and how it may inspire others.
Identify at least one success archetype per day, and implement it immediately.
Develop your own archetype of success. Teach others how to do it.
The product is your process: develop your own system and turn it into a product, e-book, webinar, or blogpost.
[This article is a sample excerpt from Niko's Acuna's book "Mindshare: Igniting Creativity and Innovation Through Design Intelligence"]
Nikos Acuña is a creativity and innovation specialist, operations and marketing executive, media strategist, and entrepreneur. He is currently the SVP of operations and marketing at digitaladtech, a digital platform innovation company that connects brands and media companies with audiences in meaningful ways. He is also the creative director of Nioverse Media — a creativity, innovation, and design company.