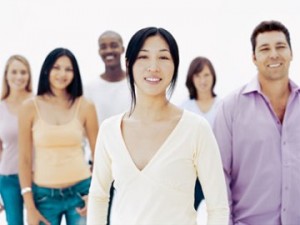 Much has been written about the characteristics – and quirks – of the Millennial Generation, those born between 1982 and 1995. We've looked at what can go in the minds of a Millennial employee, what their greatest strengths are, talked about what they can learn from baby boomers, how entrepreneurial they are and even how companies can best appreciate them
VISA, through research firm Milward Brown, recently conducted a study on this generation in Asia that found some interesting statistics which may surprise you.
Let's take a look at some of these findings:
1. 53-percent of Millennials want to start their own business in the future.
The feeling of entrepreneurship is strong in this one (generation). In the case of Indonesia, this is overwhelming – 83-percent of Indonesian Millennials say they see themselves as entrepreneurs of the future. Filipinos come a very close second at 79-percent, followed by Russia (60-percent). Even more encouragingly, 8-percent of those surveyed were already entrepreneurs!
2. This generation is full of ambition.
Perhaps closely related to entrepreneurship, 72-percent of Millennials in Asia said they were ambitious and have big dreams. But the three standout countries in terms of ambition are United Arab Emirates (95-percent), South Africa (85-percent) and India (81-percent).
3. Technology rules their lives.
We know that the Millennials are defined by their love for and use of technology, but how much do they really embrace the Internet and their devices? Well, unsurprisingly, online social networking is huge with this lot. Weekly Facebook use is incredibly high especially in Southeast Asia (Singapore, Philippines and Indonesia rated 93-percent) as compared to other social networks. Millennials in China, because of Internet restrictions and preferences, use a wider variety of local social networking sites with Webio and Youku the most popular.
As for  Internet use, email, surfing and searching for information are the most popular uses for computers and mobile phones. When asked to name the gadget they could not live without, 43-percent said their smartphone, another 43-percent voted their PC or laptop. Television makers should note with consternation that only 5-percent of that generation said a television was a must-have.
4. Over 80-percent of Singaporeans want the simple things in life.
You can't tell by the blatant consumerism and the unrelenting rat race in the small island nation, but 80-percent of Millennials in Singapore admit to wanting the simple things in life. Perhaps the stress of achievement is just getting to this generation. But this is not limited to just Singapore – 83-percent of Taiwanese, 79-percent of South Koreans, and 91-percent of Philippines in the Gen Y age bracket all desire for the simpler, precious things in life.
For more on the research, you can download the full report, or see this interactive version here.
Note: This study was conducted from the responses of some 5,500 Millennials aged 18-28 from across Singapore, the Philippines, Indonesia, China, Hong Kong, Taiwan, Korea, Russia, India, South Africa and the United Arabs Emirates. The quantitative research was conducted online between June and July 2011.