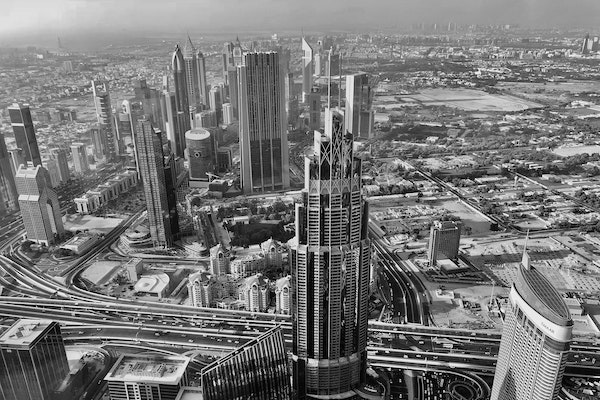 Due to various aspects, the real estate market in Dubai now faces an unstable period. One day the prices skyrocket, the next one they are as stable as ever. If you have been doubting about purchasing apartments for sale in Business Bay, UAE, then now it definitely is the best time and here's why.
Wanderlust
5 out of 10 Dubai tenants plan to terminate current leases within the next 12 months. Obviously a lower rent will have a lot to do with their decision, and in most cases, this means an intention to either review the current layout of the living space – change it, or make the necessary updates – or consider moving in accordance with the new lifestyle.
Recently, there has been a new wave of demand for smaller apartments in old houses: landlords are ready to reduce their rent even below the market average. In areas such as Deira, Bur Dubai and Al Ghusais, most of these offers are recorded.
A one-bedroom apartment in Deira, e.g., starts at AED 25,000 a year (USD 6,800) after a 13 percent rent cut in the area in the 12 months to the end of September. According to the latest market data, a one-bedroom apartment in Dubai's International City can be rented for as little as AED 20,000 dirhams (USD 5,445) per year, an offer for tenants who want to keep costs as low as possible. In fact, rent discounts are now ubiquitous, and tenants can negotiate lower down payments or monthly rents in almost any area. But there is another side to the coin in the rental sector. Renters whose spending hasn't dropped have begun to appreciate the interior and exterior spaces of their homes more and, thanks to lower prices, are massively looking for bigger options, villas and apartments with terraces and yards.
Rising prices for real estate in Dubai
Property prices in Dubai are rising in the context of the global economic crisis. Is this possible? Yes, but it all depends on the location. Property sellers in areas such as The Springs and The Palm Jumeirah are benefiting even today, so experts advice focusing on micro-locations when talking about price changes rather than discussing the chances of growth for the entire housing market.
The Springs area, e.g., is seeing electoral growth.
A one-bedroom apartment in the area was sold for AED 2 million (USD 540,000) eight months ago and then resold for AED 2.07 million (USD 560,000).
Another apartment in the same community that previously sold for AED 1.5 million (USD 410,000) is now up for sale for AED 1.67 million (USD 450,000).
In short, it is likely that the growth of the real estate market will begin with certain individual areas and communities or types of real estate. Today buyers and investors have the most favorable conditions for investing in real estate: the down payment is now the lowest in six years, and monthly mortgage payments are sometimes even lower than the monthly rent. This allowed many people to think about buying property in Dubai.
Prices on the brink of stability
Swiss bankers calculated that after falling by 20% in 18-24 months, housing prices have reached a stable and safe level. The same cannot be said about real estate prices in Europe, which is still threatened by the possibility of new real estate bubbles. It would seem that now is the time to invest in housing in Dubai, but will investors show the expected activity from them?
After a 20% drop in average property values over the past 18-24 months, house prices in the emirate are far beyond any "bubble", in fact, property has received a "fair valuation".
Dubai's real estate market is ranked 25th in the world's bubble risk rating, according to UBS, which, on the other hand, sees eurozone cities most at risk of being in dangerous territory.
Ultimately, more than 75% of industry professionals believe that two years will be enough for a full recovery of the property market.
Real estate agency in Dubai
Ax Capital is a real estate agency that can become your assistant on the journey of acquiring property in Dubai. Visit their website to find out about the most profitable offers on the market.