Yoursphere is a free online social network that is centred around safe and fun rewards-based interactive content and activities for children and young people up to the age of 18. It has features dedicated at guarding youth privacy and safety, such as its approach to verifying identities, requiring parental consent, performing predator checks as well as using technology and human oversight to monitor site activity. It is the only youth social network that is approved by Privacy Vaults Online Safe Harbor of the US Federal Trade Commission.
Yoursphere is founded in 2007 by national children's privacy and safety advocate Mary Kay Hoal. Some years ago, when her young teen daughter – Mary Kay is a mother of five – begged to open a MySpace account, she, a veteran of the publishing and media business, decided to research about online social networking and was dismayed at the lack of concern for privacy at many of such sites. "Turns out that most social networks don't abide by the Children's Online Privacy Protection Act (COPPA) and, unfortunately, have very little regard for a child's safety, privacy and their well-being," Mary Kay remembers. "As a result we're sadly seeing the results of that: increase in identity theft among children; exploitation of privacy, and a culture that rewards negative interaction." She did, however, believe that children could actually benefit from social networking and the ability to express themselves creatively, but if only on a "kids-only" platform with age-appropriate and fun content – and so she started Yoursphere.
Creating A Positive Digital Youth Culture
Mary Kay – today the president and COO of  Yoursphere – says that the content, culture and people on her site is what differentiates them from other social networks. "Social networks like Facebook and MySpace were created by adults and intended for adults. While Facebook requires kids to be at least 13 years old to have an account, they do nothing to keep the children 12 and under out of the site — they just have to put in a birth year to satisfy the registration page," she explains. "Everyone knows there are kids younger than 13 on Facebook, and by letting them have accounts we're saying it's okay to lie about your age and identity. This helps to facilitate the creation of a generation of 'fakers'."
"No one should lie in general. No one should certainly have to lie to join a web site," she adds. Mary Kay says that one of their main foundational goals is to educate their young members to become good digital citizens: to be kind online and be 'Internet safety smart'. "To encourage good online citizenship, we have reward points that accumulate when kids engage positively with other members. We have several young people who serve on our advisory board, accomplished teens who serve as site ambassadors, role models and community moderators. The community was built from the ground floor up with the help of kids and teens."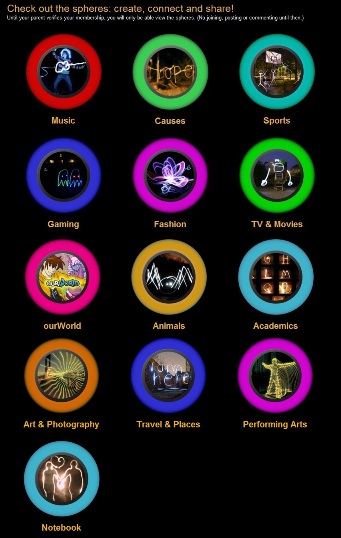 The site revolves around the idea of a sphere – think of it as a Facebook group, if you will – which is a group where friends with like-minded interests like sports, music, fashion, gaming, academics, performing arts and more, interact. Yoursphere members can join or create spheres on any topic, and invite their friends. There is also a virtual world within that allows members to create their own avatars, play over 400 games and buy gifts from a gift gallery from credits earned while participating on the site. There are even scholarship programs for members to apply for, as well as weekly contests to win prizes.
The site has a very strong control on its culture – rules are layed out up front, and members are told that respect and positive interaction between members are paramount. "We have a zero tolerance policy," Mary Kay says. Bullying, for example, through intimidation or threats, can lead to a deletion of membership.
"Yoursphere isn't focused on convincing kids and teens to abandon another network and join ours," insists Mary Kay. "We're offering them an altogether different experience than any other network has to offer. And as we've found, they find Yoursphere unique, engaging and valuable." She adds that the biggest challenge regarding building a community that cares about safety and privacy is actually the distraction caused by others who don't care about those values at all.
Champion For Child Privacy And Online Safety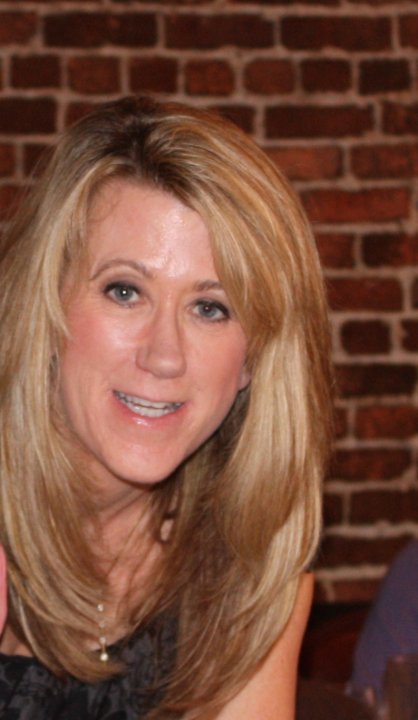 As for revenue, Yoursphere's business model revolves around micro-transactions, virtual currency, sponsorships, and underwriting. "We also have a premium level that accesses exclusive areas of the site," says Mary Kay. "Our Gold Membership is US$4.95 a month and offers additional features to kids who've gone Gold."
"We don't sell ads and our email lists are kept private."
It's Mary Kay Hoal's dedication towards responsible digital citizenship that led the National Institute for Responsible Online and Cell-Phone Communication (IROC2) to present her with an award for excellence and inducted her into its 2010 'Hall of Heroes'.
" The IROC2 leaders share the belief we have at Yoursphere, that education and empowerment of both youth and parents is crucial to having a positive online experience," says Mary Kay. "I am proud to be in IROC2's Hall of Heroes; it's a great honor to receive this prestigious award."