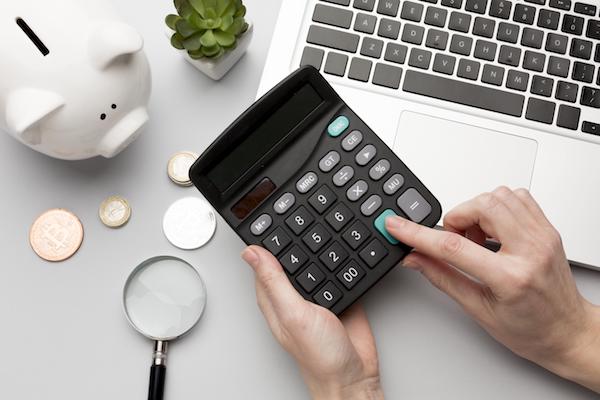 On the outside looking in, most people see bankruptcy as a death sentence. You might even think it's impossible to recover from bankruptcy and ever start another business again. But this is patently false. 
How to Rebuild After Bankruptcy
When you're facing mountains of debt as an entrepreneur or business owner, bankruptcy is there to help.
As attorney Rowdy G. Williams says, "A lot of people look at bankruptcy as a death blow – like a painful dead-end. But in reality, bankruptcy is more like a lifeline. It's a second chance to do something big as an entrepreneur. Ignore it at your own risk."
Going through bankruptcy isn't fun, but there's hope on the other side. There are also distinct challenges. Bankruptcy leaves a mark on your record, and you'll have to be strategic with how you work around it. 
Here are a few tips:
Take Financial Inventory.
It starts with taking financial inventory of where things currently stand. You've just reset your finances (so to speak), so now is the time to truly understand where you are. Evaluate every pixel of your financial accounts, including any remaining debt, savings, cash, investments, inventory, accounts, invoices, etc.
Moving forward, one of your big focuses will be improving your credit score. This will give you the opportunity to access better funds at better rates in the future. You can do this by taking on responsible credit and paying on time…over and over again. Time and consistency are two of the most important ingredients. 
Set Rules and Boundaries.
If you've been through bankruptcy, chances are some level of irresponsibility or lack of parameters contributed to your toxic financial situation. Now it's up to you to set some rules and boundaries so that it doesn't happen again.
Get clear on how you'll finance your next business (and how you won't). Develop a system for budgeting and accounting. Be firm with the type of investments you'll make. Everything must be documented and outlined ahead of time, otherwise you'll make rash decisions in the moment.
Focus on Lean Business Methods.
A lean business model is ideal for any entrepreneur who wants to avoid debt, reduce risk, and build a product that people actually want. It involves launching with a minimally viable product (MVP) and iterating over time. The goal is to create something powerful without wasting resources on expensive features nobody wants.
Leverage Alternative Financing.
No bank, credit union, or traditional lender is going to give you money after a bankruptcy. You'll never make it through the first steps in the underwriting process. However, you still have options.
Hard money lenders are probably your best bet. These are private individuals and groups that lend their own money. As such, they don't use the same underwriting processes as big corporations. They make decisions based on the numbers. If they believe in your idea, they'll invest without worrying about your past bankruptcy.
Lean On Other People.
Chris Wolfington is the CEO and Founder of FinPay. Several years ago, one of his businesses went under and had to file for Chapter 11 bankruptcy protection. Because he had guaranteed all of the company's senior debt, he had to file for Chapter 7 just a year later. Since then, he's gone on to have plenty of success with other ventures. And if this experience taught him anything, it's the importance of leaning on other people.
"I get it. It can be challenging to accept help from others when you're accustomed to being in a leadership position," Wolfington admits. "You're used to doing things your way. However, I have found that often, you can't resolve a difficult situation on your own. You need support and guidance from those around you, including your colleagues and family."
Leaning on other people can look different depending on the situation. It might look like finding a mentor and meeting with them regularly. Or maybe it's working with a co-founder on your next business launch. Whatever the case may be, it's important to have some accountability. 
Adding it All Up
With your bankruptcy in the past, you finally have a chance to start new ventures, build new businesses, and embrace a fresh future. May your past mistakes and circumstances serve as an unofficial business education. There are brighter and stronger days ahead!