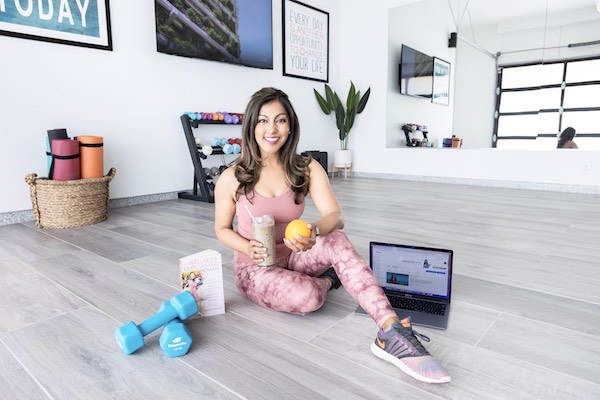 by Reena Vokoun, Founder and CEO of Passion Fit
According to Global Newswire, the virtual fitness market is expected to reach $80 billion by 2026, with a growth rate of almost 50%. While many fitness enthusiasts have been enjoying being back at gyms and studios for in-person classes, the hybrid model seems to be here to stay, creating continued growth opportunities in the virtual fitness space.
If you're a fitness entrepreneur and want to tap into this growing market, here are six tips to start running a virtual fitness studio, based on my experiences as a health, wellness and fitness entrepreneur, business professional, certified fitness, yoga and dance instructor and having my own virtual fitness studio. 
1. Create a motivating and inviting space in your home or another location.
Having a nice space to exercise and livestream your fitness classes is important. Find a dedicated place in your home or another location with lots of natural light and a good amount of space, and add personal touches to the area, such as a plant, motivating artwork or posters, a sign, workout equipment and more. Be sure to keep it clean, and create a space that's inviting and pleasing to the eye, both in person and through the camera.
2. Make sure you have the right technical equipment and set-up.
Invest in a high-quality portable microphone, transmitter, speakers and camera, ideally through your laptop computer, if you want to teach your classes on Zoom or another platform. You'll want to test out the sound of your music against your voice on the microphone, and ensure one doesn't overpower the other, in order to maximize the online learning experience for your students. 
3. Stock up on fitness equipment and exercise mats.
Depending on what types of virtual fitness classes you teach or want to teach, it's important that you have the right equipment, so you can advise your students on what they need to bring to class, and you can properly model for them online how to perform various exercises using that equipment. Whether it's a yoga mat, dumbbells, elasticity bands, exercise balls or other items, having them organized and ready to use, along with a solid class plan, will help make your virtual classes more successful.
4. Create your music playlist.
Whether you want to use Spotify, Apple Music, YouTube Music or another streaming music platform, set up your playlists with fun and motivating music for each class, and ideally play them on your computer. In Zoom, there's an advanced sharing option where you can share your computer audio out to your students, so they'll be able to hear your music clearly against your microphone.  It's also important to purchase royalty-free music or invest in a digital use contract with a music licensing company such as ASCAP, BMI or another reputable organization, if you want to use original artists' music.
5. Develop pricing tiers for your classes, and partner with a scheduling and payment software company.
Create pricing tiers, packages and memberships for your classes. Usually, virtual classes are less expensive than in-person classes, since there's less overhead, so think about how to price your classes in a way that will be reasonable for your students, and profitable for your business. You'll also want to partner with a scheduling and payment software company such as MINDBODY, Recess or another organization, to automate those tasks for your business and your clients. 
6. Market your classes to your target audience.
Leverage social media channels such as Instagram, Facebook, Twitter, YouTube, LinkedIn and TikTok, paid digital advertising via display and search ads on Google and Facebook and email marketing via Mailchimp or Constant Contact, to reach your target audience. Leverage analytics to understand which marketing tools are working and which one aren't, by looking at impressions, click-through rates, open rates, sales conversions and more.
There's a great deal of opportunity in the virtual fitness space, so do your research, come up with a business plan, execute and go for it!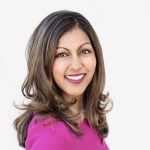 Reena Vokoun, Founder and CEO of Passion Fit, is an entrepreneur, author, public speaker, content creator, marketer, media spokesperson, personal and professional development coach and consultant and certified health and wellness expert through AFAA, ACE, IDEA Fitness and Gallup. Connect with her on Facebook @passionfit or visit her blog.