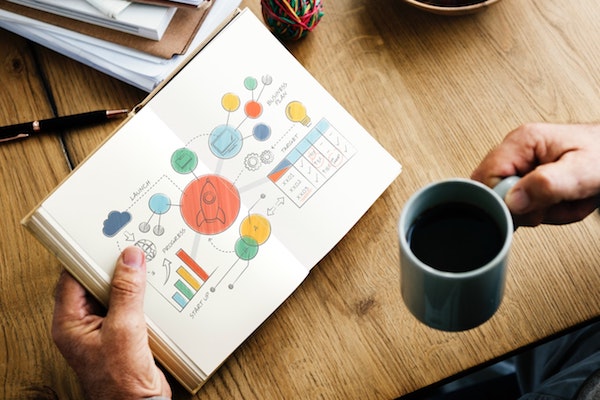 With how prevalent startups have become over the years, you might think it's easy to do. The only thing that's easy about this is opening it. Making your startup successful is far from being simple. However, that doesn't mean it's impossible to accomplish.
Here are four important aspects every startup needs to be successful and stay ahead of the competition.
1. Organized Finances.
There's a difference between simply having the finances and organizing them in order to be successful. Organization is one of the most essential skills every business owner must have. However, since you're probably just starting out, you might not know where you can obtain the funds your startup needs.
There are plenty of ways for you to finance your startup. Taking out a small business loan or participating in crowdfunding are to name a few. A small business loan can be obtained by filling out an application platform and being approved. Crowdfunding is when you host an event to showcase a service or product you're planning to release. Not only is this a great way of accumulating the necessary funds, you can also connect with your target audience. You also might catch the eye of an angel investor that can provide significant funding if you play your cards right.
2. Proper Education.
Understanding the inner workings of how business works is imperative to being a success. A lot of people who try to open a small business usually fail due to their lack of knowledge and experience. While you can learn the basics online for free, it's best to go to college and obtain your bachelor's degree. On average, you can expect to pay $110,000 to almost $140,000 in tuition.
But since you're already investing your money into your startup, paying for college seems like the last thing you should do. However, you can take out a student loan to help cover the costs. What's more is you can use an Earnest student loan calculator so you know what to expect you'll be paying every month.
3. Trusted Team.
When a business grows enough, you'll reach a point where you can no longer handle all the work yourself. You'll have to find people to delegate the work to. However, to hire great talent you need to know exactly who you're dealing with before hiring them. Your team should consist of nothing but people you know you can trust. You'll have to run background checks, see if they have any criminal records, check their social media profiles and carefully go over their resume.
4. Good Understanding of Your Competition.
In business, you'll see that you're not the only one trying to make a profit off your niche. You're going to have competition to deal with. The key to being more successful than them is to research what they're doing, so you can strategize new business ventures. It's important to remember that despite the similar niche, every business is different and doesn't operate the same. They all have their own unique ways of operating.