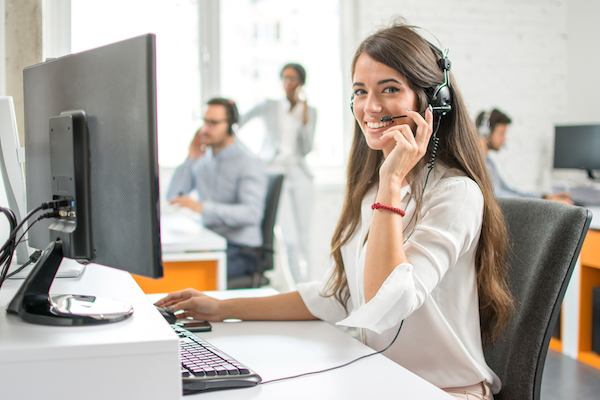 Running a business and keeping everyone connected is a difficult process in today's climate. Keeping in touch via ongoing email chains, phone calls, and text messages is extremely time-consuming. Further, your employees may miss vital communications if you rely on your email. Therefore, you should unify your communications into one system, such as WhatsApp. Having all of your communication in one place will save you time and ensure that vital communications are received by everyone.
To find out more about why your business needs a unified communication system, keep on reading.
What Are Unified Communication Solutions?
Technology has sped up the demands of the business world, and with that, communication systems have had to revolutionize. With that in mind, businesses are shifting this vital part of their infrastructure onto a unified communication (UC) system. The primary use of UC apps is to bring everything together into one place. You will be able to make voice calls, share files, instant messaging, and share desktops. When your business' communication goes through UC software, you will save time, boost performance, and guarantee that everyone sees important messages.
If you want to find out more about the options available to you, visit the OpenPhone blog and check out these communication solutions for modern teams. With OpenPhone's communication solutions, all you need is a computer or mobile device, and you can gain control of your communication with a handy free trial. You and your team won't have to miss another call again, as all voicemails can be directed to a messaging service of your choosing.
If you still need some convincing as to why your business needs a UC solution, we've picked apart nine reasons that will push you onto the right side of the fence.
1. Boost Productivity Levels.
As mentioned earlier, when your business is equipped with a UC solution, your staff will find it much easier to get in touch with each other. What's more, is you can boost productivity outside of the bounds of a typical 9-5 working day. Your team can say goodbye to trawling through endless emails because everything will be unified.
2. Manage a Single System.
The business phone is ringing, your mail notifications are ticking away, and your mobile is lit up like a Christmas tree. Keeping on top of all these communication systems is time-consuming, and things may get lost in transition. However, when you've got a quality UC system on your side, you only need to manage one system. When everyone in your workforce knows how to contact you, time will be saved, and your life will be easier.
3. Provides Greater Security.
Security online is important in today's world because cybercriminals are working tirelessly to steal your information. When you opt to use a UC platform, every single part of your communication infrastructure will be encrypted. This means that the communication can only be seen by the sender and recipient. If data is intercepted, the communication will be scrambled.
4. Will Save Time.
Having a singular platform to communicate will save everyone time, including your customers. There's little point in using different platforms and wasting time attempting to contact people who won't receive your communication. If you have a UC platform, everyone will know how to contact colleagues and will be more productive. Further, when your business is only using one platform, there's only one set of training that needs to be completed.
5. Improves Quality of Customer Service.
Missing customer calls and having a poor infrastructure will end up costing you money. Your reputation is largely based on your customer communication efficiency. Your reputation will take years to build up, but it can be torn down in a heartbeat if you're not careful. Using a UC platform will guarantee a consistent customer experience. You can see calls all in one place. If you need to transfer to another department, you can do this easily.
6. Cost-Effective Communication.
Using different communication systems will call for several subscriptions, which will all add up. The money you're spending will be wasted. If you use a unified communications solution, you will only pay one subscription, which means that the extra money can be used to improve other areas of your business.
7. Better Business Continuity.
In business, things go wrong no matter how much you prepare for it. When catastrophe calls, you need to make sure that all of your workforces are on the same team. Miscommunications during such a time could result in injury. Having a UC platform during a business emergency will ensure that everyone is on the same page. With everyone unified, you can work faster to get back to business as usual.
8. Great For Remote Teams.
Through the course of the pandemic, the majority of businesses have had to work from home and come up with new operating procedures to get by. Using a unified communication system means that your entire team can keep up to speed, whether they're in the office or working from home. Having a UC solution cuts out the need to go and fetch documents from the office, they can all be retrieved online.
9. Speeds Up Communications.
If you've got employees and clients trying to contact you on different platforms, you will spend too much time trying to keep up with them all. Having a UC solution will cut the time you spend checking messages. With the extra time on your hands, you will be available to focus on growing your company.
Keeping everyone in touch across your entire business and client base is an integral part of doing well and growing. The pandemic demonstrated the need for more efficiency in the way we communicate. Luckily, there are plenty of unified communication solutions out there to make life easier. When everyone communicated on the same platform, you will have more time to focus on jobs that matter, and you can rest assured that important communication will be seen by all. Whether you're working from home or heading back to the office, using a UC solution will help increase