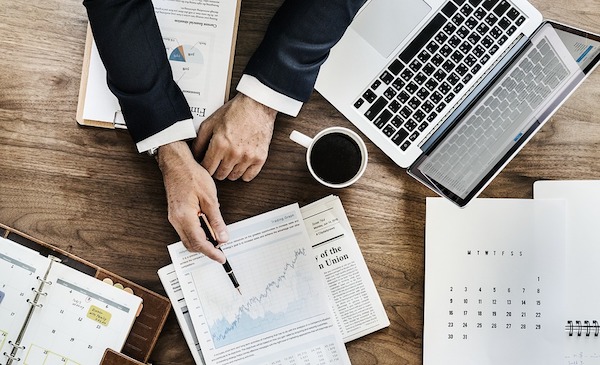 As a business owner, you must give the best for your customers.
To keep up with new trends and remain competitive, you need new ideas and tools to help you grow your company effortlessly:
Consider Operating Under a Franchisor
If you are looking for a way to grow your company without hiring more employees or taking on additional debt, working under the umbrella of an established franchise might be worth considering. 
Instead of worrying about whether your business is following regulations and updating its looks with every new trend that comes along, you can focus on the day-to-day operations of your business. Furthermore, franchisors from a top franchise often provide their franchisees with a wealth of resources to help them keep up with industry changes and maintain customer satisfaction.
Use Influencers To Advertise
Influencers are not the only way to advertise your business. There are various options that you can choose from, depending on how much money you want or need to spend and what kind of product you are trying to advertise.
It is important to remember that influencer marketing can get quite expensive if not done right. So make sure you do your research before choosing an influencer for your campaign and make a budget plan beforehand, as it will help ensure the campaign's success.  
Influencers usually have high prices because they have a strong following and the results of their campaigns are generally very good. Still, it is essential to remember that they will not necessarily bring you success if your product does not interest their audience.
Customise Emails to Each Customer
Creating a welcome email for new customers can be time-consuming. If you have hundreds or thousands of subscribers, it will take loads of your energy to reach out to each one and provide them with individual messages that address their interests. However, there are many reliable solutions available online which allow you to deliver these emails automatically.
You can personalise each email to address it to the customer's name, interests, and purchase history, for example. This way, you'll have more opportunities to gain their long-term loyalty, which is extremely important in today's competition.
Incorporate Live Chats into Online Services
The idea of incorporating live chats into online services is an excellent way for businesses to achieve growth effortlessly. However, while this concept is simple, it is not always easy to implement. To ensure success, you need to do research and pick the right live chat option.
One of the most popular choices for businesses looking to improve their customer service skills is third party platforms that streamline communication between customers and representatives. In addition, these services allow you to manage your online presence all in one place through a unique dashboard.
Work With Your Customers To Understand and Meet Their Needs
It will help you get a better understanding of how your company can best serve them. It also allows them to see that you're committed and dedicated to serving them, no matter what the challenges might be. Therefore, you'll want to take care not just in listening but also in asking questions so that you can learn as much as you possibly can about them and your business.
Asking the right questions will help you to pinpoint their most significant issues and determine what's holding you back from achieving success.  It also enables you to deliver a more tailored solution that can be as effective as possible for helping your customer achieve more significant growth than ever before. Finally, it means that you'll need to show them how your product can do what no other solution has been able to and prove that it's a suitable investment for them.
Understand the Power of Online Reviews
You need to understand is the power of online reviews. A good way for your business, and any other company in general, to gain more traction and recognition within its industry is by receiving favourable ratings from businesses just like yours. It gives a great impression on those who are initially searching for what it is that you offer.
Conclusion
The growth and success of a business depend on the team working together. If everyone is not in synergy, then it can be challenging to reach your goals. However, there are many strategies that you can implement into your company to help them work as one unit. For example, workplace culture, employee engagement and conferences for encouraging discussion among employees contribute to making people feel a part of the team.