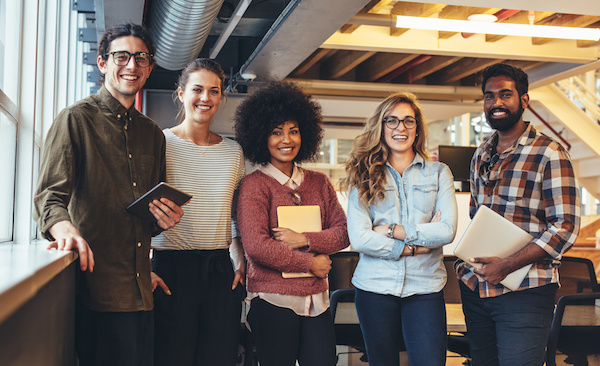 by Kevin Xu, CEO of MEBO International
When it comes to managing diverse teams, leaders often jump to the easy conclusion: Get everyone on the same page and then move forward with a unified front. In theory, this approach seems like a solid option. A good leader manages team dynamics and brings everyone into alignment, right?
Wrong. Jumping in without first gathering diverse opinions from the group can be a major miss on the part of leaders. By facilitating the right chemistry in the group and allowing people to share their differing views and opinions, leaders actually set up their teams to create more impactful results.
Differing dynamics, richer outcomes
Teams can be difficult to manage, particularly diverse groups of people who bring differing opinions and ways of working to shared challenges. Communication roadblocks can spring up when team members have different backgrounds or communication styles — or speak different languages.
But these diverse perspectives and experiences can also be exactly what makes a team successful. For instance, a team member who seems to be challenging the status quo might have a great point about an aspect of your business that needs to change.
In reality, teams that aren't always on the same page because of their diversity have greater long-term potential than their perfectly aligned counterparts. Rather than limiting their creativity through groupthink, successful teams delve into complex topics and discussions that yield a more robust conclusion than a simple "let's move on" approach. According to one study, diverse teams make better conclusions up to 87% of the time.
As a leader, the onus is on you to take action and find ways your diverse team can work together and be more united — especially if you've noticed your team members struggling to communicate or understand each other. To lean in and use the unique skills and differentiators of all team members, start with these three steps:
1. Facilitate relationships outside of work.
When your team members get to know each other better personally, they'll automatically start to have an easier time communicating with each other in a work environment. Be deliberate about hosting fun events outside of work, including golf outings, happy hours, or family picnics.
You can also help build rapport by leveraging digital tools. Maybe you create a #pets Slack channel where everyone can share videos of their furry friends. Or you might host a virtual trivia challenge or cooking contest (via video submission). Get creative with topics that interest your employees and fit with your company culture, and you'll be surprised at how quickly diverse groups start to communicate better.
2. Teach teams how to solve problems together.
Sometimes, team members need some training to understand how to solve problems as a group. Maybe it's time to take a group outing to an escape room. Or perhaps you can simply hire a consultant to train your team on group dynamics.
You'll also want to lead by example. When employees see members of the leadership team interact, they should see that you're walking the talk. Be transparent about how your leadership team made decisions together that didn't necessarily reflect any one person's viewpoint.
3. Help team members teach others about their backgrounds.
People's diverse backgrounds add a richness and depth to teams. Find ways to celebrate these differences with your team, whether it's honoring specific cultural holidays, spotlighting various employees in a newsletter or all-hands meeting, or encouraging team members to discuss their backgrounds in meetings (if they feel comfortable doing so).
The more you can learn alongside your team about what makes everyone unique, the better. As a bonus, you'll also help build rapport and engagement with team members, which will make them more likely to stay motivated and become more excited about sharing their unique experiences to help solve your company's issues.
Diverse teams contribute to richer problem-solving. Instead of focusing on unifying, lean into differing team dynamics to encourage diverse discussion and problem-solving among your team members. Even when it's daunting, the results are worth it.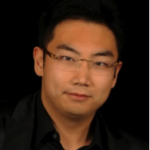 Kevin Xu is the CEO of MEBO International, a California- and Beijing-based intellectual property management company specializing in applied health systems. He also leads Skingenix, which specializes in skin organ regeneration and the research and development of botanical drug products. Kevin is co-founder of the Human Heritage Project.