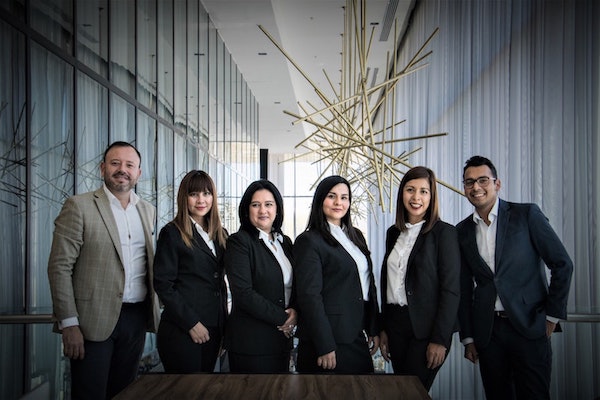 by Ross Morel, CEO of Frogslayer
How often do you challenge the status quo and attempt the impossible? As an entrepreneur, you might do this all the time. But as you build your company and get settled into the business world, you might stumble across common pitfalls. It's hard to be innovative when things are going well. However, you have to keep pushing yourself, your company, and your team. You have to keep looking for the next big project and reaching for new company goals. If not, you might lose great people — co-workers and clients alike.
As the CEO of Frogslayer, a custom software development and digital innovation firm, I know what it takes to challenge what's possible. Our clients are happy because we help them push the envelope and realize their visions — not because we do what everyone else is doing. There is a ton of variety in the software development industry, which makes it easy for curiosity to take hold. But we still make the conscious decision every day to open doors to new possibilities.
The trick to maintaining this momentum is realizing the importance of your team. That's why what I value the most is the talented, high-caliber people who work at Frogslayer. They're the heart behind the company and my main motivator. Even as a leader, I can't drive the success of our clients by myself. Together, we feel confident enough to learn and explore even when the world encourages us to take the easy road.
Getting Started in Software Development
To be honest, I'm an accidental entrepreneur. I didn't intend to be in the software business — it just kind of happened. I first worked as a student tester at a research and engineering lab at Texas A&M University. Within the first six months, I had automated a lot of my job and filled the free time like any student would — streaming shows on Hulu.
When my boss realized how I was spending my spare time, he wasn't too happy. He challenged me to find more work for our team by talking to the other engineers in the department. This was my first lesson on how to chase down projects and sell services.
Fortunately, I found an engineer internally who needed our help. I brought it to my boss, and he gave it to me as my first project to manage. He walked me through the process of building a team and managing a software development project from end to end. By the time I graduated, I had three or four other projects under my belt.
Software development work was creative, analytical, and challenging. I stuck around to work on more projects at A&M after graduating, thinking I'd eventually get a "real job." I had offers to work at larger consulting firms, but I soon realized I didn't want to leave for a "real job." I enjoyed building a team as well as motivating people to put out their best work and create something bigger than themselves. That's why I started my own company, Morelco Technologies, which ultimately became Frogslayer, a people-first company focused on high-impact digital innovation.
The Challenges of Entrepreneurship

Before Frogslayer was "my" company, it was a business in the same office park as my team. We were friendly and enjoyed sharing ideas about digital innovation, so we decided to merge our companies and keep the Frogslayer name. Initially, I thought we would fit together because we had similar company philosophies. But I was young, and I soon learned that merging companies brings real challenges.
Even though my company was less than a year old, we already had an established culture. It started to become clear that there were elements of our company's culture that didn't mesh with Frogslayer's. The merger also meant that our company had six partners in total, which led to some dysfunction. Fast forward 13 months, and I bought out my partners for 100% ownership of Frogslayer. While it was an expensive lesson, I appreciate what the merger taught me: the importance of company culture and planning for the future.
With full control of Frogslayer — and a larger team than ever before — I had to learn to step away from projects and focus on building the business. I was comfortable collaborating with clients on projects and producing digital products, but keeping the pipeline full so my team had enough work was proving more difficult than the days I used to spend chasing down projects from researchers at Texas A&M. I had to get creative by searching for work on online job boards and local group email lists and reaching out to my network for referrals.
As I built the pipeline for the team, I learned that the type of clients we worked with was just as important as the type of projects we worked on. We were winning projects, but we had to grapple with clients that had trouble paying their invoices on time (or at all). When a client doesn't pay, the project goes on pause, and developers end up "sitting on the bench" until we can start the project again or bring in a new project.
In software development, sales cycles are long: Some projects don't close until six months to a year after initial conversations. I struggled to find a balance between bringing in too much work and keeping the team steadily busy. Because of my lack of foresight, we had to lay people off within the first two years. It was one of the hardest things I had to do as a young business owner. I promised myself after the layoffs that I would never put my team in that position again. Every year since, Frogslayer has grown in people and revenue.
If you're in the process of building your own company, don't make similar mistakes. Keep the basic building blocks top of mind: people and processes. Ask yourself who you want to work with (types of co-workers/employees), who you want to work for (types of clients), and what you want to work on (types of projects). Without this foundation, it's likely you'll run into an obstacle that holds you back — or results in your company's downfall. The key to success is ensuring your business is strong enough to withstand the future.
Propelling the Digital Transformation Era
According to McKinsey & Co., COVID-19 accelerated the digitization of customer interactions and company operations by three to four years and digital products by about seven years. Because the pandemic underscored the need for digital innovation, many companies are expanding their digital budgets.
At Frogslayer, our offerings address the fact that the world is changing rapidly. Our clients are embracing these changes instead of hiding from them, and that's what gives us purpose. Although 2020 highlighted the need for digital innovation, we take a people-first company approach to motivate our team so that our clients are satisfied with their solutions.
Some clients have specific goals in mind, such as rescuing projects gone sideways, building new software products, and creating new value for current customers. On the other hand, some of our clients don't know what they need but know that they want to disrupt their industries. To help them with this goal, we have offerings to assist with research and development, machine learning, blockchain, and more. Our team is always available to help clients build software-based products and businesses that ensure they're ready for the future. I always tell our clients, "Your digital future is our calling."
A People-First Company
We've won a lot of awards over the past several years. Last year, Frogslayer won its sixth award at the 16th annual Aggie 100 awards ceremony. Companies nominated for the award celebrate compound annual revenues over three years, and Frogslayer ranked 81st with 34.273% compound annual growth.
When you create a place where team members feel valued and free to innovate, your company grows organically. Frogslayer has received a lot of growth-related awards, but I'm most proud of the awards that signify Frogslayer is a great place to work. That's because I believe our people-first company approach inspires and affects our success above all else.
Plus, workplace-based awards say a lot about our culture. The software and technology industry is competitive; our team members could join bigger names like Amazon or Google, but they choose to work here. To honor their dedication, I focus on bringing in interesting projects for them to work on. In return, they meet clients' expectations and propel the business forward. That's why I believe our people-based awards say the most about our company.
Growing By Delivering Results
At Frogslayer, the key to our growth is pretty simple: do good work for clients. We're in an industry where 60% to 70% of projects fail. Everyone likes to talk about delivering on time and on budget, but I see that as table stakes.
Our industry should be less focused on one-off projects and more focused on driving business outcomes. Once you align with clients on specific business outcomes, you can work backward to ensure every project that relates to achieving that outcome has a clear scope, schedule, and responsible budget.
Frogslayer isn't just in the software development business — we're in the business of building digital businesses. This can mean helping companies understand how emerging technologies affect their businesses, digitizing their existing operations, or launching new digital products or businesses. To help clients become digital-first companies, our team looks beyond traditional digital product boundaries to find where we can make a difference.
People think we're good software designers because we listen, but we also challenge the status quo to show our clients what's possible rather than just what's easy. We grow because we find purpose in delivering results via software solutions that people can actually use. Everything we do has a purpose, so we're always moving forward.
Ross Morel is the CEO of Frogslayer, a custom software development and digital innovation firm. His team partners with traditional, "tech-frustrated" organizations to fundamentally change their operating models to become more software-driven, creating new value for customers, new revenue streams, and new sources of competitive advantage.