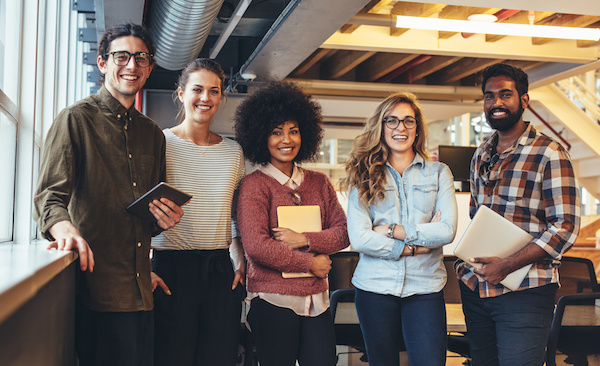 by Leon Goren, owner and CEO of PEO Leadership
With the pandemic seemingly coming to an end, employers are working hard to create a back-to-work plan that works for all. Leaders are aware that some employees are excited to get back to the office while others have embraced remote work. To complicate the issue, some employers are finding that they are losing their talent for a variety of reasons.
As a leader it's imperative that you really understand why your employees are choosing to leave the organization this time around. There will always be some turnover in an organization; however, with us emerging from this pandemic you want to ensure you've got the right talent in place, trained, inspired and engaged to ensure your organization's success.
Here are 5 reasons why you may start losing your people in the coming months:
1. Breaks.
Many employees have been glued to their computer screens and are now burnt out. They've been saving dollars over the last 18 months and may now choose to take a break, travel and/or simply reenergize themselves outside of the workplace.
2. Reflection.
People have had a lot of time to think about what they want to do with their life, and many are making changes as a result. If these changes don't align with your organization's purpose, values and culture they may choose to find work elsewhere.
3. Expectations.
In an EY 2021 Work Reimagined Employee Survey, it was noted that 54% of employees are willing to quit if they aren't offered the flexibility they want. As Daryl Wright, Partner, People Advisory Services at EY Canada explains, "Employees have embraced the flexibility that tech-enabled remote working has made possible. And they don't expect it to stop in the aftermath of the pandemic."
4. Circumstances.
Some of your employees may have changed their lifestyle during the pandemic resulting in it being less feasible for them to return to the office (i.e., moved locations, disposed of their vehicles, had a baby, divorce, etc.). These personal circumstances may lead them to change jobs or leave the workforce altogether.
5. Opportunities.
The demand for top talent is increasing along with salaries and perks. They are being recruited aggressively and likely have multiple opportunities to choose from. Many employees see this as an opportune time to move to organizations who support their career development, offer flexibility and a company culture that suits their purpose.
It's important to keep in mind that businesses may not be able to keep all their employees, but that doesn't mean it has to stifle growth. These issues can be addressed and managed, even if you have to bring in new talent. Maintaining a positive attitude and committing to building a great team is crucial.
Every business will need to determine what has changed and what has stayed the same, how flexible they want to be with what their employees want, and what is worth bending on. Those business leaders who are able to successfully navigate this situation will come out on top. Engaging with other business leaders, to gain insight into best practices to create an effective team during this time is another helpful route.
Leon Goren, owner and CEO of PEO Leadership, brings his passion for purposeful leadership to our executive community. Leon's 25 years of leadership experience underscores his unique impact on the way leaders lead, learn and live. He leverages his innate understanding of their needs and challenges to inspire leaders to excel beyond the status quo.