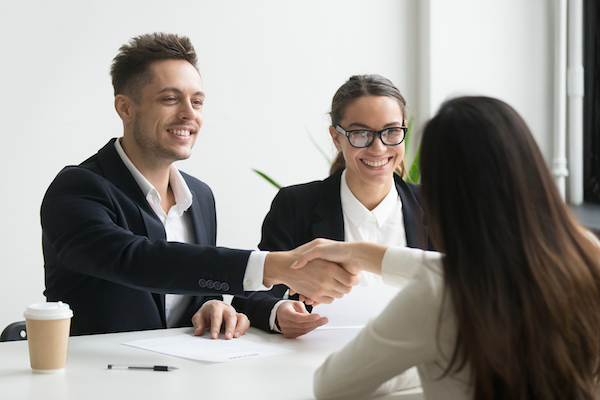 Before the age of the internet and social media channels; businesses (especially new ones) often relied on word-of-mouth recommendations or newspaper ads in the hope of employing the right people for their vacancies. They may have also filled roles with the help of a recruitment agency, but times have moved on and many business startups are having the confidence to take a proactive role in securing their own staff.
Time and cost factors
Using recruitment agencies could often be a long-winded process and at considerable financial cost too. Hiring temps could prove to be false economy with staff often changing and newcomers having to be repeatedly shown the ropes; taking another valuable employee away from their own tasks and as nice as each temp may be – it's not the same as having a fully integrated team member that is in it for the long haul.
No longer just "social" media
This is why young startups are cottoning on to the fact that the services of recruitment agencies are becoming a thing of the past. With the World Wide Web at our fingertips and industries even championing each other by being "friends" on social media – many jobs can be filled via inside contacts with positions quickly filled by discussions held via real-time via apps and the interview process taking place using platforms like Zoom; anywhere in the country and even across continents.
With screen time no longer confined to office hours, sites such as LinkedIn also mean that this prolific, user-friendly recruitment agency literally cuts out the middleman – with employee CV's and the latest vacancies being able to be searched for and cross matched in the blink of an eye at any time of day/night. With no need to wait to check credentials or for documentation to arrive in the post – hiring really can be made at the touch of a button and at considerably less cost than recruitment agency fees.
Technical recruitment is exceptional
It goes without saying, however, that there will always be some roles that will benefit the expertise of a quality recruitment agency and these are startups specialising in technical recruitment. New companies usually have enough on their plates without taking on the stress of finding the right candidate to fill a highly technical role such as those found in the engineering, construction, energy, medical and other technology sectors. This is because technical recruitment poses challenges that no other recruitment agencies will ever have to face. Recruiters could find themselves searching for highly skilled talent across the UK, Europe and even worldwide for suitable candidates that can be thin on the ground. This is a sector that just doesn't have enough qualified and experienced candidates at present.
Professional advice
Science, technology, engineering, medical and manufacturing industries often present the most exciting opportunities, requiring in return; the best talent for the roles and often as quickly as possible because it is not unusual for contracts to be worth huge sums of money with deadlines that just won't allow for wriggle room. Hiring a candidate at entry level or for the shop floor will be something in most recruitment agencies capabilities. However, for more experienced roles requiring technical skill or senior level management – a business startup will need to find someone with the X factor to truly get and keep their business on the map.
X marks the spot
That is exactly why any business startup involved in the technical industry from aerospace to specialist IT may benefit from professional help or even just advice from a technical recruitment agency who knows these fields like the back of their hand.