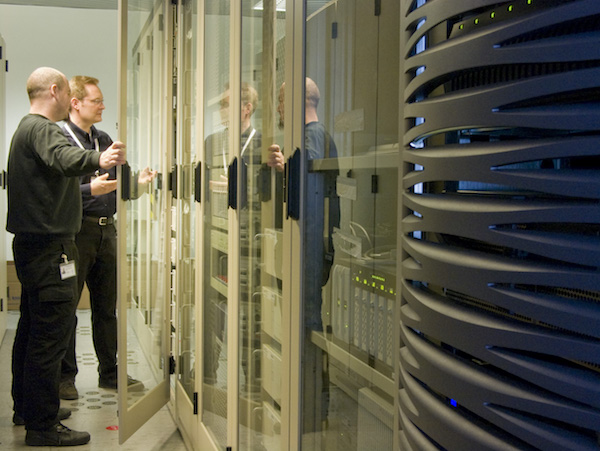 Rather than a supporting cast, IT is the infrastructure that is the backbone of modern businesses. Without it, how would we all operate? Whether we're sifting through emails on a smartphone, or going through our daily tasks on a laptop, we are so reliant on IT to fuel every business activity we undertake.
The role of IT staff has expanded over recent years: with new technologies to contend with, new security threats to ward off and a new generation of staff to educate.
In this piece, we've underlined the dire importance of IT support to small businesses – for this year in particular.
1. Security.
As business operations have moved into the cloud in recent years – its removed some of the need for geographical proximity that has hampered organisations in the past.
But this accessibility has also brought it with it vulnerability. Instead of needing access to the private work server, potential hackers can break into your organisation's precious resources from anywhere in the world.
It underscores the critical importance of robust security measures. An experienced and knowledgeable IT support staff can get up to speed with the idiosyncrasies of however you run your business and can set up the security measures that are required. From more complex passwords to two step verification procedures, bolstered security is a must for any modern small business.
2. Productivity.
IT support staff can help you maximise the effectiveness of your current equipment.  It's the traditional role you'd expect from IT support staff.
Having an issue with your computer? A member of the support team can help resolve any problems you are experiencing: whether you're struggling to set up a new file path, have forgotten your login details and need to reset your password or if your computer has suddenly and alarmingly stopped working.
Aside from troubleshooting, IT support staff can also help you get more out of the technology you have available. Your computer could benefit from getting rid some of the unnecessary fat – it could be video and photo files eating up memory and slowing the speed at which you can operate.
3. Staff training.
And, too often, organisations throw their staff into the fire when it comes to handling new technologies. It could be failing to recognise that new employees need time and training to familiarise themselves with the technology they're expected to use or it could be a failure to assess the likelihood of a cybersecurity attack.
Hackers can only really gain access to a secure network through a member of staff. All of these scams hinge on an unsuspecting staff member inadvertently granting access to a bad actor. By informing your staff on the most common risks, you can prevent them from afflicting your business.
On top of being well versed in the most pressing cybersecurity risks, staff can also learn how to how to use their equipment in a more efficient manner. Keyboard shortcuts, new software and tailored tools can all help you squeeze more productivity and efficiency out of your employees.