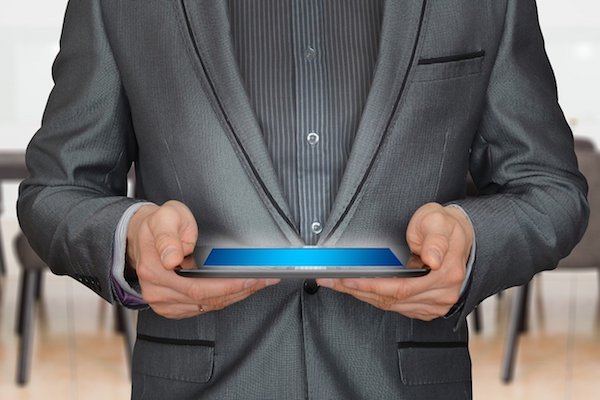 Despite all the changes that have taken place in the business landscape since the turn of the 21st century, the core of a company's success is still heavily attributed to customer service.
We spoke with several leading entrepreneurs to hear their opinions on the evolution of customer service in the past few years, and how they plan to deliver superior service moving forward into the digital age.
Encourage Loyalty
What good is a customer that only buys from you one time, then moves on to support the competition? Loyalty is rooted in great service, which is why every company must make it a top priority.
"Excellent customer experience will always lead to brand loyalty," said Nik Sharma, CEO of Sharma Brands. "To establish a strong sense of loyalty with your audience, your customer service has to be reliable and helpful above all else. Consumers want to feel connected and recognized enough that they feel safe continually doing business with you. It's really important that customers are able to rely on informative and timely service that is delivered with tender love and care. Chatbots make for great customer service systems that are easy to navigate, highly responsive, and directly meet the needs of your audience quickly."
There are countless ways to improve service in small but meaningful ways, so use them all.
Quick and Timely
What is one sure-fire way to gain a competitive edge in terms of customer experience? Connect with the person on the other end of the line and fix their problems faster.
"Being understanding of where a client is coming from will save you time and time again," said Derin Oyekan, Founder and CEO of Reel Paper. "Trying to help customers and fix the issue at hand in a timely manner is what customer experience success is all about."
Solving problems fast doesn't mean rushing, but taking things step-by-step and addressing every aspect of the situation.
See the Other Side
Ever feel like the customer service representative just doesn't care about your issue? We've all been there before, and it's really the ultimate turnoff in any customer experience.
"It is so much easier to be nice, to be respectful, to put yourself in your customers' shoes and try to understand how you might help them before they ask for help, than it is to try to mend a broken customer relationship," said Mark Cuban, Entrepreneur and Owner of the Dallas Mavericks.
Even when customers are being unreasonable or angry – compassion and understanding count for so much.
Address Real Needs
It's always a good idea to take a step back and ask yourself if your brand is truly addressing the needs of the customer in every way. This goes for products, services, support, feedback – really everything is a part of the customer experience these days.
"It's my passion for identifying white space or voids within the beauty industry and developing products that fill those needs," said Randi Shinder, CEO of SBLA. "As SBLA grows as an innovative, science-based beauty company, we found it important to put a foothold in the recent conversations around beauty standards. The addition of beauty icon and entrepreneur Christie Brinkley to the SBLA Beauty team and company brand ambassador has helped us begin a dialogue with women about aging in the spotlight as well as in general, providing a safe place for dialogue and innovative solutions that are both accessible and incomparable."
Remember that the customer experience isn't just one isolated piece of the equation, but the summation of every interaction that people have with your brand.
Support Communities
Nowadays, customer experience goes far beyond the individual. Brands need to cultivate and connect with entire communities of people online if they want to reach cult status, in the best sense of the word.
"We came up with a way to incorporate traditional tepache, a fermented beverage that hails from Pre-Columbian Mexico, into a more modern market – one that people from all walks of life will grab off the shelves," said Alex Mathews, Co-Founder of De La Calle. "De La Calle is a celebration of culture and diversity in the form of a delicious drink. We do that by supporting several organizations that give back to the Latino community and house board of Latinx advisors to ensure that the company is respectful of the heritage that we represent. At its core, De La Calle, translated as 'in the streets' celebrates food, drink and all the traditions that come along with togetherness."
Tap into a vibrant community of people that support your brand and cause, and you'll never be without loyal support online.
Personalized Products
A popular line of products is great, but the ability to craft and customize products for every individual on your website is an entirely different level of customer experience.
"At Atolla, our entire business model puts customers first, because our custom skincare products are refined with their feedback," said Meghan Maupin, CEO of Atolla. "We also have a team of estheticians, who are available to customers free of charge, to discuss their formulations and help them put together the most effective routine. At every interaction point with Atolla, we try to educate the consumer and provide personalized support in addition to personalized products."
As more brands test out ways to personalize the customer experience, you better not find yourself behind the curve on this key trend.
Expert Associations
So much of the modern customer experience is rooted in trust, whether it's a strong belief in your products or an association with reputable figures in your field. Reputation counts for a lot, so use it to your advantage.
"Associating your brand with experts that your customers find authority in will further establish your brand's reputation and credibility," said Jeff Goodwin, Sr. Director of Performance Marketing and Ecommerce at Orgain. "At Orgain, we have a nutritional advisory board with a wide range of dietitians and experts who advise us on new projects and products coming out. This guides us in how we answer dietary questions with our customers and helps them find the right products for them."
Credibility will take your brand far in a world of fakes, so rise to the top of your niche with support from trusted experts.
Listen Closely
Today customers always have something to say – for better or worse! You can choose to ignore their comments, but prepare to face the consequences. A better idea is to listen up and hear what they're saying, good or bad.
"What is necessary is to listen to your customers: understand their needs, expectations and jobs to be done, and design an experience that meets those needs," said Annette Franz, Founder of CX Journey. "The same goes for your employees."
Feedback is never-ending, of course, so set up a system to filter and pinpoint the most important and relevant messages.
Don't Miss a Thing
Modern customers have sky-high expectations, so you can't let anything slip by when fielding support tickets, requests, or any other types of service interactions.
"Never missing a call or email or social media comment is definitely key," said Jason Wong, Founder and CEO of Doe Lashes. "People do not want to be ignored, especially by companies they are buying from. Having a dedicated team member answering those inquiries helps both parties."
If you need to expand your staff so that your customer experience improves, so be it – this is certainly worth the price.
Customers First
No matter how great your brand may be, there will be mistakes in the customer experience department. The key is bouncing back quickly and confidently so that you don't make the situation any worse than it has to be.
"Putting the customer first when you're thinking about your brand and how to represent it is key to brand loyalty," said Eddie Huai, CEO of Luna Blanket. "It's also important to think about the ways your product solves problems for your customers and what problems may arise if some are unsatisfied, lose their order, or other problems that may occur. Have a plan on how to speak with those customers, even if they won't purchase your product again, so they leave with a good experience."
You'll be surprised by how many customers change their minds after a good interaction with your brand, even if you didn't start off on the right foot!
Use New Tech Tools
In just the past decade, there have been countless new technologies released, all with the goal of improving and expediting customer service operations. Don't be the last company in your niche to adopt them!
"Customers want to feel connected to the brand and be in the know with its products," said Elliot Kim, Co-Founder, Finance and Operations at Brevite. "At Brevite, we utilize chat-bots to let people know more about our products as they are searching through our website, including letting them know what items are popular and will potentially sell out soon, like with our Jumper Camera bags, which sell out every 30 days. Letting people know that before they purchase gives the bag a sense of exclusivity, but not shutting people out of purchases."
It's intimidating and sometimes expensive to adopt new tech, but typically well worth the effort.
Use Referrals
Some digital-only brands might see referral programs as outdated, but they are actually perfectly suited for online business. There are even plug-and-play solutions that make these programs so easy to implement.
"By providing the referral program as a discount opportunity for a customer's next purchase, they are more likely to make that online purchase at that site visit," said Harris Rabin, Co-Founder and Chief Commercial Officer at R3SET. "Also, the referral program is the second opportunity to gather email information for our subscription list, and the pop-up window was the first attempt."
Once you realize the ROI on your referral programs, you'll wonder what took you so long to get started.
Beneficial Policies
When browsing a company's website, it doesn't take too much investigation to see whether their policies are customer-friendly, or if the brand is trying to nickel-and-dime shoppers for every last bit of cash.
"Having policies that are customer-focused are an important aspect to a company," said Bari Suzanne, COO of Stabili-Teeth. "It shows who your priority is and helps keep clients happy."
With policies like generous return windows, opportunities for exchanges, and warranties, you know that a brand truly cares about customers.
Service in Every Sense
The customer experience doesn't just happen across the counter or over the phone these days. There are so many different channels and platforms to address, so have all your bases covered.
"Customer experience can come in many different forms, digitally and in-person," said Cody Iverson, CEO of VisCap Media. "Online, it's important to be able to connect with your customers and clients in a quick and efficient manner while also having them leave with a good impression of your brand. Ensuring that your image online and your customer service matches also improves brand recognition and authority."
Cohesion is key to great customer service, so make sure to include every element under one umbrella.
Accessibility for All
Now that ecommerce is set to eclipse traditional retail, you don't want to exclude anyone from accessing your products and services online. Make your site more user-friendly so that everyone can get involved.
"At Wild One, one way we deliver excellent customer service is by prioritizing our website's usability and accessibility, even to people with disabilities," said Minali Chatani, Head of Brand at Wild One. "Some people may be purchasing our goods for their dog who is also an aid for their disability, so we made a commitment to accessibility and encourage our customers to send us feedback on our website's user experience. We are always eager to engage in conversation with our customers (or potential customers!) and build a meaningful relationship with them beyond a simple transaction."
Everyone is a possible customer online, so open your doors to all.
What Customers Want
If you really tune into the social media conversation and hear what people are saying in your industry, you can gain a lot of valuable insight that improves your customer experience.
"To deliver excellent customer service and experience, you have to be a good listener," said Eric Gist, CEO of Awesome OS. "Listen to what your customers are really wanting and try to deliver it to your best ability. It goes a long way."
Don't be the brand to miss out on trends and opportunities because you weren't paying attention to the pulse of the culture online.
Community Engagement
Building a self-perpetuating community is what every brand dreams of in the age of the internet. It may take some time to generate momentum, but it will pay dividends for years to come.
"At Supergreat, we offer a user-generated video platform for the beauty community so people can connect to share products, reviews and tips," said Tyler Faux, CEO and Co-Founder of Supergreat. "Since our founding in 2018, we grew our platform by 300% integrating shoppable live-streaming in 2021. Brands featured on our platform have seen their products sell out in seconds, and with higher user retention and signups, we are looking into live videos for the brands for even greater interactivity."
However you can promote a better sense of community online and build up your brand reputation, consider it worth the investment.
Speed it Up
Is there any way to accelerate the pace of your customer service interactions, or even preemptively solve problems using technologies like chatbots or forums?
"I try to be as timely as possible when answering customer questions or inquiries," said Olivia Young, Head of Product Design at Conscious Items. "Fixing problems as quickly as possible helps customers feel valued."
Not all issues can be solved in a DIY manner, but it's wise to minimize time on the phone or back-and-forth messaging if possible.
Savings and Convenience
Friendly service and niceties are all good, but what do customers really want? Perks like savings and a more convenient experience overall – that's the real bread and butter.
"Emjay owns the infrastructure and delivery service," said Chris Vaughn, CEO of Emjay. "The difference in our practice, which makes us the leading cannabis delivery and retail operator in California, is that we do not charge delivery fees and the cost of the product to be delivered is the same as what it would cost a customer to pick up at one of the retail locations. This practice establishes trust in the consumer and employees."
Superior prices and convenient policies are always the best foundation for customer experience, so don't overlook the basics.
Patience = Virtue
There's no way around it – sometimes, customers will be difficult, and your best bet is to simply be patient with them until a solution is reached. In fact, you might learn something about customer service that can benefit you down the road.
"Listening is vital to customer experience success," said Guy Bar, Founder and CEO of Hygear. "Being heard is what everyone wants at the end of the day, being a patient listener goes a long, long way."
Soon enough, you'll develop tactics to deal with customers more effectively while still providing great service.
More Interactions
It can be tough to find a groove for customer service when interactions with customers are few and far between. With more touchpoints, you can anticipate needs and provide a better experience overall.
"Increasing the quantity and quality of customer interactions has been key to our success in building and retaining loyal shoppers," said Aidan Cole, Co-Founder of Nailboo. "People always have questions, concerns, ideas – you need to be there to answer them quickly and effectively, before and after the point of purchase."
Today's customers can be quite needy, so why not give them more opportunities to connect with your team and navigate the process more easily?
Develop Relationships
Think back to how the local barber shop or butcher shop treats regular customers in town, and try adopting some of those old-school strategies for your modern online business.
When you build long-term, amiable relationships with customers – even in the digital realm – they are so much more likely to stick around and support your business.
"Our advice on how to deliver excellent customer service is to develop a working and communicative relationship with both clients and client-facing team members," said Amber Theurer, Chief Marketing Officer of Ivee. "A working and communicative relationship with clients helps us understand what they like to see from us and what they feel we are missing or would like to see more of; and a working and communicative relationship with client-facing team members help us adequately communicate what customers are looking for so that we can keep everyone happy and productive!"
Customer experience might have its roots in the origins of bartering and business, but it remains the most important aspect of commercial success in the digital age!
Make sure you implement these tips and keep the customer satisfied no matter what.