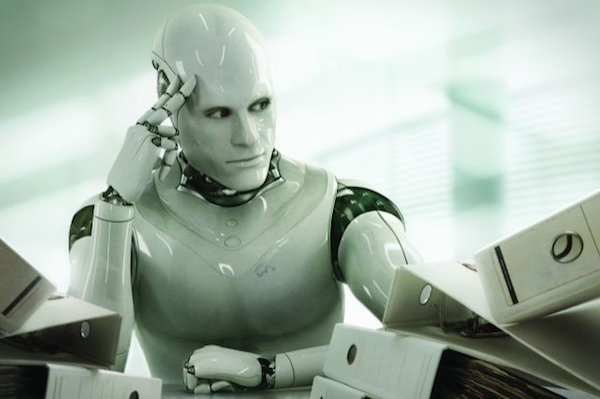 by Christa Martin, Chief Outsiders CMO
The year 2020 will go down in history for a variety of dubious reasons. But for some companies, they will look back on last year and triumphantly proclaim that 2020 was the year they finally adopted artificial intelligence (AI) to grow their business.
Why is it important? Because AI takes traditional market segmentation several steps beyond data analysis into actionable journeys. Campaigns can have multiple pathways selected by the behavior of the customer on the website as viewed through click, interaction and download behavior. Each can be personalized at every step.
Many machine learning algorithms remove the complexity by automatically adjusting the marketing campaign to an individual or segment with editable variables including, but not limited to:
Headlines
Email subject lines
Interactives
Content
Images
Copy
Colors
CTAs
Time of delivery
Reminder Times and more
Interestingly, AI, when deployed properly, is proving to be the quickest way to emerge from the pandemic-stricken economy with a new sense of purpose. That's because, for all the ways that AI has been deployed in a customer-facing way to facilitate easier and more efficient customer service, behind the scenes, AI is proving to be a marketer's best friend when it comes to audience segmentation.
AI, it turns out, can do a lot more than just make the process of crunching data more efficient. With the proper implementation, businesses can deploy machine learning and AI techniques to create a one-on-one focus group to look at each individual prospect's behaviors when interacting with your digital universe. And it does this in real time, so when strong forces (like COVID-19) shift the winds in the marketplace, businesses will be ready to reassess these behaviors.
Gone are the days where a list of three million buyers is segmented into five types of personas. Now, businesses can segment each individual buyer like a fingerprint, adjusting keywords and hyper-focusing content that is relevant to them.
With such power at the proverbial fingertips, it's little wonder that demand for AI is now exploding. According to a recent survey by marketing automation firm Marketo, 66 percent of marketers have deployed AI applications to help them identify the right accounts and individuals to target, though only 18 percent of B2B marketers have taken the next step in deploying AI-driven personalization.
Here are some of the fundamental considerations for businesses to understand prior to undertaking the deployment AI for audience segmentation:
Trade in third party cookie approaches.
Google has spoken, advertisers using a third-party cookie approach will no longer have this option available for advertising and reaching customers after the end of 2021. But there is hope. A variety of new tools supercharge the process of sifting through acres of algorithms to deliver impressive intent data based on consumer behavior. People must now go beyond the third-party cookies, those packets of information that identify potential digital visitors and serve up ads. So instead, marketers will need a more sophisticated approach with first party cookies using new AI to match site visitors to deeper information, such as communication patterns on LinkedIn, Instagram, Twitter, and Facebook.
The first party cookie now becomes the key to the universe.
Companies can now use tools to examine how different audiences are reacting to different offerings or scenarios, to understand what is resonating with the consumer. Businesses will need that deeper dive starting in 2022.
Spiff those leads.
There simply is no such thing as a sales-ready lead anymore. Sales teams have so much access to research today that it's inexcusable to go in for the close without a clear definition of the wants and needs of the prospect. Using AI tools to gain a better understanding of the lead before the first outbound contact can be a momentous change. In some studies, salespeople have been 80 percent more likely to close a deal with a more complete sense of the customer, and a more custom-made pitch, so businesses can differentiate themselves based upon the buyers' specific problem.
So, what does this mean? Look for a platform that performs an analysis check on the prospect such as all their tweets, LinkedIn posts and more. Some platforms are now analyzing the writing of these posts and giving a DISC analysis of the personality type and how to approach them for sales.
Speed matters.
Of course, if businesses are not first to the dance, they might still be stuck as a wallflower upon arrival. The key to making insights actionable–particularly if marketers understand that the competition is using the same theories, strategies, and insights–is to build a process that gets you to the front of the line.
Some companies have successfully taken a digital lead, processed it with their AI tools, and delivered it to a live human for follow up within 15 minutes of harvesting that lead. It's a fallacy to think that businesses can call that prospect back a week later and have any chance of closing them. This can all be integrated with AI systems as they'll queue the next call for and be the "sales whisperer" on what to say and what to offer next, either a call to action or the next in line content to help convince the prospect and push them over the finish line.
Convince, and convert.
Strangely, the biggest barrier to full AI adoption for audience segmentation is corporate culture. Many corporate executives still struggle to fully commit to AI-driven data, particularly when it seems at odds with history. For example, one sales executive was dismayed to find that leads suddenly consisted of directors and managers, when they were convinced that they were exclusively vice presidents and CEOs. But, through analysis of the company's sales data, it became clear that more than half of the company's landed deals were signed by managers, and another 25 percent by directors. Though the executive was still hard to convince, you can't argue with machines and data. And with a 75 percent hit rate of these titles, the pool of available prospects suddenly expanded.
So now that marketers understand that AI can juice the audience segmentation process, how, in fact, do they take the next step?
Bring it all Together.
Start small but do the big analysis. Download your data, analyze your pipeline, and hire a data scientist to do your analysis with fresh eyes. Then, list out all the areas for quick hits. Make sure that you then review the top three solutions for each area. Plan your budget needs and start your implementation plans.
Next, critically begin creating a convince and convert plan. Yes, you need this. Start first with analyzing your culture. Is it fact based, or personality based? What are the held beliefs of your company? Who are the power players? Are they based in reality, or are they so personality driven that it's hard to turn the ship? The tougher the ship is to turn, the more you need a convince and convert plan. Start today. The year has started, and you have Key Results and KPIs to meet by year end.
Christa Martin is a Chief Outsiders CMO based in San Diego, California. She helps B2B, B2C, technology, SaaS, healthcare, consumer goods, and professional services companies identify new market opportunities, develop new products, and generate demand.