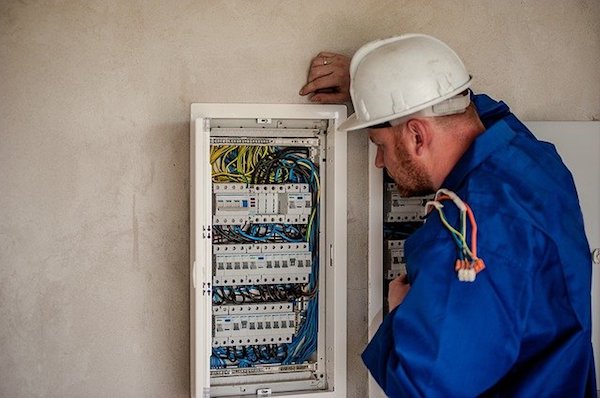 Electrical contractors provide essential services in good and bad times. Being a competitive field, the electrical business is also high in demand.
Yet, some electrical service companies are turning record quarters while others are closing down. Why? The electrical service industry is complex and very involving.
When running an electrical business, you're managing a dozen moving parts. From looking for new clients and creating bid estimates to managing customer service, issuing invoices, handling payments, and streamlining operations — it can get a little tricky.
However, successful electrical contractors are able to manage all these processes through automation, and you can do it too. Here are the various ways you can modernize and grow your electrical services business in 2021.
1. Invest in Electrical Bidding Software.
The first step in modernizing your electrical contracting business is to make sure you have the right tools for the job.
Do you have a system for generating accurate bid estimates? If not, you might want to consider investing in robust electrical bidding software.
Today's customers expect professionalism from the contractors they hire. Sub-optimal bid presentations, especially those drawn on paper, can cause potential customers to go with the competitor. An electrical bidding software allows you to prepare clean and professional digital proposals that instill more trust in customers.
Besides giving you quick and accurate estimates, the electrical bidding software will provide you with a clear view of the time, costs, and margins for every job. With this info, contractors can bid appropriately while staying organized at all times.
2. Organize Your Contact Database.
Your customer base is the lifeline of your business.
If you have to sift through a pile of papers or a thousand emails to find a client's phone number, you're not giving your customers the respect they deserve.
Being organized is essential here, otherwise, you may risk losing important contacts and potential business opportunities.
Using a central database, like a CRM system, allows you to store contacts easily and access them at any time. A CRM also enables you to keep track of all new contacts and any relevant updates, such as the last time you contacted a particular client.
3. Invest in Your Branding.
Your branding is your company's message to the world. Make it stunning to represent your business in the best way possible.
When was the last time you updated your company's logo? What about your business website? Do you even have a website? If it's been years since you last updated your logo and website, it's time to modernize your company's branding. Pay attention to things like:
Logo

Business name

Business cards

Website

Vehicle signage

Stationery, and

Uniform
Developing a strong brand can increase your brand awareness. It gives the first positive impression on your business while helping you stand out in a saturated market. Modernizing it the right way can also help you attract your ideal clients.
4. Keep Up with the Latest Tech & Industry Trends.
You can't hold onto archaic technology and expect to win clients.
Successful electricians are always ahead of the technology curve. They invest time to learn about new technologies in the electrical field and are always the first to adapt to emerging trends like green building requirements, solar & wind energy, new construction practices, etc.
Things change first in the electrical industry. That said, it's crucial to stay abreast of the latest advances in the electrical field to remain competitive in a rapidly changing market.
For example, green buildings are increasingly becoming popular across the board. You want to make sure you're offering eco-friendly services to win clients and keep up with the growing demand for these services.
What technology and workflow systems are you using for your electrical services business? Please share with us in the comments section below.
[Image by Michal Jarmoluk from Pixabay]