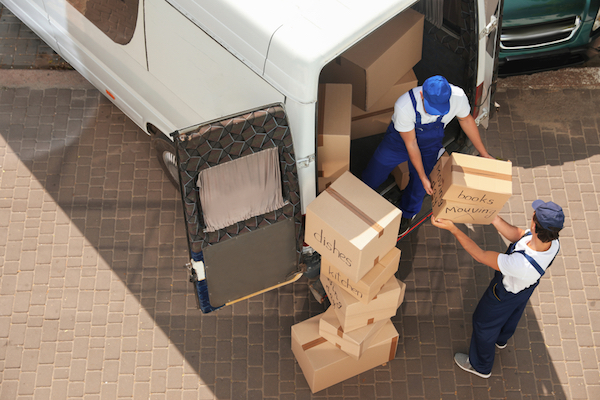 When you survey the fields that almost never run out of business, the moving company is one of them. People change houses quite often, especially the ones that live in rented houses. Not all moving companies are significant and have storage for their trucks and materials. You can begin by starting a small business by owning a van. You will need an mc number for your moving company; it gives you the authority to operate.
You can also provide services that require the workforce to move things within a house. You can also choose to provide moving services. Here are some tips if you wish to start a moving company.
Training.
Even if you have worked at a moving company before, it is beneficial to get training on how to pack, unpack, and all the other processes attached to the business. It will prevent you from making any first-time mistakes and will make you look professional.
With training, you can gain knowledge and skills that will drive customers towards your company faster. You can also learn sales and marketing techniques to book yourself more work. Companies with excellent marketing strategies are more successful.
Business Plan and Permit.
You will need a proper plan to start a business successfully. If you want to create a moving company with your home office, then make plans accordingly. If you have a considerable budget and wish to establish a more prominent company with a warehouse and full-time employees, plan all the expenses.
Evaluate possible problems that can occur in your business and ways to overcome it. Since there are tons of moving companies, offer unique services that can make your company stand out.
You will need to apply for a moving company permit before you start, as it will allow you to run your business with legal authorization. Getting a permit saves you from issues like starting an illegal business.
Auto Insurance.
It would be beneficial if you had insurance for your trucks and other vehicles. Moving companies also need cargo liability. Select a suitable insurance company and get a deal according to your budget.
It is essential to get your vehicle's insurance in case of damages and accidents. If an accident happens to your truck or van, insurance will help you to cover the costs. Hiring a truck accident lawyer might be a viable option too as the lawyer can handle all the communication between yourself and the insurance company that you hired.
Equipment for Your Company.
When you are starting from the bottom level, you need a truck or a van. Your vehicle costs will include fuel and maintenance expenses. You have to purchase equipment in moving households, for example, ropes, dollies, moving pads, and furniture belts.
When your moving company starts successfully, you can fill your warehouse with packaging materials and boxes. Having every item ready for work will help you provide fast service to your customers.
How to Advertise a New Business.
Before you start advertising, choose a proper name that does not belong to any other moving company. Get a designer to make a beautiful logo. Make business cards having your logo, business contact numbers, address. On the back of the card, you have the option of listing the services that you offer.
Your vehicles should also have your logo to promote your business. Make company shirts with your brand logo for your employees to get more exposure.
Promote Your Business Through Digital Marketing.
These days people like to search online for any information they need. Take advantage of digital marketing and make a creative website to advertise your company. Post informative and engaging content.
On your website, make categories of your services and your performance; it will help customers decide. You can make a category of customer feedback and reviews. You can get your website optimized by SEO to make your site rank higher in search engines on the internet, thus gaining more traffic to your site.
Take Good Care of Your Customers.
The first goal when starting a new company is to gain many customers. Once a customer books your service, make sure to leave a good impression by meeting all the requirements. This way, the customer can recommend you to their friends and relatives.
Make the best efforts when rendering your services. Talk to them politely and listen to their conditions before finalizing the deal. Offer discounts on special occasions and advertise your offers.