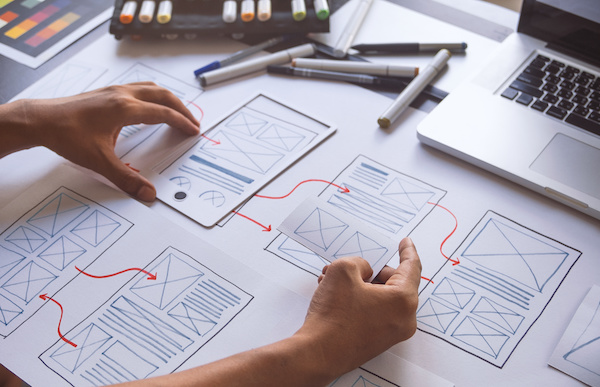 by Samuel Johnson, Managing Director at Mercury IT Solutions
The Internet is an ever-changing beast, and it is in a business' best interest to flow with it. Nowadays, the average Internet user is able to access the web in an array of different ways. Aside from the average computer – tablets, watches, games consoles and, of course, mobile phones, are all exceedingly popular ways for visitors to find your website.
Ten years ago, nobody would have imagined they could visit a website using their watch – and in ten years' time, there are sure to be further, currently unimaginable developments. With this in mind, you don't want your business to fall behind.
I understand exactly what it takes to create an exceptional user experience for your website on any platform. Here are some options you have when setting up a mobile site and the various benefits your business will find in doing so.
Mobile Website VS. Traditional Website.
A mobile user will interact with your site on their smart-device in a different way than they would on a traditional browser. For this reason, your mobile website will need to deliver its information in a slightly different way to any potential clients. With this in mind, it's worth understanding the two options available to you when setting up a mobile site.
You could use a responsive site which follows the same HTML and CSS as your traditional browser website. This will use media queries to ensure everything can be rendered the same on any device, no matter the screen size. Alternatively, you could utilise a dynamic serving site. With this option, the server will respond with different HTML and CSS on the same URL – all dependent on the user agent that is requesting the page. This would require the creation of a modified version of your site – an entirely different HTML website – existing only to serve tablet and smartphone users.
Improved User Experience.
Everyone has experienced the frustration of following a link on their phone, only to be greeted by a jumbled mess of information. Nobody enjoys browsing a desktop website from their phone, and this un-optimised mess is going to destroy any chance you had at converting a visitor to a customer or client. In fact, it has been reported that 60% of mobile users regularly encounter problems when browsing websites from their phones, ultimately leaving them to abandon the page.
An optimised website will immediately, and significantly, improve user experience and satisfaction. There are many ways in which an optimized website will improve a user's experience, easier navigation and faster loading speeds, for example. A mobile website will load much faster as its code is structured in a way that makes it compatible with mobile devices. If a user has to wait any longer than 6-10 seconds for a website to load on their phone, they're likely to abandon the page.
Another priceless benefit offered by a well-optimized mobile site is its portability and connectivity. The benefits of offering potential customers the opportunity to easily access your website anywhere, at any time, cannot be understated. Connectivity at this continuous level will allow you to engage with your target audience, no matter where they are.
Improved Mobile SEO.
However time-consuming it may be to follow Google's rules, search engine optimization is just too important to dismiss. Your website requires a decent SEO value in order to be seen.
Google will continuously collect and utilise data, based on how consumers are using your website. A robust, well-optimised mobile site will ensure any potential customers stay on your website longer, ultimately meaning Google is more likely to recommend your website to other browsers.
Cheaper Than App Development.
Mobiles are becoming more and more dominant in how people choose to consume content. Many businesses have gone so far as to develop an app for this very reason. This isn't strictly necessary, however, and optimizing your website for mobile is far more cost effective and far less restrictive than developing an app.
Aside from the various difficulties of app development, once the app is complete, it still requires a download before a user can access it. A website optimised for mobile, on the other hand, is readily available to any smartphone browsers. Whilst you may still find various benefits in developing an app for your business, creating an intuitive, well-rounded mobile presence through an SEO-friendly mobile website is a far more practical first step in effectively engaging with your target audience.
When looking to acquire more customers and ultimately increase sales, a well optimized website is the best course of action for any business to take. A further increase in portable browsing is inevitable, so it's important to stay ahead of the curve.
As a Founding Managing Director at Mercury IT Solutions, Samuel Johnson has been helping the team  deliver expert advice and support to small and medium-sized enterprises all over the United Kingdom. Samuel specializes in bringing complex, technical solutions to life in order to solve real-world problems and help clients achieve scalable growth.