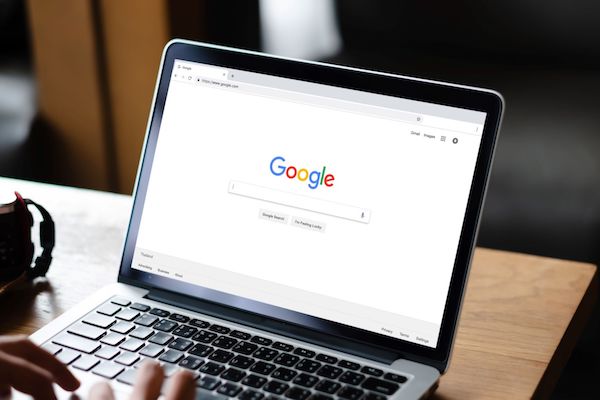 If you've just launched a brand new website, you're in desperate need of some quick traffic. You have no clout in the search rankings and you're entirely reliant on paid traffic.
But it doesn't have to be this way for long. With a commitment to sound SEO principles, you can improve your search rankings and watch your organic traffic surge over time. And out of all the ways to elevate your SEO profile, backlinks are widely considered to be the most valuable.
Why Backlinks?
A backlink is nothing more than one of your URLs posted on another website. The link is pointing "back" to your website, which Google considers a signal of authority. Earn enough backlinks and the search algorithm will assume you're credible and worth referring traffic to. This will cause your web pages to naturally rise in the search rankings.
Chances are, you don't have any backlinks at the moment. However, it's possible that you've already garnered a few from low hanging websites and directories. You can use this free SEO backlink checker tool to see.
Either way, now is a good time to begin tracking your progress. Make a weekly habit out of checking your backlinks to see if/when you're accumulating links. It can be slow sledding at first, but after a few months, the momentum has a way of building up.
4 Tips for Building Backlinks.
Okay, so now that we're clear on why backlinks are important – and you're aware of the fact that you have few or no backlinks pointing to your site – let's get you some results! 
Here are a few simple methods and tips:
1. Develop High Quality Onsite Content.
Before you can even think about trying to garner backlinks, you need content that's worth linking to. This means taking the time to develop as much authoritative blog posts and resourceful website pages as possible.
At the very least, you should be pumping one piece of high quality onsite content every week. And when you're first building up your website, two pieces per week is even better. (That gives you roughly 25 linkable assets in the first 90 days of your site being live. Most websites that have been around for two or three years don't have this much quality content. Google will notice.)
2. Write a Guest Blog Post.
Now that you have your foundation in place, let's talk about how to get some links back to the post. And guest blogging is one of the best methods.
A guest blog post is a blog post that you write for another website and publish on their blog. In return for writing a guest post, most bloggers will allow you to include a backlink or two in the body copy. Do this with enough websites and you can generate a pretty healthy backlink profile in a matter of months.
3. Find Broken Links.
You can only write so many guest blog posts before your fingers develop arthritis. This method is more analytical in its approach.
The goal with this method is to find broken links on the web – links that no longer exist, go to a 404 error page, etc. – and offer to replace that link with a link of your own. In order for this to work you have to (a) find broken links, (b) develop a piece of content that replicates the content from the broken link, and (c) contact the person in charge of the content to offer your link as a replacement.
Broken link building takes a lot of work and has a high denial rate, but it's all worth it when you garner a couple of authoritative links. Give it a shot – you might be good at it!
4. Set Up Mention Alerts.
This method works better for established brands with some recognition in the marketplace, but it could work for a new website to. (It's also super simple, so there's no reason not to do it.)
With this method, you set up a simple Google Alert to notify you anytime someone mentions your brand, domain, name, products, etc. Then, when you receive a notification, you can follow up and provide your link (if they haven't already linked back to your website).
Slow and Steady Wins the Race.
There are a lot of spammy ways to build backlinks – none of which we've discussed in this article. Be wary of following anyone who claims they can help you build hundreds or thousands of backlinks in a matter of weeks. Establishing a portfolio of high quality links takes months and years. Practice the methods outlined above, layer them with copious amounts of patience, and the results will follow.