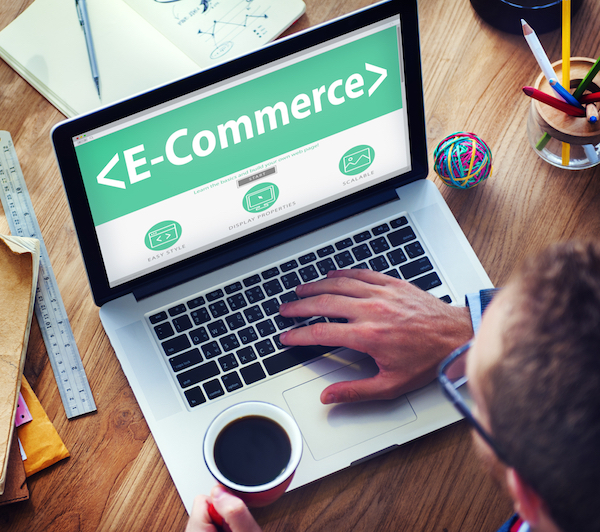 by Joseph Heller, CEO & Founder of The/Studio Technologies and SuppliedShop.com
We're already getting super hyped for the holiday season. From delicate snowfalls to generous gift-giving to spending time with family and loved ones, it really is the most wonderful time of the year.
But if you work in retail, the holiday season can mean something VERY different. Many boutique owners find themselves busier than ever during the holidays. Most years, the holiday season means long lines at malls, loads of crowds, and tons of in-person sales. But this year's going to be totally different.
Online stores have steadily grown in popularity over the years – but COVID-19 made the shift to e-commerce accelerate at its fastest ever rate. This holiday season will be totally dominated and led by e-commerce stores. Many believe the 2020 holiday season will be the single biggest e-commerce event in history.
If you own an online boutique, that's great news for you! It means you'll have the chance to capture all kinds of new and existing customers looking to buy gifts for their loved ones (and take advantage of the great deals for themselves, too). But it also means you've got to brace yourself. Things are about to get WAY busier.
Whether you've already made it through many a holiday season as a boutique owner before or this will be your first one, read on to learn how to prepare your online store for the holiday season during COVID-19.
Make it easy for your customers to buy online.
Make sure you're totally prepared to accept online orders – and that your website makes the online buying experience as soon as possible. Go through your online store as though you were a customer and make sure the entire buying process is crystal clear. Take a moment to work out any kinks you find so you can provide a seamless buyer journey. If this is your first time selling online, make sure payment solutions are totally ready by running a few test purchases.
Once you've done that, update your website for the holiday season. Update your inventory so in-stock items are clearly marked. Promote seasonal offers and holiday deals throughout your website. Clearly display your boutique's shipping and return policies, especially if you've modified them for the holidays. The easier it is for your customers to make a purchase (and take advantage of awesome holiday deals), the more likely they'll be to do so!
Plan and stock your inventory in advance.
And by "in advance," we mean ASAP! It's always a good idea to start stocking up on holiday inventory early, but this year it's more important than ever. Many shipments have been delayed due to the pandemic, so the sooner you can order your inventory, the better.
Make sure you choose to work with a reliable supplier. While the increase in high demand affects retailers like you, it also affects manufacturers, distributors, and wholesalers in a big way. Order early and choose a supplier with great customer service. Supplied is a great option for online boutique owners looking for a wide variety of wholesale boutique items, flexible payment terms, and free shipping (yes, even during the holidays!)
Schedule out promotions.
Many customers pretty much expect great holiday promotions from the brands and boutiques they love. Start planning out what sorts of promotions you'll run and when you'll run them. Stagger promos and marketing efforts carefully so you have a flow of ongoing sales instead of a few huge peaks. It'll make it easier for you to fulfill orders and provide great service.
With COVID-19, it'll be difficult to predict exactly how long shipping times will take. To make it easier for you to ship items out well in time for the holidays, incentivize early buying with sales. Experts predict that Amazon's October Prime Week will cause many buyers to purchase holiday gifts earlier than ever before. Consider offering a sale during it in an effort to pick up some of that traffic.
You'll also want to make sure you take advantage of Black Friday. Many of the largest retailers have already announced that their stores will be closed for Thanksgiving weekend, meaning there will be far fewer in-person Black Friday doorbuster deals. Try and capture some of that excitement online by offering a great deal for Thanksgiving weekend.
Expect delays
During the 2020 holiday season, getting packages to arrive on your customers' doorsteps on time will be tricky. Encourage people to buy early. Be transparent about shipping delays you're aware of and do your best to manage your customers' expectations. As tempting as it may be, don't promise a delivery date you can't guarantee.
Once the guaranteed holiday shipping deadline passes, offer virtual gift cards that can be instantly delivered and used towards any item in your shop. This provides a way for last-minute shoppers to still support your shop.
Prepare for fulfillment & delivery.
A lot of online boutique owners are out there running a one-woman show – but during the holiday season, you might want some help. If you usually do shipping and fulfillment operations all by yourself, consider enlisting a friend or an employee to help with the busy season.
If you have a brick-and-mortar location or a lot of local customers, offer in-person pickup to allow customers to save on shipping costs – and to allow you to package and mail fewer orders!
To sum up – to prepare your online store for the holiday season during COVID-19, you'd best get started now. Start ordering wholesale boutique items now so you have plenty of time to prepare for any delays, update your inventory, schedule out promotions, and allow your customers to order their gifts as early as possible.
Joseph Heller is the CEO & Founder of The/Studio Technologies, which operates TheStudio.com and SuppliedShop.com. Joseph founded The/Studio based on his experience of living in China and working in the consumer products manufacturing sector. The/Studio is a Silicon Valley venture backed startup that is focused on democratizing manufacturing and supply chain for SMBs. TheStudio.com makes it easy for companies to make custom manufactured products and SuppliedShop.com helps small retail stores buy inventory directly from factories.