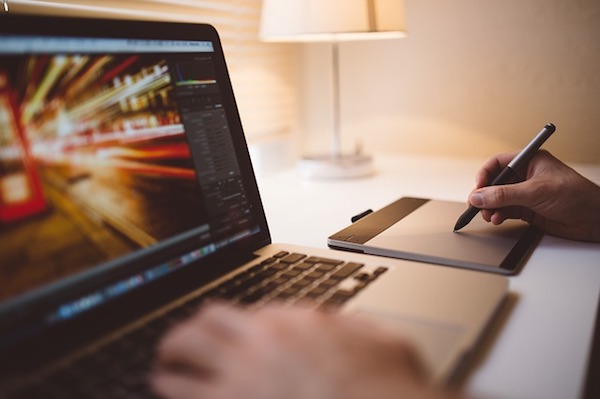 by Artem Ptashnik, CEO at Chatfuel
The no-code revolution has begun. Tools that don't require coding knowledge to use are becoming increasingly popular. Here's why: because they take technology that used to be available to engineers only, and make it available to everyone. Now, anyone can create apps and websites, design chatbots, automate processes, open ecommerce stores, and lots more — all without typing out a single line of code.
The no-code movement is one that's completely revolutionizing the way small- and medium-sized businesses and entrepreneurs take their operations and ideas digital, and it's only just begun.
How no-code tools work.
It's not that no-code tools don't involve code at all. They're still built that way by the product's engineers. It's just that the end user doesn't have to know a thing about code to use the platform. This type of software typically has a drag-and-drop interface that's intuitive and visual. That means anyone, regardless of their tech experience, can log in, build something, and launch quite easily. Of course, users won't be able to customize their project as fully as if they were coding it from scratch. But in most cases, that level of customization isn't necessary.
How small businesses can benefit from no-code tools.
The point of no-code tools is to empower non-engineers to create. They make it so that building, organizing, and automating can be done without ever learning to code. As a result, entrepreneurs, founders, CEOs, marketers, and anyone in between can take advantage. Beyond this basic premise, no-code platforms benefit SMBs and entrepreneurs in the following ways:
Cost.
In the past, a business that needed a custom app, website, or other digital solution would have to be prepared to make a big investment. Before the days of no-code tools, projects like these would require a pricey team of engineers and extended timelines. Now, however, entrepreneurs and small teams can do the legwork themselves with no-code platforms. Most of these tools also have freemium models so businesses can test them out first, with a sliding pricing scale from there to meet the needs of any size organization. No-code tools generally mean that the investment (and therefore the risk) required for a new project is smaller and more flexible.
Agility.
Imagine an SMB or entrepreneur trying to build something new in the days before no-code software. They hire a team, spend months planning, their engineers build it, and… the final product isn't quite right. To go back to the drawing board would require time and money most small businesses can't afford. But no-code tools let SMBs and entrepreneurs test, experiment, and pivot quickly. They make it feasible to launch an idea, see how the market responds, and tweak or completely overhaul as needed — without wasting limited resources along the way.
Accessibility.
The no-code movement is founded on the principle of making formerly code-based technology available to everyone. As a result, anyone within an organization or team can contribute to the project. Copywriters, designers, marketers, and employees from any other department can work alongside each other to create something together — and with a minimal learning curve. That kind of diversity of perspectives is what makes any solution great.
Key types of no-code platforms.
There are lots of different no-code platforms out there, but most fall into one of three main categories. First, there are tools for building something, like a mobile app, website, or online store. For example, brick-and-mortar stores can use a no-code ecommerce tool to take their business online. Or, an entrepreneur can use a no-code app builder to cheaply create a first version of their idea to see if it's viable.
Then there are no-code tools for organizing information. For businesses that deal with customer data, sales data, or similar information, these tools are game-changers. A local real-estate office, for instance, could use software like this to track and follow up with leads, making sure no prospective clients fall through the cracks. Then, they could use the tool to gain insights on their typical customers to improve their marketing. When data is more organized and accessible, it's much easier for businesses to use it in meaningful, impactful ways.
Finally, there are no-code tools for automating processes in customer support, sales, and communication. Software like this can take repetitive tasks off the plates of entrepreneurs and small teams—and for a much smaller investment than hiring a whole new employee. Take no-code platforms for building chatbots, for example. A user can build a chatbot in an afternoon. Once it's up and running, that bot can automatically handle a whole host of tasks related to customer service, lead generation and qualification, product recommendations, and many others. It's not hard to see how an automation tool like this would be useful for any business, especially one with limited resources.
No-code technology is the way forward.
No-code software is a major milestone in the path towards making entrepreneurship and business accessible to a wider audience. These tools make it possible for anyone, regardless of experience or resources, to bring their idea to life. No-code platforms can help you go digital and reach your goals with the skills and budget you already have, whether you're starting or growing a business.
Artem Ptashnik is the CEO at Chatfuel, a no-code solution for building chatbots to help businesses increase sales and automate support on Facebook, Instagram, and Messenger. Artem is a serial entrepreneur who co-founded and served as the CTO for two other startups before becoming the CEO of Chatfuel. Artem is also a skilled developer with a master's degree from Moscow's Institute of Physics and Technology.