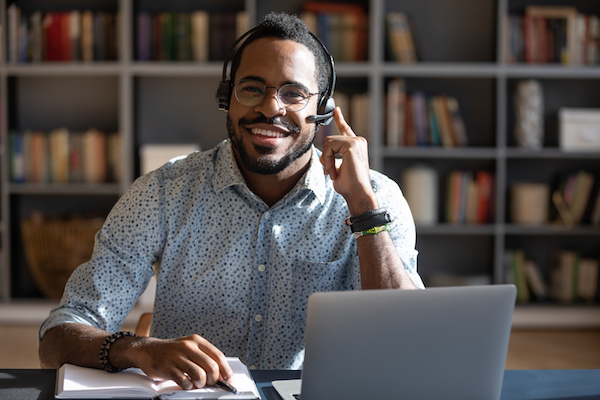 Since its debut in the VoIP industry, Google Voice has been gaining a lot of attention from individuals and small businesses.
Sure, we can say that's partly because the basic version of Google Voice for entrepreneurs is completely free, but the more expensive plans have been so well developed that they can match the features of much more popular, more expensive VoIP business phone systems.
On the other hand, Google Voice is hardly perfect – it's a browser-based service with not too many advanced features.
So, let's get to some Google Voice alternatives that might suit your business needs better than Google's VoIP solution.
1. RingBlaze vs Google Voice.
RingBlaze, is a business phone system on a mission to deliver an easy-to-use solution packed with enterprise-level features, at a price that would favor small businesses.
RingBlaze packs all the regular features that you'd expect from a VoIP service: extensions, free minutes, and international calls, but it also offers some advanced features that you wouldn't expect at a price of $15 per user per month. The standout feature here is the dashboard that allows team collaboration, so your customer support agents can easily stay in the loop by recording calls, leaving comments, etc.
2. Grasshopper vs Google Voice.
One of the most popular choices in the VoIP industry, Grasshopper was created with individuals and small businesses in mind – much like Google Voice. However, unlike Google Voice, Grasshopper mostly focuses on domestic companies operating in the U.S. and Canada.
However, Grasshopper does come with some interesting features and provides quality customer service. One feature you won't find on too many entries on this list is the Virtual Receptionist. 
This feature allows you to have an auto-attendant or a live receptionist that does exactly what an in-house receptionist would: directs calls, takes messages, and uses recorded greetings.
While Grasshopper might not be as scalable as Google Voice, it's still a great and affordable solution for small businesses.
3. Skype vs
Google Voice
.
One of the pioneers of the VoIP industry, Skype was founded in 2003 and acquired by Microsoft in 2011 – a move that brought the service into homes and businesses around the world.
Although it's most popular for making video calls, Skype does offer Skype Number which allows you to call landlines, send SMS, and use other features you might typically expect from a VoIP business phone system.
One key difference between Google Voice and Skype Number is the fact that Skype has a desktop app. This is something that could provide more stability and a more reliable service than a browser-based service that Google offers. So, if you don't trust Chrome, you might want to give Skype Number a try.
Other than that, Skype Number fits perfectly into Microsoft's Office365 system, so you'll get useful integrations with Teams, Outlook, OneDrive, etc.
4. Sideline vs Google Voice.
Instead of using your Internet connection to send messages and make calls, Sideline relies on your carrier network. This means it technically isn't a VoIP system (although it can be if you want to use Wi-Fi), but it's used around the world as a reliable business phone solution.
Sideline's key advantage comes from its very nature – since it doesn't have to use your Internet connection, it can provide you with a better call quality and reliability. However, this means it also uses your carrier minutes, but this shouldn't be a problem in 2020, when most carriers allow for unlimited minutes.
If stable connection is your top priority, give Sideline a try!
5. Ooma vs Google Voice.
Depending on your needs, Ooma can provide you with some impressive features that are geared towards big companies with large customer support teams. If you decide to invest in one of the more expensive plans, you could end up having call recording, a virtual receptionist that can play recorded messages and transfer calls, and a desktop app.
Their deep API integrations are also very impressive, as you can integrate with services like Zendesk, G Suite, Salesforce, and others.
Although it's clear that the most expensive plan is aimed at larger companies that can afford it, it's worth mentioning that even the cheapest Ooma plan includes features like Virtual receptionist, call forwarding, music on hold, and SMS messaging.
So, if you're looking for a premium service at a higher price than Google Voice, Ooma could be the perfect choice.
The verdict.
If you need a VoIP service perfect for a team of customer service agents, our recommendation is RingBlaze.
With the collaboration dashboard, it makes teamwork much easier, which is great if your team works in shifts and your agents need to streamline their communication.
Advanced features are also very handy, and the simple pricing plan (single plan, $15 per user per month) is definitely a refreshing thing to see.