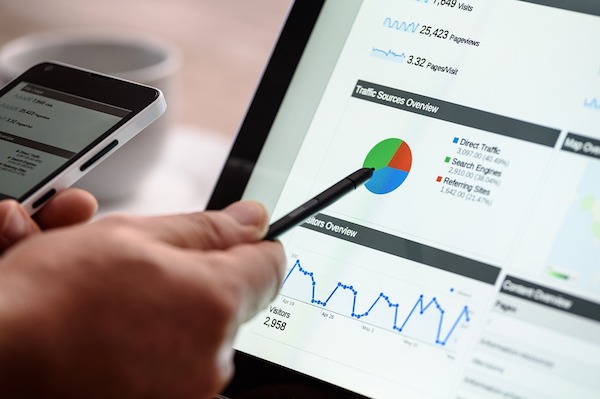 What comes into your mind when you hear B2B marketing strategies? Some people think of direct and outbound techniques – messages that you can send to your existing clients or prospective buyers that you have identified. Well, this is a great approach, but the world has changed. We are in a digital era where competition is fierce. You have to employ both traditional and digital B2B marketing tactics to stay ahead in today's competitive marketplace.
Below are effective B2B marketing strategies.
1. B2B email marketing.
Over 90% of marketers use email marketing. Are you one of them? Email marketing is a tried and tested way to reach both business and individual clients. Unlike in B2C email marketing where entertainment and emotions work best, B2B customers prefer positive ROI and logic. Your email marketing strategy has to resonate with your business customers. It should focus on things that matter to them – show them how your business can help their businesses grow. Some B2B email marketing tips include:
Your subject lines should be enticing.
One CTA per email.
Email list segmentation – People in your email list are at different stages of the buyer's journey. Not every message you send is relevant to everybody on that list. Segmenting your email list helps you to reach the most relevant audience.
Use responsive email designs.
Use cold email as well.
2. B2B sales funnel.
A well-structured B2B sales funnel helps you to consistently generate high-quality leads, get your message to businesses that require your help, and ultimately generate more sales. In addition to that, a B2B sales funnel helps you to better optimize your sales process as well as have a deeper understanding of your customer's journey.
3. A high-performance site.
A website is a crucial asset in today's marketplace. It is much more than a digital billboard as people put it. A website is a crucial tool for building visibility. People search online for information, products, and service providers, and for you to stand a chance of winning their business, they need to find your firm's site. It is a perfect place to demonstrate your expertise.
4. Search Engine Optimization.
Owning a website is not all you need for the potential to find you. Your website can be informative and engaging, but that won't be of much help if it is not discoverable. This is where SEO comes in. You can use on-page and off-page SEO tactics to ensure your site ranks high on search engines.
5. B2B social media marketing.
Did you know that more than 60% of buyers check out new products or service providers on social media? Social media marketing is not just for businesses looking for individual customers but B2B customers as well. Social media is a powerful tool for enhancing brand awareness. It is also an effective tool to share content and demonstrate your expertise.
Endnote.
Don't be comfortable or stand still. If you want to remain competitive, you must constantly assess your firm's B2B marketing tactics and try to improve where possible.