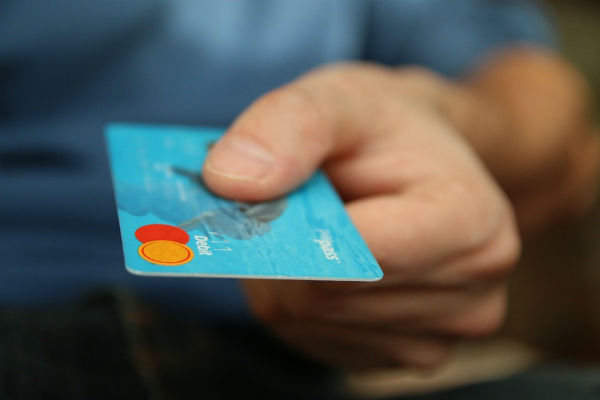 by Doug Mearkle, Head of U.S. Merchant Services Sales, TD Bank
The coronavirus pandemic has strongly impacted small businesses' operations, as many have had to temporarily close their doors, limit hours or transition to delivery or e-commerce to ensure the health and safety of staff and customers. During this time, one concern that has gained momentum is how businesses process point of sale transactions that minimize contact with cash, checks and even handling credit cards.
Payment offerings that reduce face-to-face interaction and the sharing of devices have transformed from "nice to haves" to "must haves." Although the U.S. is behind other countries when it comes to the adoption of contactless and cashless payments, COVID-19 may be the catalyst needed to move these practices forward.
The state of small business payments.
According to the Federal Reserve, the lifespan of various bills ranges from four to 15 years, resulting in a long time period for germ accumulation. Contactless and cashless offerings not only provide sanitation benefits, they also help with operational concerns like the current U.S. coin shortage caused by COVID-19's impact on the production and circulation of U.S. coin. With these concerns front and center for both consumers and merchants, businesses that were previously resistant to implementing POS solutions are now more interested in doing so in order to provide their customers and employees with peace of mind while offering customers an efficient and seamless payments experience.
The recent TD Small Business Recovery Survey also points to the opportunity for small businesses to utilize or enhance POS solutions. According to the survey of 750 small business owners, 75% of small businesses accept cash and check, making it the most popular method for point of sale or vendor payments, while only a third reported using electronic payments such as ACH and 28% use either a traditional or cloud-based POS system.
Benefits of contactless payments and other merchant offerings.
With this opportunity in mind, small businesses should consider how merchant offerings can provide a quick and seamless payments experience that benefits both business owner and customer. A comprehensive POS solution such as Clover also can streamline operations.
Enhanced Customer Confidence: Merchant offerings, including contactless payments, speak to the current customer demand for quick and efficient payment offerings that avoid face-to-face interaction as much as possible. These offerings are aligned with physical distancing guidelines and help prevent the potential sharing of germs. By offering a payments solution that allows the customer to quickly tap or swipe without sharing devices, merchant offerings provide customers with a sense of reassurance and confidence.
Time-Savings: Along with enhancing sanitation, swiping and tapping cards or using contactless payments can lead to time savings for the business owner. With merchant offerings, there is less cash to count and reconcile, which allows for faster transaction times at the register. Additionally, customers who may feel anxious going to stores can more quickly complete their purchase. This process has been sped up even more by major card networks like Visa and Mastercard, which have made the capture and validation of a card-present signature optional for all merchants, even if they have not yet deployed EMV chip capabilities. This, in turn, creates a faster payment experience that further streamlines the point of sale transaction while lessening human interaction.
Instant Access to Funds: In this current economic environment, liquidity is crucial, especially for small businesses that may be operating at partial capacity. That is why it is critical to look for merchant offerings that do not hold back a percentage of transactions or delay fund deposits and allow small businesses to have access to these much-needed funds. As large events and other engagements are cancelled and many people continue to feel uncomfortable visiting stores, consumer spending on both discretionary and non-discretionary items has greatly decreased, which in-turn has impacted and slowed many small business' revenues. During these challenging times when consumers are spending less, having liquidity on hand provides businesses with immediate access to funds should emergencies arise.
Holistic View of Business Health: Banks like TD that offer a full-service merchant solutions program also allow small businesses to gain a more holistic view of the fiscal health of their business by syncing all payments apps across devices in real-time. These merchant tools allow businesses to engage customers and manage employees while viewing real-time inventory, order tracking, employee scheduling and reporting. It's also beneficial to complement these solutions with a holistic online accounting service that integrates with the business' payment offerings. At TD, we implemented TD Online Accounting to help small businesses get paid faster while allowing businesses to see real-time insights on their business health, which is very valuable information for small businesses as they continue to struggle and confront challenges associated with reopening.
Although we are living through an unprecedented time, there are ways businesses can alter their operations and payment processes to demonstrate they are clearly listening to customer concerns. These merchant offerings not only benefit the customer, but also provide business owners with instant access to liquidity and a more holistic view of the state of their business, which is helpful during this trying time as businesses continue to slowly reopen in accordance to physical distancing guidelines. Now, more than ever, it's important to hear where customers are coming from and adapt accordingly in order to remain competitive in this turbulent economy.
Based in Southington, Conn., Doug Mearkle is responsible for the leadership and direction of TD's U.S. Merchant Services sales organization, and for overall sales force management to complement the bank's small business and commercial suite of products. TD Merchant Services provides a range of customized solutions for cashless payments, including credit and debit card processing, e-commerce, mobile payments and gift and loyalty card programs. Prior to joining TD Bank, he served at SVP of Alternative Sales Channels and Customer Experience at PNC Merchant Services.