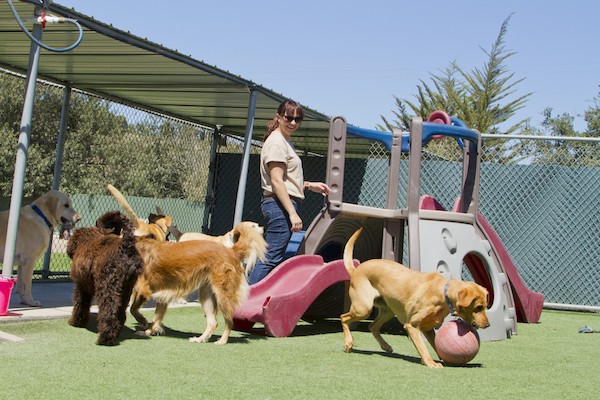 What's not to love about pets? They're adorable, they're lovable, and they're good for business.
As long as pets have a place in the family, there will be a need for companies to benefit and support their health and well-being. If you're interested in starting a pet-based business, congratulations! You're in a for a good (and rewarding) time. Here are a few tips to keep in mind while making your business plan.
Protect yourself with business insurance.
First things first: let's talk about protection.
As a business owner, you're going to want to keep your small business protected. No matter how many hours of work and dedication you invest as a small business owner, there may be unexpected incidents that put your small business at risk. It's likely that you're familiar with life insurance, but now it's time to be introduced to business insurance, which really isn't all that different.
Business insurance is the type of insurance that will give you a sense of protection (and peace of mind) while you go about being a business owner. Monthly rates are typically low for businesses like pet stores that are low-risk for injuries or accidents to customers or investments. And if you're paying your monthly premiums, if something does happen, the insurance company will come in and cover the expenses or losses. While it may seem hard to scrape up the cash for premiums when you're first starting out, having insurance in the event of an emergency will save you money in the long-run.
Study the market to determine the best products.
The products you sell should provide important solutions for pet owners. Take the time to do your research: what are dog owners struggling with? What are some items that affect the livelihood and wellbeing of pets? Asking yourself these questions will help you determine which products or services to offer in your pet-based business.
For example, if you want to help dog owners find a better dog-walking solution, you might want to look at selling alternative products, like dog harnesses. Joyride Harness is a company that makes a variety of dog harnesses and accessories. Typically, dogs are walked by using a leash or strap attached to their collar around their neck. Sometimes leashes and collars are uncomfortable for dogs, and sometimes it's hard to control a strong dog who pulls on its leash.
If this is the problem you want to solve, you can look for stand-out products in the industry and sell them at your business. For example, Joyride Harness set out to solve these dog-walking problems with their dog harness with handle. It's the best dog harness on the market featuring adjustable straps made of breathable mesh. The harness has a secure fit on the dog's chest (similar to a vest), leaving the dog's neck free of any restraint, making it more comfortable for the pet. This is the best harness to use when it's time to go out for a walk or a hike with a pooch.
This is just one example. When starting a pet-based business, you need to look for relevant problems for your desired customer-base, then seek out the best solutions for the problem. This can help differentiate you in the industry and keep your customers coming back.
Build relationships with other companies in the industry.
It doesn't have to be a dog-eat-dog world for you and your pet-based business.
While you're bound to face competition in the industry, there's also the opportunity for you to collaborate with other brands. Think of all the individual companies and their respective roles in the industry: pet shelters, pet clothing lines, dog sitters and caretakers, home goods and decor for pets. There are plenty of ways you can introduce your new business to potential customers by partnering with another business that has similar goals. If you run an established pet franchise, for example, your franchisor can point you to the right partners that will help build the brand.
For example, if you decide to sell dog food, you can partner with a local animal shelter to provide food for them in exchange for promotion on social media. Or, you can meet with a veterinarian and have them vouch for your product's being essential for a dog's diet. There are several ways to team up with different organizations to elevate your company's platform — you just have to be creative and think outside the box!