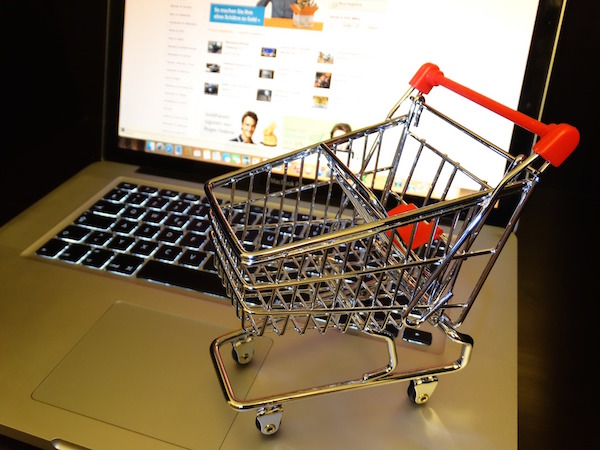 by Will Schneider, founder of insightQuote
There's never been a better time to start an ecommerce store than now. The industry is booming with the average revenue per user (ARPU) in the US expected to exceed $1,450 in 2020. This number is bound to grow rapidly in the coming decades. Businesses that fail to recognize and respond to this market shift will be relegated to watching the lucrative action from the sidelines. 
Despite the enormous opportunity of ecommerce though, success is not automatic. Many promising ecommerce sites have crashed and burned over the last 2 decades. Some struggle to escape loss-making territory for years with seemingly no success. 
The landscape can be particularly precarious for small ecommerce stores. They do not enjoy the luxury of giant budgets and huge cash reserves like ecommerce behemoths Amazon and Alibaba. There's no room for waste or random experimentation. Small ecommerce stores must therefore seek to extract the maximum return on investment (ROI) for every dollar they spend.
There are multiple ways this can be achieved. Here's a look at 5 practical ideas that could get your ecommerce investment going further.
1. Minimize Cart Abandonment.
You may have an intuitive website with flawless navigation but if the checkout process isn't appealing to prospective customers, you'll leave a lot of money on the table. Shopping cart abandonment has always been one of the biggest headaches ecommerce stores have to deal with and that is unlikely to change any time soon. As at March 2020, a staggering 88 percent of shopping carts were abandoned. The automotive industry had an eye-popping abandonment rate of nearly 97 percent. 
A sizable proportion of cart abandonment is just expected human behavior. It's extremely unlikely that everyone who gets to the checkout process will buy or is even intending to do so. For some, it's just curiosity. For others, they are testing the process as they prepare to make the purchase in future when their finances allow it. The ones you should worry about are those who got to this point with the intention to buy but something they saw led them to abandon the process. 
The specific reasons for cart abandonment are diverse. They included limited payment options, unexpected shipping costs, lengthy account registration, requests for too much personal information, weak security indicators, unclear delivery timelines, slow page load speed, ambiguous return policy, lack of customer support and poor user interface design. Identifying and fixing the problem elements can substantially increase your sales and therefore your ROI. 
At the minimum, get rid of unnecessary fields and steps along the checkout process that could get the customer changing their mind. Make sure the entire fulfilment process is transparent from the get-go and easy to understand. 
2. Upsell and Cross-Sell.
Upselling and cross-selling have the potential to boost your average order value (AOV). Upselling is the art of convincing a customer to purchase a higher quality, more expensive product than the one they are considering. Cross-selling implies inviting customers to buy complementary or related items.
When your customer adds an item to their cart or if they spend time reading the details of a certain product, you can improve AOV by suggesting to them higher grade or complementary products. For example, if someone shows interest in buying a mobile phone, you could show them earphones, phone covers or power banks. 
So lucrative is upselling and cross-selling that many ecommerce stores make most of their revenue from these two sales strategies. More than a third of Amazon's revenue can be attributed to upsells and cross-sells. If the world's best known ecommerce brand is so committed to cross-selling and upselling, bootstrapped ecommerce stores cannot afford not to do the same.
3. Leverage Email Marketing.
Email marketing is almost as old as the Internet. While some thought its relevance would diminish due as social media and chat apps emerged, email marketing is alive and well. Decades of spam may have given email a less than stellar reputation but it's one of the most powerful tools in your marketing arsenal. It's especially potent today when the average adult can access their emails on their smartphone. Users receive email alerts almost as instantly as an SMS. 
For the customers on your email list, you no longer have to spend money on ads to reach them. It's free direct access. This can be a valuable source of improved ROI. Building an email list should therefore be a topmost priority for small ecommerce players.
Your email marketing campaign must be more than just inundating customers with bland, predictable emails each week. The more personalized and relevant your emails are, the more likely they are to spark interest and generate sales. You could for instance segment your email audience by location, preference and shopping history. That way, you can suggest products that the recipient is more likely to buy.
Email also gives you the opportunity to reconnect with prospects who abandoned their shopping cart. Your email could be just the prompting they needed to resume the process and complete the purchase.
The best time to send your customer the first personalized email is immediately after their purchase. Inject some creativity and ensure the content of the email offers tangible value. It could be discount coupons for their next purchase or complementary products in line with their shopping history. 
4. Use Video Demos and Product Displays.
YouTube became the phenomenon it is today because it tapped into the mass appeal of video content. Videos draw more interest and engagement than photos. Small ecommerce sellers can improve their ROI by using video for marketing and product demos. 
Videos get visitors on your website lingering longer. Consumers are more likely to remember a video than they would a product description or a picture. Videos allow you to demonstrate how the product can be used and the problems it solves.
5. Relatable Customer Testimonials and Reviews.
User testimonials and reviews can help provide proof of concept. How effective the testimonials and reviews are will depend on how convincing they are. Internet users are accustomed to reading bland, predictable text-only reviews so they'll probably not be too impressed by similarly structured reviews and testimonials on your ecommerce site. 
Testimonials and reviews must establish an emotional connection with the reader if they are going to win them over. While it's possible to do that with text only, it will be more relatable if it has a face, name, title, organization and location included. 
Avoid fabricated testimonials and fake reviews. They could get you some mileage in the short-term but eventually consumers will discover when a review is made-up. Instead, let the quality of your product itself generate real reviews and testimonials. 
Customers are more than happy to share their experience of a product they genuinely enjoy using. So the more time and resources you spend on developing a quality product, the easier it will be to draw authentic reviews. Good reviews and testimonials tell an engaging story that persuades visitors to buy.
5 Is Better Than 1.
The journey of a small ecommerce seller is a perilous one. Small shocks can deliver a mortal blow to the business. Each dollar spent must be well-thought-out for maximum return. 
These 5 strategies, if implemented separately, can improve your store's ROI substantially. If executed together, the 5 tips promise to accelerate your traffic, sales and leads without a commensurate increase in investment. 
Remember to keep tabs on key metrics that will show the impact of each technique. As you learn what works and what doesn't, tweak your technique until you land on a configuration that is most beneficial for your store.
Will Schneider is the founder of insightQuote, a match-making service for B2B services, and writes informative posts about fulfillment services at FulfillmentCompanies.net. He is passionate about helping businesses find the right solutions to improve their operations. When not working, Will enjoys coaching youth basketball.