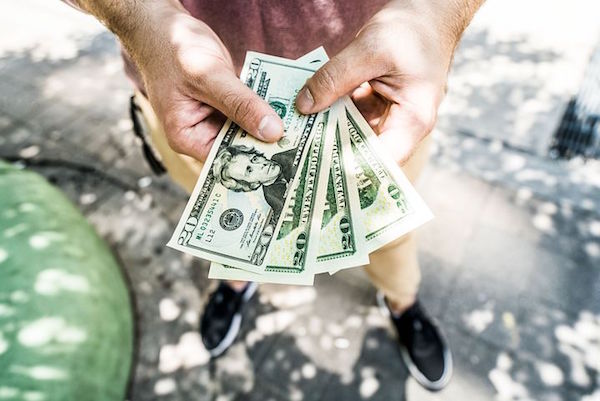 Whether you've been working for a few months, years, or decades, it can be hard to save money. For most people, wage increases aren't matching inflation, making it hard for people to save.
Although the rising costs of goods may make it challenging, there are effective ways you can improve your financial health and start saving money without changing jobs or getting a raise.
1. Comparison Shopping.
Comparison shopping sites allow you to review the rates and fees for different service providers. Use these sites to determine if there are household bills you can reduce by switching providers. Some sites provide specific location-based information. For example, people in Northern Ireland can use Moneygains to compare electricity prices NI. Supply information about your location, current provider, and current energy use through the site.
Moneygains produces a list of energy providers who serve your location. The site breaks down the anticipated costs for each provider and compares them to what you're currently spending. You can quickly identify which providers charge less and how much money you will save by switching. Using comparison shopping sites can help you save hundreds of dollars each year without sacrificing quality service.
2. Smart Shopping.
Choose where you spend your money carefully. OutletSale specializes in providing quality products at outlet prices. Save money on a new pressure cooker, set of knives, set of pots, or baking dishes. Outlet Sale can also meet your needs if you're in the market for kitchen accessories like bread boxes and food warmers. Outlet Sale's platform and pricing structure ensure you can access brand-name merchandise without overpaying.
3. Eliminate Waste.
With a few simple adjustments, you can reduce your current expenses just by eliminating waste. When appliances such are plugged in, they consume electricity. Plug appliances into power strips that can be turned off with the push of a button, turn them off when they aren't in use, and stop paying for all those little electric power lights and clocks to light up 24 hours a day. You can also save money on your electricity bill by turning your water heater down to 120°F. Most water heaters are set to 140°F, while 120°F is sufficient for your household needs. You can expand your savings by insulating your hot water tank to prevent heat loss, so you don't have to pay to reheat water that's cooled down.
You can also decrease costs by eliminating food waste. Prioritize eating leftovers. Modify recipes to avoid making too much food. You can expand your savings on food by purchasing generic food products instead of brand names.
4. Assess Your Needs.
Although cable is convenient, consider how many channels you watch regularly and how much money you're paying. You can save hundreds of dollars each year by canceling cable and using streaming services. You don't have to subscribe to every streaming service. You can rotate your use of different streaming services at different times of the year. For example, you can subscribe to Shudder from August to November to enjoy a healthy dose of horror around the Halloween season. Then you can switch your subscription to Netflix or Disney+ to catch up on shows and movies available on those networks. Invest in a Roku box and access some networks via Pluto and enjoy free movies and programs on the Roku channel. You can also rent movies for free via Hoopla.
5. Carpooling or Remote Work.
Transportation costs can consume a significant part of your budget if you live in a rural area or cannot take public transit. If possible, carpool with others to reduce your costs. You can reduce your vehicle use, which will help you save money on gas, oil changes, tire rotations, and maintenance costs.
You can also save money if your employer allows remote work. Working from home even a few days each week can save you time and reduce your transportation costs.
6. Savings App.
Download a savings app that automatically transfers money into your savings account. These apps have different options you can use. You may choose a predetermined amount that should be set aside each month, or you can have the app round up your purchases to the nearest dollar amount and deposit the difference into your savings account. Savings apps can ensure you don't forget to put money aside. By saving small amounts regularly, your savings can increase substantially. You may also be able to earn interest on your savings, which will increase your savings and improve your financial situation.