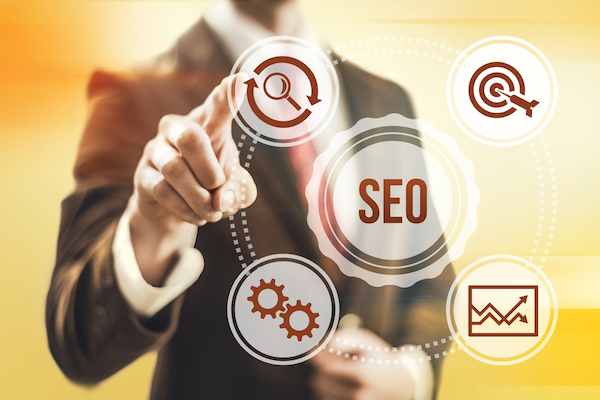 by Uday Tank
SEO – Search Engine Optimization was a term unknown to many people years back. Nowadays, with the advent of digital marketing, this term has caused the make and breaks of many businesses. SEO consists of the techniques, strategies, and actions that are involved in making your website popular in the search website results. As a result of this optimization, your page will rank higher, and ultimately more people will have access to it.
SEO can be either on-page or off-page. In On-page SEO, the techniques used are related directly to the content of your website. It includes keywords optimization, creating unique content, answering user queries, etc.
On the contrary, Off-page SEO includes all the techniques you adopt to drive traffic to your website from other links, most commonly known as back-linking. For example, in off-page SEO, a business website owner would buy guest posting packages from a guest posting service UK company to obtain quality backlinks for their website. The belief is that these backlinks will draw more traffic to their site, while also improving their rankings on the SERPs.
The adoption of both these techniques can improve the overall ranking of your page.
Importance of SEO.
Even if you've contracted the design and development of your business website to a reputable designer like Hurryworld.com, it's still no guarantee that your site will rank high on Google SERPs.
The only tactic that can ensure your site ranks well on search engine SERPs is SEO.
But that's not even all.
SEO is important for businesses today because no matter how much quality product or service you are offering to customers; you still need a strategy to present your offerings to the final consumers. Getting your website on top of Google search results presents you with an opportunity to do this. Not to forget that a good SEO exercise also enhances the credibility and goodwill of your brand name.
Advantages/Benefits SEO offers.
The advantages of SEO include cost-effectiveness and ease of use. Although one can spend limitlessly on Pay-Per-Click (PPC) to drive traffic to your website, at the same time optimizing your content bears far greater results.
SEO is a great way to present your goods/services exactly to the type of market niche you are targeting.
How does it do this? You may wonder.
Through the adoption of the best industry-relevant keywords, SEO targets the queries that people in your business niche like to search the most on search engines. It then presents your site to them as one of the answers to their queries.
It should be noted, however, that the success of any SEO technique you implement is dependent on the quality of SEO service provider you're using. This is why most webmasters recommend sticking with local SEO Canada services because they boast the experience and know-how needed to implement an effective business SEO technique. 
SEO for small and large scale business.
It may interest you to know that the size of a business doesn't really play a major role in determining whether a business needs SEO or not. In fact, thanks to SEO, many small businesses have started ranking atop of big conglomerates. And as such, most of them are now winning customers over to their side, at the expense of the big-boys in the industry.
Take, for example; smaller Ecommerce sites are now ranking on top of major brands like Amazon on the search results pages. And that's thanks in no small parts to SEO.
So, it doesn't matter whether your business is small or large; if you invest wisely in SEO, there's a huge chance your brand will become one of the household names in the industry.
The extent of SEO.
A general misconception that is always flying around is that one should not do anything once you've implemented an effective SEO technique, and your business webpage has started to appear on top of search results.
Getting on top does not guarantee you will remain on top. SEO is changing every day; people are adapting to this change and bringing improvement to their marketing techniques based on this change. So, once you are on top, it becomes all the more important that you remain on top. The google search algorithms continuously verify the freshness of the content you are offering. It will rank higher those websites that are posting regularly and efficiently. Therefore, there is a need to update your website. The competition is very high in this niche. It makes all the good reasons for you to stay on top and keep on optimizing your website.
Factors to choose SEO firm.
It is a good option to find a marketing firm to perform SEO for you. There are certain factors to consider while choosing the right firm.
Experience. It is very important to choose a firm that knows how this sector works. Many new companies are bluffing nowadays in the name of digital marketing because of how this concept is new and unknown to many. Always see their past performance and reputation before selecting any of the firms.
Proficiency. Not only the firm you are selecting needs to be an experienced one, but at the same time, it needs to be an expert in the field. Tools like content creation, keyword selection, backlinking needs experts and should be done by experts. If you check the SEO Service Canada website, you'll see that all these mentioned here are parts of the services they provide.
Cost. Cost should not be a deciding factor, but at the same time, you want to ensure that any money you're you're paying, you're getting a good value for it.
By and large, never compromise quality for cost.
Conclusion.
In conclusion, SEO bears importance for every sort of business today if you want to achieve great success and benefit in this era of the Internet and global village concept. There are endless opportunities to get benefit from only if you act right. All the ways of digital marketing should be adopted to be the number one in your niche.
Uday Tank has been working with writing-challenged clients for over five years. His educational background in family science and journalism has given him a broad base from which to approach many topics. He especially enjoys writing content after researching and analyzing different resources whether they are books, articles or online stuff.