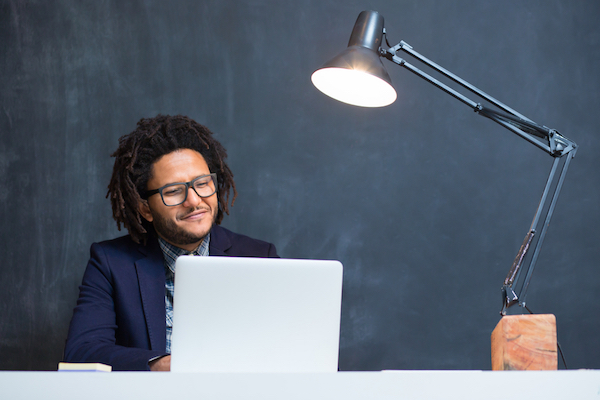 Did you know that statistically, only 25% of businesses will survive more than 15 years?
In recent years, many people took the opportunity to start new businesses in positive economic conditions. However, as circumstances change, recessions hit, and markets adjust, businesses are faced with unexpected challenges.
How can you give your business the best chance of survival?
One way is to develop productive time management habits. A few simple tech tips can help you do this. Why not take a minute to read our in-depth article to see how you can succeed.
1. Invest in Technology.
Simply put, the world is more connected than ever before. If you do not have the basic hardware needed to meet customer expectations then they will notice and register their disappointment.
The same applies to your website and software needs. Some may have anxieties over their website size and capability. They may worry about the safety of performing transactions on their first website. They may even limit their content to text-only asking "is Adobe Flash player safe?".
This is a mistake. You will gain from your initial technology investment. It always best to avoid taking the cheap way out.
2. Plan Your Social Media Presence.
No matter how smart or talented you may be, everyone on the planet has only 24 hours in the day. The key is to make each minute count.
There are countless ways to grow your social media presence. However, maintaining multiple accounts and constantly updating them may not be the best use of your time.
Start with one account and when you are happy that you are managing it successfully, open a second. Use social media management tools to save more time.
The key is to stay well in control of your social media accounts rather than letting them control you.
3. Employ Analytics.
Analytics are the numbers that tell you how well your business's online presence is performing. You can learn about multiple aspects of your website and social media by tracking these statistics:
Does my landing page attract customers?
How does my PPC advertising campaign perform?
How many customers browse but do not buy?
How many shopping carts are abandoned?
Metrics will help you understand your customer's behavior and the success of each page of your website.
4. Mobile Optimized Site.
Speaking of metrics, did you know that over 50% of all web searches were performed from a mobile device? Yes, people are using mobile devices for serious business searches more than ever.
This means that your site should be optimized for mobile devices. All the functionality of your full PC accessed site should be present on mobile devices too. It should also as beautiful as on a large screen.
5. Use Cloud Technology.
Investing in cloud-based business tools can save you time, money, and give you peace of mind.
Saving your data on the cloud means that it is guaranteed to backup automatically. This means that you do not need to worry about manual backups or checking that your backup policy is being applied consistently.
Many cloud data management systems offer tiered access levels with appropriate pricing for each level. The lowest level may be free and even on higher levels you only pay for the level you need.
If you were to use physical hard drives you would be required to maintain and replace them yourself. This is not necessary for cloud technology.
When professionals are backing up and protecting your data, you have peace of mind that it will be safe and accessible at any time.
6. Take Accurate Notes.
Simply put, when you start a business you will likely join a lot of meetings. Get the very most out of these initial meetings by using notetaking technology to record every detail.
Recording a potential client's name, preferences or other personal information could be the first step in building a close professional relationship with them. No doubt your secretary will use the useful functionality in these tools to quickly create meeting notes.
Many of these tools incorporate document sharing and even images and web page inclusion. This will allow you to not only take basic text notes but record the entire context of the meeting or subject. This is invaluable when making decisions and relaying information to others at a later date.
Many of these tools come with free options. However, even investing ins a paid option that allows for larger uploads and faster sharing of information would be a good choice for a fledgling business.
7. Project Management Software.
Evert business in the world manages projects every day. A project could be large such as considering expansion into a new product range or adopting new technology. Or it could be small such as planning an office party.
In every case, it will take communication, tracking, tasking, and responsibility. This is where project management software can help you.
There are many kinds of project management software. Gantt chart based software will fit all tasks into a timeline to allow you to see how each stage and collaborator will impact others.
Kanban inspired software displays tasks according to their stage, with each person moving their tasks from stage to stage to indicate their progress.
Each piece of software will provide different functionality and comes with different pricing. Why not download free trial versions of each and play with them until you learn which will work best for you.
Tech Tips for Business Owners and Much More.
Running a successful business requires you to blend your personal skill and creative flair with time and task management techniques. This can be challenging.
However, in 2020 there are more tools available to help you than ever before. By applying a few simple tech tips, you can give your business the support it deserves.
If you would like to learn more about business and lifestyle developments, then we are here to help. We gather the latest information and bring it to you via our feed. Why not take a look today?