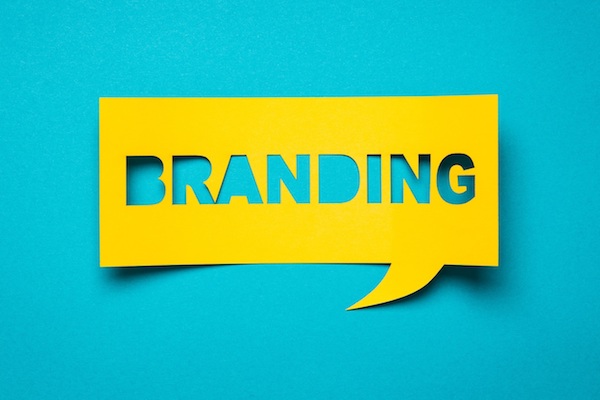 According to the survey, 59% of people choose to purchase products from brands familiar to them. As a startup business, you may be competing against big brands having unlimited marketing budgets and loyal customers.
That's why you need to build a powerful brand image. But how to create a brand image people love? Here is the quick and easy to understand guideline to develop your brand identity.
What is Brand Building?
To generate awareness about your business implementing various marketing strategies and campaigns is called as brand building. The overall goal is to create a unique and long-lasting identity in the marketplace.
To use digital marketing services like SEO, content marketing, social media marketing, PPC advertising, and email marketing, get in touch with renowned marketing agencies. Hiring a digital agency means you have a group of experts that will try to build a better image of your brand.
As per the study, some of the top digital marketing companies are Adaptify, Pure SEO, Webfirm, Innovate Online, and much more. They find out details and patterns to help your business brand get more loyal following.
Now the question is how to build a strong brand? Look at the below-mentioned stages, mostly followed by many digital marketing experts to build a strong brand.
Steps To Build a Business Brand Customers Choose.
1. Define your brand purpose.
Every successful business brand has a substantial purpose behind it. To define your brand purpose ask yourself the following questions:-
What makes your brand different from others?
What are the issues you can solve?
Why should people opt for your product or service?
Getting the answers to all these questions, help you form a strong base of your branding. Using a tagline, slogans, stories, visuals, messaging, and more, you can deliver your brand ideas.
According to the study, 50% of the customers worldwide say that they would like to purchase, depending on a company's brand impact and values.
Remember one thing people do not buy what you do, but they purchase why you do it. Thus, your goal should not be to do business with everybody but with the people who believe what you provide.
Note: The leading brand-building goal is to distinguish your business from the competitors.
2. Know your brand's target audience.
The pillar of your brand building process is to know the target audience to focus on because your business cannot be everything to everyone. Therefore, before performing any marketing activities, ensure who exactly you are trying to reach. Tailor your business success goals to fulfil customer's needs.
Examine the customer's purchasing behaviours and lifestyle. Here the overall aim is to know the specific audiences to target. For example, if you are targeting "college students", then there is a big room which cannot provide appropriate customers. But if you focus "college students in Melbourne near me", then you can get the particular audiences.
From this example, you may know that when branding your business, the aim is to narrow your target audience focus. It is because to ensure that your business idea delivers precisely to the intended consumer. Below are the few things to consider when determining your ideal customer.
Age
Gender
Location
Income
Education Level
Motivations
Goals
Pain points
Influencers
Knowing the target customers for your business will support your overall brand building strategies. Therefore, it is a necessary step to consider.
3. Plan out potentials & profits your brand provides.
It is the undeniable fact that brands with bigger budgets and more resources rules in their marketplace. But don't worry if you have a smaller budget!
Your services, benefits, and products belong to you. Just focus on what you provide that no one else is offering. Determine the profits and potentials that make your business brand unique.
Pretending you know about your target audience (refer step 2), provide your customer with a reason to choose your brand over others. Let people know about your service potentials and benefits.
Always think about providing value through services as that improves customers' lives. Below are some of the examples to consider for better customer satisfaction.
Transparent customer service
Decreasing costs with reasonable options
Services that save time on day-to-day tasks
4. Create a consistent brand image.
Nowadays, customers are searching for the company that provide services or products according to their needs and backed by personal interaction.
If you are thinking about how to build a consistent brand image, then make your business stand out in every aspect of the brand-building process.
Whether you are sharing service content, stories about real experiences or describing your products, be constant with your brand image across all points of contact.
5. Develop a brand story.
A brand story is the chance to communicate on a human level, connecting emotionally and in a direct way with your customers. It means the method of communication you use should be easy to understand while striking an emotional chord.
In the entire brand building process, it is a crucial step that tells customers who you are. Here you can send emails to targeted customers to convey your brand story. There are various email marketing tools, or a digital marketing expert can help you improve brand awareness through email campaigns.
Your brand story should answer the following questions like what are your goals, what you offer, and why customers should hire your services. Ensure that while building a brand story, do not mention what your service or product can do. Instead, address why it is essential to your customers.
Conclusion.
Branding is the vital element you have to opt for your startup business. Having a ruling brand image that customers desire will help you sustain for long in this competitive marketplace. Considering the above six steps on how to build a powerful brand image will assist you to have a consistent yet powerful brand personality. It will transform your business from a small performer into a successful competitor.